The Cape's signature Grande Roche Hotel and Restaurant has launched Grande Afternoon Tea by Chef Kevin Grobler.
Situated in the historical Boland town of Paarl, the Grande Roche Hotel and Restaurant stands proudly as an icon in the Winelands region. Known for its stylish accommodation and sophisticated country dining, Chef Kevin has now launched Grande Afternoon Tea just in time for the few Cape winter months ahead. 
ALSO SEE: 20 of the Top Resorts in Gauteng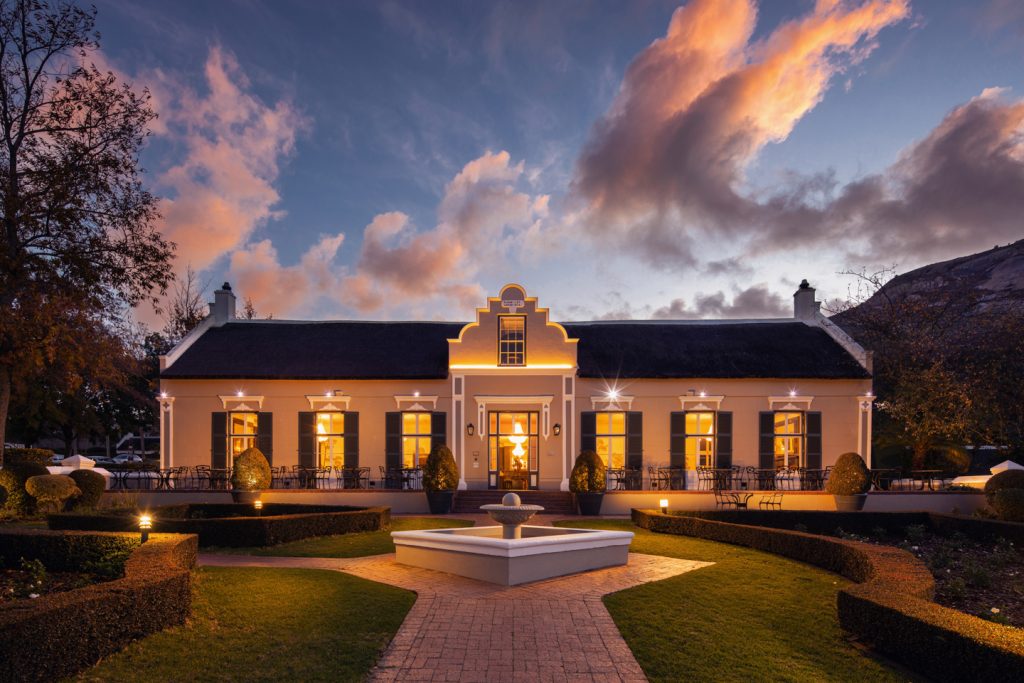 The new custodians of Grande Roche, Hansie and Theresa Britz, acquired the illustrious property in 2019 and have injected new lustre and significant investment that secures this much admired luxury Cape winelands hotel as a preferred destination of choice. Photo: Supplied
"Instead of calling it 'High Tea', we are calling it 'Afternoon Tea'," says Chef Kevin. He explains that the name is more fitting to the "new school" way of how things are done at Grande Roche. "We tried to make it a little more our style; A bit more new school, to counterbalance the old school building," he adds. 
The Grande Afternoon Tea is a continuation of the age-old English tradition but with a firm contemporary whisk and a generous dollop of South African hospitality. Guests commence the occasion with a flute of chilled sparkling wine or sparkling grape juice. A selection of quality teas ranging from Black Tea & Blends (French Earl Grey or Royal Darjeeling) to Green Tea & Blends (Emperor Sencha or Silver Moon Tea) as well as Ceylon, Rooibos, and Camomile complement the menu. And coffee is served too!
"Afternoon Tea is all about celebration and taking life a little slower, if only for just a couple of hours in our modern era," says Chef Kevin. Photos: Supplied
The Grande Afternoon Tea menu includes Cold Cut Bruschetta, Seed Loaf Toasty with Tomato Cream Cheese and Marinated Tomatoes with Basil Pesto, Smoked Salmon and Sticky Rice with Cucumber Rolls and Pickled Red Onion. For something a bit more filling there are also Glazed Pork belly with Pickled Cucumber Grilled Onion Cups as well as Braised Beef Brisket and Mustard Seeds. Chef Kevin notes that the mustard seeds have been fermenting for close to six months. 
The sweet treats include 'Orange' Meringues, Vanilla Custard Slices, Assorted Macaroons, Chocolate Cakes topped with Peanut Cremeux as well as scones served with homemade jam, cheese and whipped cream. 
"Instead of Lemon Meringues, we offer Orange Meringues. This is because our sister farm grows amazing citrus and we get beautiful oranges from them," Chef Kevin explains.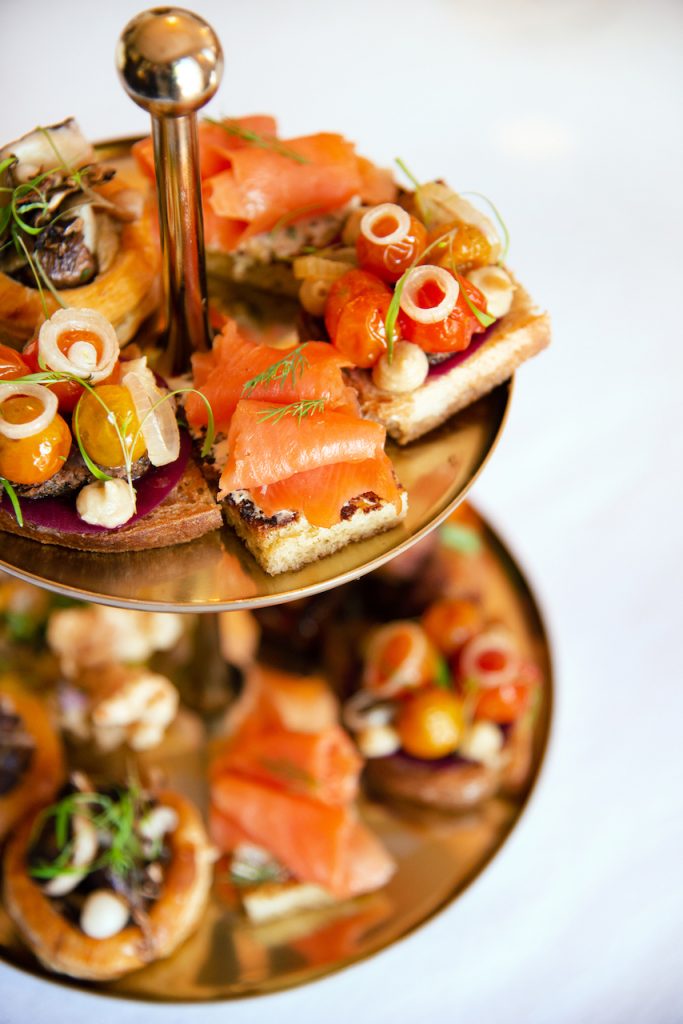 ​​Photo: Supplied
The Grande Afternoon Tea is available daily but with a 48-hour advance reservation notice and is served from 10:00 to 17:00. It is priced at R445 per adult and R345 per child (under the age of 12) which includes a glass of sparkling wine or grape juice on arrival, a selection of teas and coffees, and the full Afternoon Tea menu.  The Grande Afternoon Tea experience is also ideal for persons seeking to celebrate a special occasion including bridal and baby showers as well as product launch events and corporate presentations.
For guests just wanting to pop in during the day to enjoy something lighter, Grande Roche Restaurant also offers freshly baked scones or homemade muffins served with delicious jams, cheese, or whipped cream alongside a selection of quality teas and coffees at R150 per portion.   
"Afternoon Tea is all about celebration and taking life a little slower, if only for just a couple of hours in our modern era. At Grande Roche we'd like to believe that we've now reintroduced this culinary culture to the Cape Winelands and in true Grande style!" says Kevin.
View this post on Instagram
Details
Contact: For booking enquiries, email [email protected]  or call +27 (21) 863 5100. 
Also enquire about Chef Kevin's monthly Grande Roche Food & Wine Celebration Dinners.
Location: 1 Plantasie Street, Paarl. www.granderoche.com
Follow the hotel's journey via Facebook (GrandeRoche) and Instagram (@Grande_Roche).
ALSO SEE: Local high tea spots that cater to your princess era
By Jean-Marié Uys
Feature Image: Supplied