Blind baking is a simple process where a pastry shell is baked on its own before adding the filling. This prevents tarts and pies from getting unappetising soggy underbaked crusts. 
Why do we blind bake?
Blind baking ensures that your pastry case will be fully baked, golden and crisp. Tart shells can either be partially blind baked before adding a filling and re-baking (like a quiche), or they can be baked fully if adding an unbaked filling (like a chocolate ganache tart).
Weights
If you cook your pastry case in the oven as is, it can puff up and collapse. To help the pastry case maintain its form, it needs to be lined with baking paper and filled with weights like baking beans, dry rice or dry beans. The weights prevent the base of the crust from puffing and push the sides up to keep them from slumping.
The pastry case is briefly baked with weights, which are then removed before returning the tart to the oven either until the pastry is just cooked through (if partially baking) or until golden and crisp (if fully baking).
Top tip: When lining your tin with pastry, try not to overwork or stretch the dough too much as this will make the dough shrink.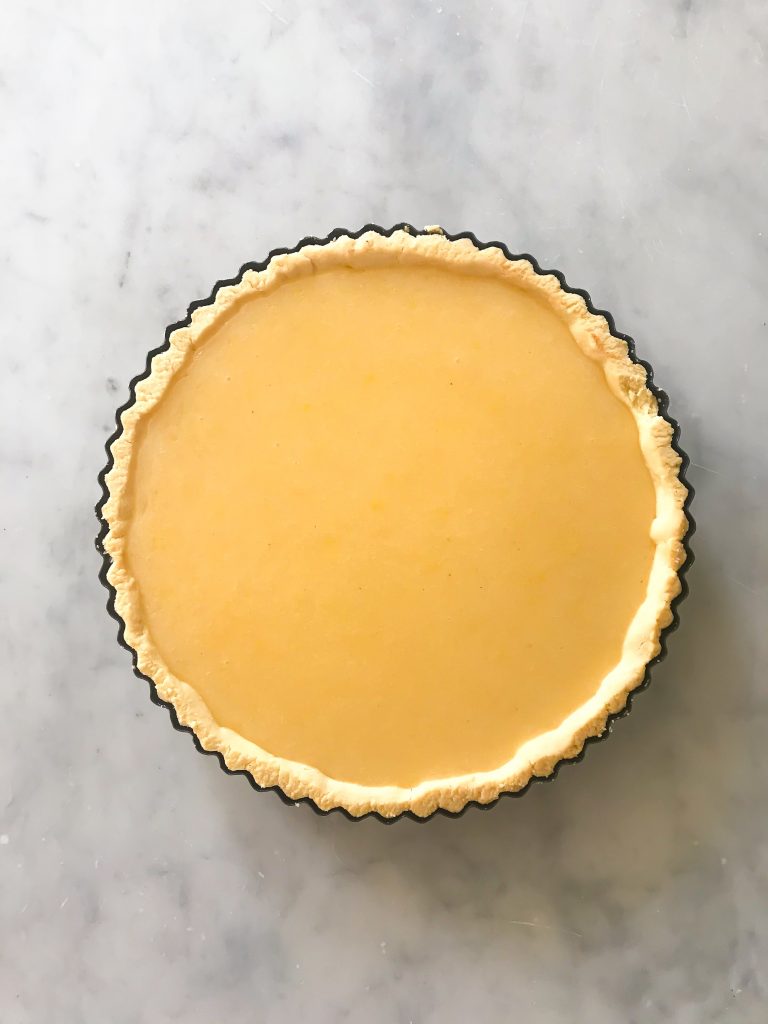 How to blind bake
Line your tin with pastry and chill it in the freezer for at least 30 minutes.
Preheat the oven to 180°C.
Line your pastry case with a crinkled piece of baking paper (see tip below) and fill with baking beans, dry rice or dry beans.
Place on a baking tray and bake in the oven for 8-10 minutes.
Remove the baking paper and weights, then return the tart shell to the oven. Bake for a further 5-10 minutes or until the pastry is visibly dried and lightly crisp, but still pale. Fill and return the tart to the oven. Alternatively, fully blind bake the tart shell until crisp and golden; allow to cool before filling.
Tip from the team: Scrunching up the baking paper helps to easily mould the paper inside the tart shell. Dry rice or beans that have been used as weights shouldn't be cooked and eaten; keep in a container or ziplock bag and reuse as baking weights.
Put it into practice
Partial blind baking
Full blind baking
Made one of these recipes? Tag us @foodandhomesa #cookingwithFH on Instagram
ALSO SEE: 12 top tips for better baking
Images from Wooden Earth – Rolling Pins and Pexels.