Exotically vibrant and warmly expressive, Le Creuset introduces the Cayenne Collection in fiery red.
Named after the nutritious and spicy cayenne pepper, Cayenne's mesmerising red-orange hue radiates beauty and flavour and conveys a sense of being carried away to a far-off locale — without leaving the comfort of home. A nuanced partner to Le Creuset's iconic Flame and passionate Cerise ranges, Cayenne sets in motion a spectrum of colourful possibilities.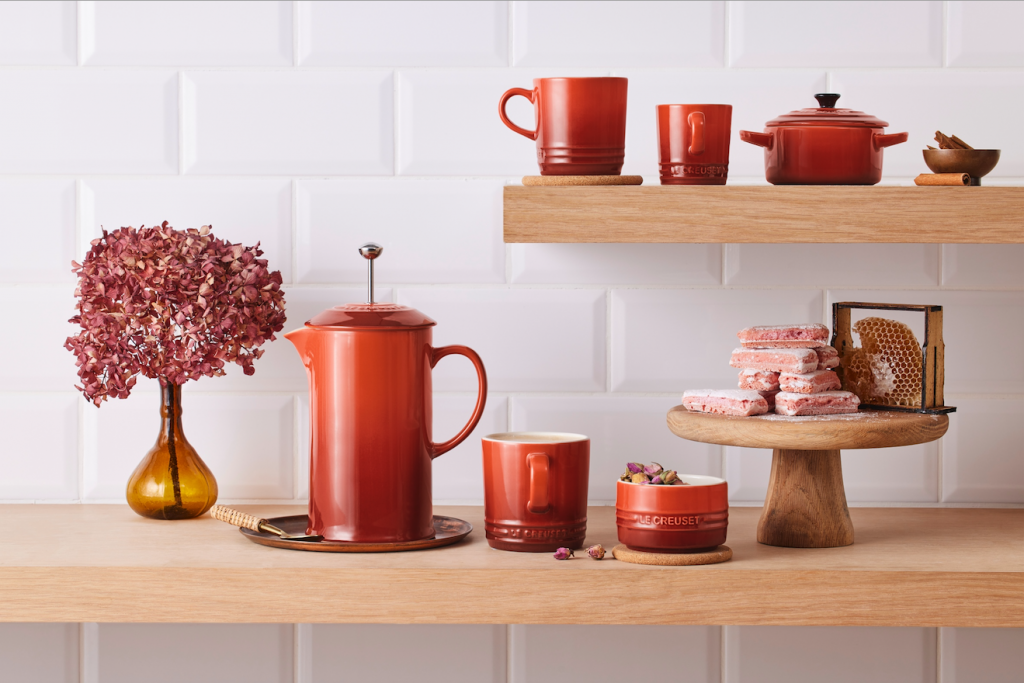 Cayenne is available in an extensive range of enamelled cast iron cookware including casserole dishes, grill pans and skillets, as well as Le Creuset's oven-to-table stoneware dishes, pasta or salad bowls, dinnerware, coffee presses, mugs, and butter dishes. The collection also offers sizzling accessories such as silicone brushes, spatulas, and brushes.
Inviting chefs and home cooks to reignite their passion for culinary exploration, Le Creuset's latest colourway exudes modernity and a desire for inspired cooking.
Launching alongside the Cayenne Collection is the complementary Elements Collection. Ideal for gifting, the Elements Collection is packaged in keepsake boxes of four stoneware mugs, mini cocottes, or mini ramekins in a range of colours inspired by a corresponding element of nature. Nectar (fire) brings the sun's warm rays to mind, while Cayenne (earth) conjures up richly red desert sands. Meringue (wind) has light and airy ivory tones, while Coastal Blue (water) evokes a refreshing oasis.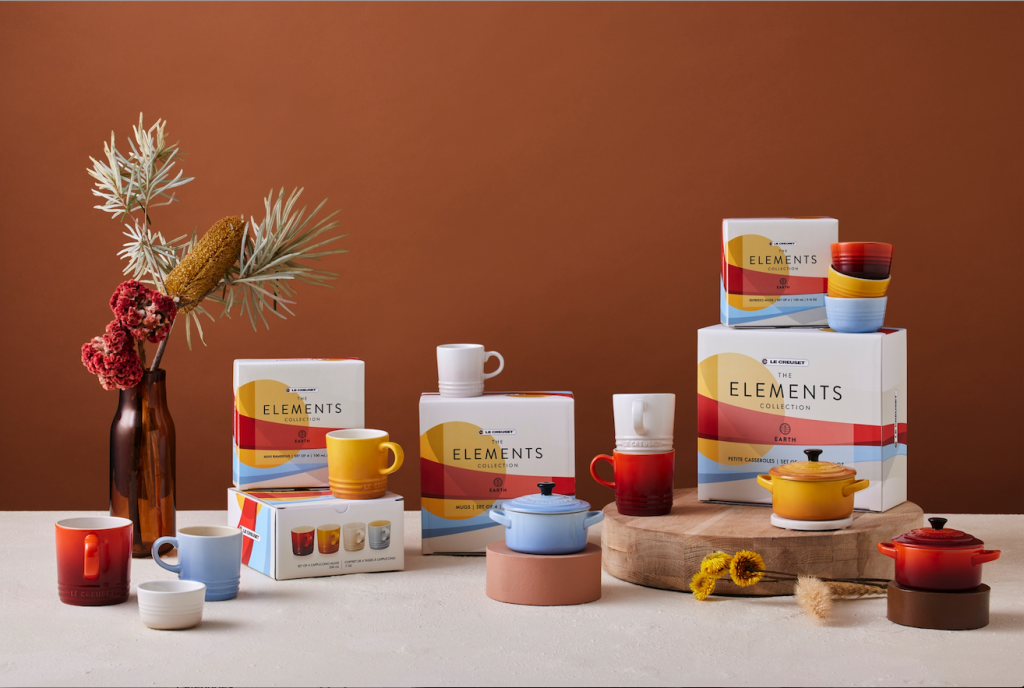 To browse these collections pop in store or visit Le Creuset online at lecreuset.co.za and follow @LeCreusetSA.