Nespresso, the pioneer of the portioned coffee known for high-quality espresso, has just launched the new Vertuo coffee brewing system in South Africa. Vertuo offers over 30 unique coffee blends and single origins in a range of five cup sizes for coffee lovers to enjoy their favourite drink any way they like, whatever the moment.
Following the success of Vertuo in numerous countries across North America, Europe and Asia, the Vertuo Next range is now available in South Africa, where many consumers prefer a large coffee, often starting their day with one that is more than 200ml. With Vertuo, South Africa will be able to enjoy longer cups of coffees made at home, with the quality Nespresso is known for.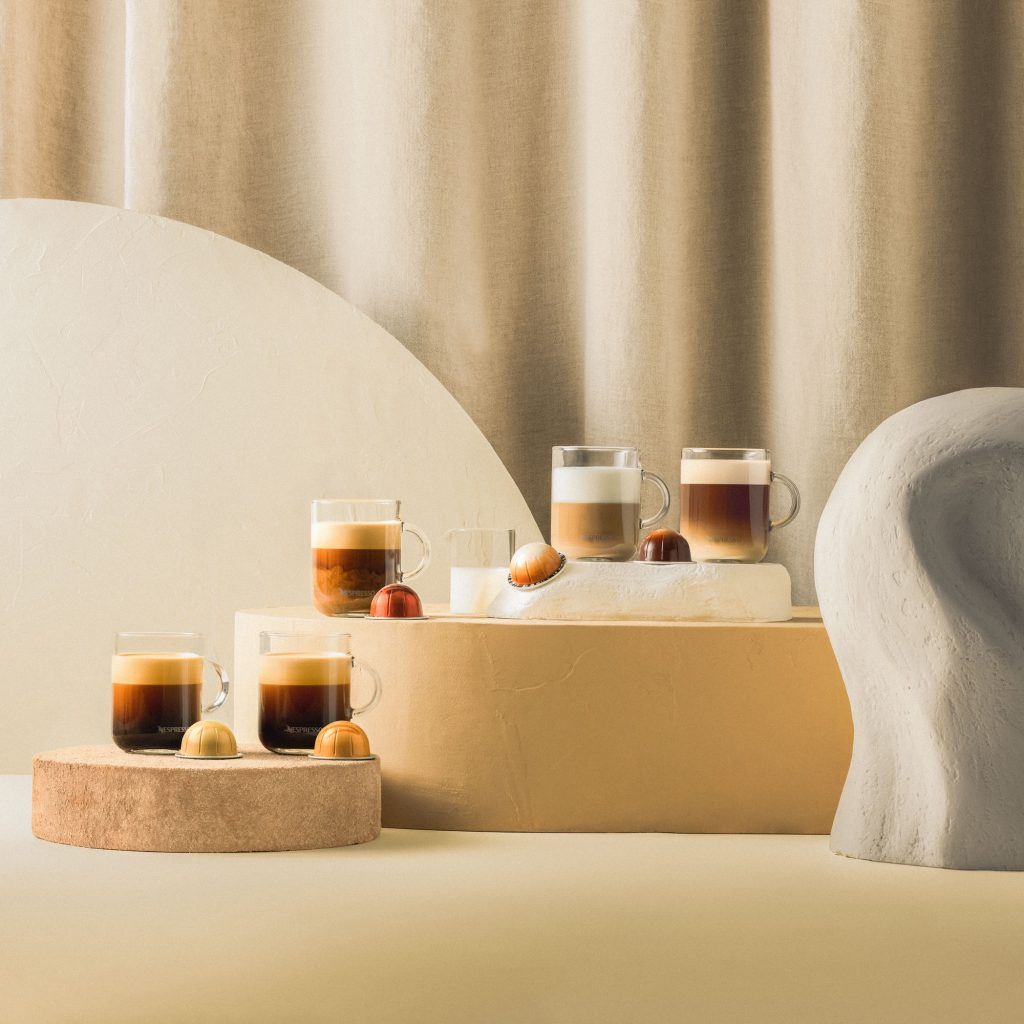 Francisco Nogueira, Business Executive Officer for Nespresso Middle East & Africa explained, "By introducing Vertuo in South Africa, we are expanding at home coffee options for South African coffee lovers and delivering a range of large coffees without compromising the taste or extraordinary quality expected from each cup of Nespresso. Coffee lovers will be able to discover new sizes, whether that is a 230ml Signature coffee mug of their favourite coffee or the Carafe (535ml) for an even bigger Nespresso taste sharing experience."
The Vertuo system introduces CentrifusionTM technology and a new range of coffee capsule sizes that together allow for different coffee styles. At the touch of a button, the intelligent system reads and recognises the unique barcode on each capsule, adjusting the flow and volume of water, temperature, infusion time and capsule rotation to extract a high quality dark, full-bodied coffee, finished with a silky and generous crema.
Nespresso South Africa currently has three models in the Vertuo Next range, with Nespresso Vertuo Next, Vertuo Next Premium and, Vertuo Next Deluxe in sleek and modern colours. All of the machines have the simple one- touch button and feature the CentrifusionTM technology.
For more information on each of the machines, click here.
{Supplied}