One lucky subscriber stands a chance to win a jam-packed Women's Month prize valued at over R41 000!
EATING PRETTY
MØN exteriors offers a selection of sophisticated outdoor furniture, indoor pieces, as well as a curated range of decorative accents to the design-conscious individual who wants to create unique, functional and attractive spaces both indoors and out. Sustainability is a non-negotiable for them, so they choose to work with world-class manufacturers who feel the same way – their ranges are produced with international expertise from ethically-sourced materials.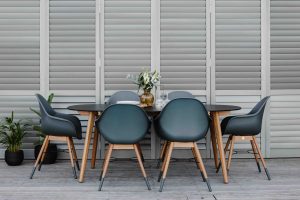 THE PRIZE: Welcome home a Montreux Dining Set valued at R15 990.
FEELING WONKI
Producing dinnerware for over 23 years, Wonki Ware is a proudly South African product and the leaders in the pottery industry who are renowned for their original shapes and patterns. They are currently developing a wide range of vases and table accessories to complement their amazing dinnerware. Watch out for their new paper division with an exciting range of cards, wrapping paper and stationary.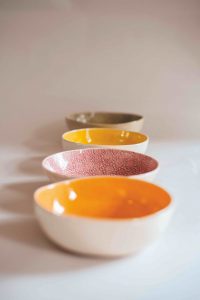 THE PRIZE: Enjoy spending a R5 000 gift voucher at the Wonki Ware online store.
PRECIOUS PEARLS
Lullu provides the discerning pearl enthusiast with quality craftsmanship and unrivalled attention to detail. They carry a wide range of luxury pearl jewellery including necklaces, earrings and bracelets ranging from classic styles to striking, contemporary designs.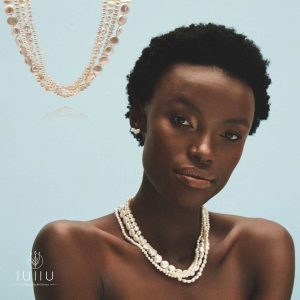 THE PRIZE: Win a Plutus multi-strand pearl necklace valued at over R6 900.
SHOP AWAY
IWORI Beauty of Africa is a facial skincare, body, hair- care and home fragrance brand inspired by Africa. The luxurious, locally developed and produced products blend the natural goodness of African Extracts with clinically proven international research. Iwori Beauty's vegan products are certified by PETA and Beauty Without Cruelty, and are free from ingredients perceived to be harsh on your skin and the environment while still delivering superior skin and hair benefits. Each range harnesses the power of a sustainibility sourced organic key ingredient from Southern Africa. Discover renewing baobab, nourishing Marula, detoxifying rooibos or restoring mongongo. Discover Iwori Beauty. Available at www.iworibeauty.co.za and in selected Clicks stores.
THE PRIZE: Enjoy an Iwori online shopping voucher to the value of R5 000.
SHINE BRIGHT
Celebrating all that is woman with the essence of Africa, tanzanite, a gift from our Mother Africa. A beautiful 9 K white gold semi-channel five-stone tanzanite ring totalling 4.5 carats in weight, AA+ violet- blue colour, eye clean clarity. This nature-inspired piece represents the curves and lines of the feminine form, brought to you by Tanur Collection.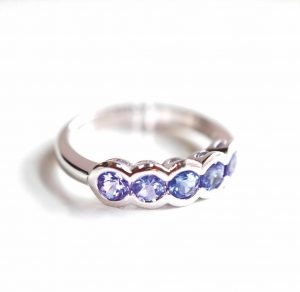 THE PRIZE: Ring valued at R25 000.
PERFECTLY BALANCED
The Balance Cape Town skincare and home scents ranges are developed with innovative plant-based oils and fragrance personalisation. Using natural ingredients and unique formulations, they are committed to quality and safety, and are obsessed with developing products that deliver the best results.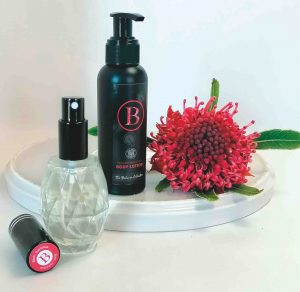 THE PRIZE: An organic skin treatment and fragrance hamper that includes a skin-renewal and healing collections, porcelain diffuser with three fragrance oils, a soy candle, reed diffuser, whipped body crème and body spray in Balanced Skincare's signature Blom fragrance as well as a product hamper of their signature men's fragrance, Black, and a leather detailed shopper.
Total value: R5 100.
SEE THE LIGHT
Coote and Wench, a multi-disciplinary design studio, have both their factory and showroom in Johannesburg's Victoria Yards. The business boasts its own signature lighting, furniture and homeware ranges in addition to bringing other designers' bespoke lighting and furniture visions to life. Their business ethos is firmly rooted in designing and manufacturing with a conscience. As such, they repurpose their metal and wooden waste and by-products into jewellery and objects, to reduce their carbon footprint, which makes for a quirky and unique design aesthetic.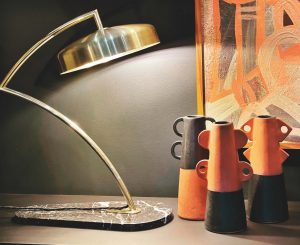 THE PRIZE: Win a Coote and Wench voucher worth R5 000.
GO FULL CIRCLE
Put your best foot forward with Full Circle Image Consulting and Makeup Artistry. With a passion for people and fashion, the team would love to assist in enhancing your inner beauty and help you find your own style and colour personality.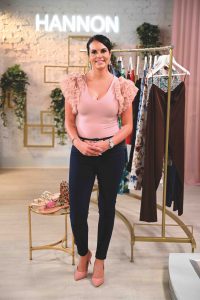 THE PRIZE: An online style and colour consultation to the value of R5 050.
Enter to win this Women's Month prize valued at over R41 000
Sign up for a 12-month subscription to Woman&Home (for only R449) or  Garden&Home (for only R399), to put yourself in line to win this incredible prize. To subscribe, call 087 550 0329 or email [email protected]. Ts&Cs apply. Offers limited to SA and apply to print subscriptions only. Ends 25 August 2022. Please allow time for processing and delivery.
ALSO SEE WIN WITH LUCKYBIRD