Dig into the exotic flavours of Africa with our mouthwatering mopane worm recipe. Join us as we show you how to prepare and cook these protein-packed delicacies in just a few simple steps!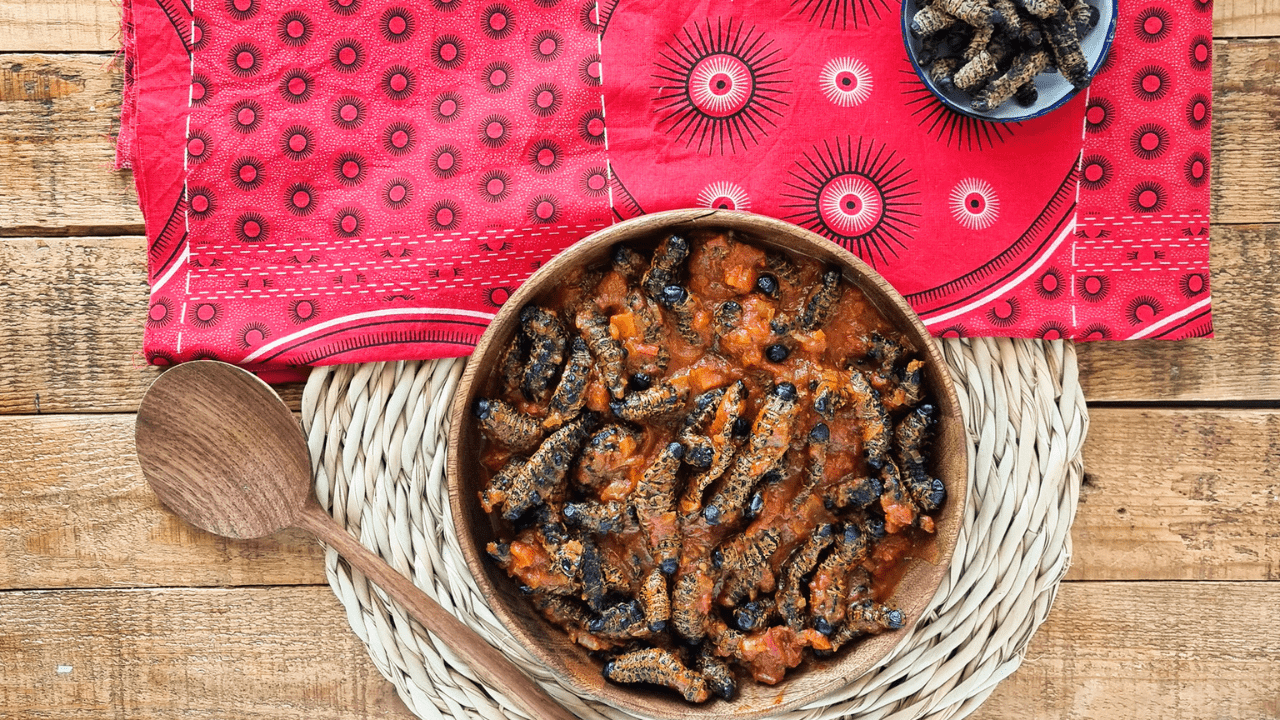 Print Recipe
Ingredients
• 1 Tbsp Oil

• 1 Onion (diced)

• ½ Green pepper (diced)

• 2 Tomatoes (Diced)

• 1 Tsp Paprika

• 2 Tbsp Seven Colours Grill Seasoning™

• 1 Tbsp Crushed chillies

• 3 Cups Mopani worms (cleaned)

• 1 Tsp Soup powder (Brown Onion)

• 1 cup water
Instructions
1
Soak mopani worms in boiled water for 30 minutes.
2
Heat oil, add onion and green pepper and sauté until the onion is soft. Add tomatoes, paprika, Seven Colours Grill Seasoning, crushed chillies then sauté until the tomatoes have softened. Then drain and add in the mopani worms. In a ramekin, mix soup powder with water then pour it to the pot. Let it simmer for 15minutes. Serve immediately.
Notes
Tip: Serve with pap.
Made this recipe? Tag us @foodandhomesa #cookingwithFH on Instagram!
ALSO SEE: Chicken Feet