Diwali, known as the 'Festival of Lights,' is set to unite South Africans on 12 November to celebrate the victory of light over darkness. Traditional Indian dishes adorn tables nationwide as Hindu followers gather with loved ones to mark the annual occasion.
Luckily, you don't need to be a food expert to create a homemade spread that draws everyone in. Kershnee Kallee, Parmalat's Marketing Manager, recommends custard for its versatility and creamy texture.
To inspire bakers and sweet enthusiasts, four South African influencers have shared custard-based dessert ideas for Diwali.
---
ALSO SEE: Prev Reddy's Diwali Custard Gulab Split
---
Tee Pillay won't enjoy her ice-cream any other way than with custard. This dessert is best prepared the day before Diwali for the best results – in Pillay's opinion, it's well worth the wait.
View this post on Instagram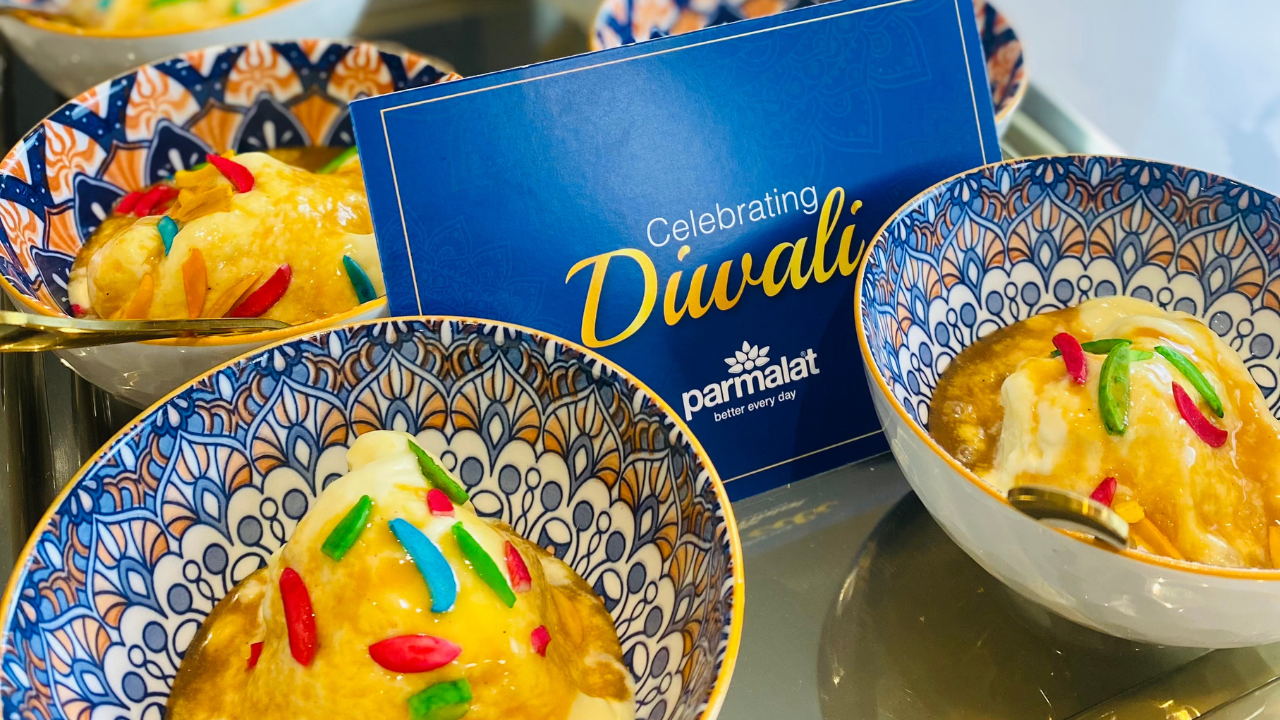 Print Recipe
Custard ice-cream with caramel-burfee syrup
Ingredients
For the custard ice cream:

500ml Parmalat Fresh Cream

½ can sweetened condensed milk

1 cup Parmalat Vanilla Favoured Custard

For the caramel-burfee syrup:

1 cup sugar

1/6 Parmalat Salted Butter

½ cup whipping cream

½ tsp elachi powder

1 drop rose essence
Instructions
1
Whip fresh cream until thick and can hold shape.
3
Mix in 1 cup Parmalat Vanilla Flavoured Custard.
4
Pour mixture into a freezer-safe dish and freeze for 5-6 hours or overnight.
5
Melt sugar over medium-high heat. Stir constantly – lumps will form, turn brown, and eventually melt.
6
Add in butter once sugar has become a brown syrup. Butter will bubble and require constant stirring to combine with the sugar syrup.
7
Remove mixture from heat.
8
Add in whipping cream once butter and sugar resemble caramel. Stir until combined.
ALSO SEE: Diwali menu to celebrate with friends and family
Adapted from an article by MSL.
Feature image: Supplied