Ryan Enslin discovers that Thai Fusion cuisine, when executed with passion, can deliver some surprising new flavour combinations.
I don't know about you, but there seems to be a never-ending array of Thai and Asian restaurants in Johannesburg. Some last for but only a time, while others become regular features on the social circuit. Those with a bit of marketing savvy throw the word fusion into the mix, supposedly justified by a few minor tweaks to the menu. That's not what fusion is about, and sadly misses the incredible new taste combinations that proper fusion can deliver.
So when a friend recently told me about a new Thai fusion restaurant in Bryanston, I was somewhat reluctant. And when I heard it was in Epsom Downs Shopping Centre, I was doubly dubious.
But I went along to try it out, only to have my preconceived notions handed to me in a white ceramic bowl.
Also Read: 20 Best Rosebank Restaurants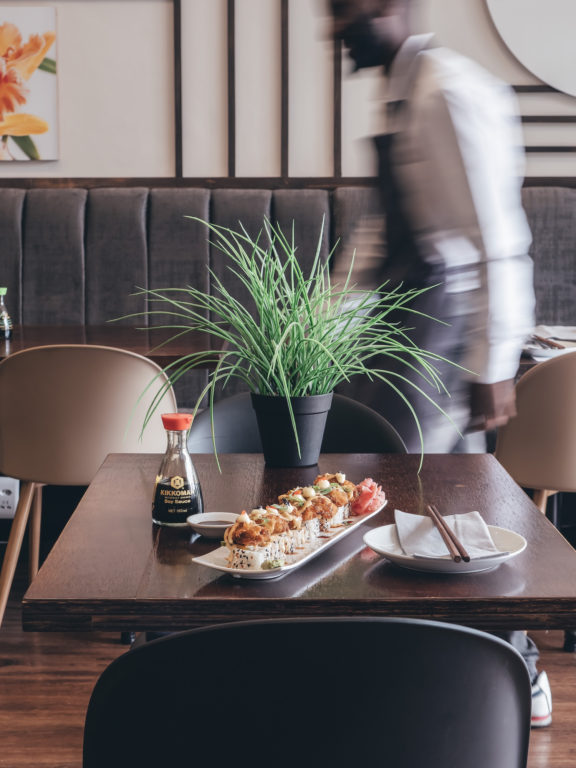 Epsom Thai, the brainchild of owner Mamane Moeketsane, is the latest Thai fusion restaurant to open in Joburg. Taking the brave move to open last December, Mamane and head chef Bongane Tshabalala have created a rather diverse offering in their extensive menu.
But it was the fusion element I was most interested in, as I started a conversation with Chef Bongane. With Mediterranean-tapas joint Ukkō and the rather chic White House on Nicol under his belt, Chef Bongane is well placed to experiment at Epsom Thai. 'I wanted an environment to showcase my adventurous side, one without limitations,' he told me as we began our chat. Noting the extensive offering from a brief glimpse at the menu, he seems to be living up to that creed. The offering also means that non-Thai fans are catered for too, with items such as roasted bone marrow and tapas options.
When I asked Chef Bongane what makes his fusion creations different from so many similar establishments in town, he told me it's the generous helping of passion he puts into each one. 'I use all the classic flavours but add a modern twist to create my unique flare,' he continued. Flare is something the chef does well, as I was about to discover. Once again, looking at the menu, I noted that oysters are on offer. Noting my reaction, he recommended the Screaming Geisha Shooter as a starter.
Freshly squeezed tomato juice and vodka topped with the inner workings of an oyster. What a way to start the meal, I was in! The tomato juice paired well with the briny, slightly coppery flavours I so enjoy from oysters, but it was the vodka and its family of bitter notes which really rounded off the starter for me.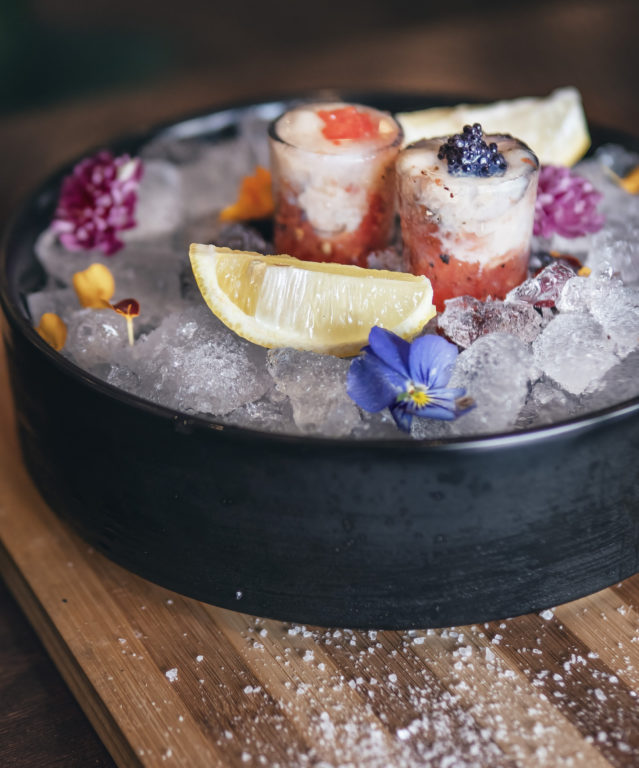 Then Chef Bongane told me about his latest creation, also on the starters menu, the Jimmy Katsu – spicy California Rolls topped with spicy jalapeno mayo and crowned with a deep-fried katsu oyster. Two starters, why on earth not? And deep-fried oysters would be a first for my ever-evolving palate. When the starter arrived, I saw the scope that Bongane was given, and seemingly gladly taken, to experiment.
What at first appeared as an ordinary California Roll with something on top soon surprised me with a gastronomic lesson in the pairing flavours. Biting into the deep-fried oyster revealed those rusty notes I so enjoyed earlier, complimented by the spicy zing of the mayo. At the same time, the cucumber, buttery-smooth avo, and rice added both to the flavour rush and texture experience of each bite.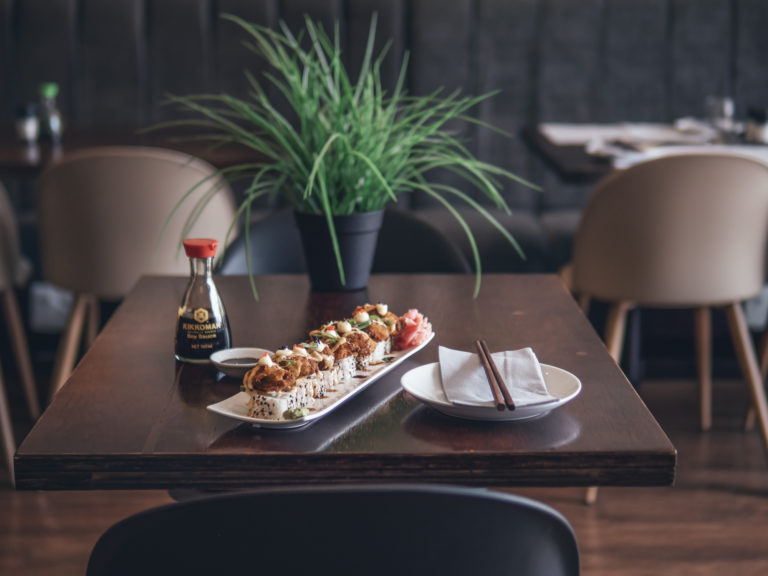 With two starters under my belt, I was beginning to realise that fusion was more than just a buzzword at Epsom Thai. Mamane joined me as we talked a little more about the new eatery. I learned that she is an Environmental Scientist by profession and only ventured into the foodie space in 2020, starting an online food service brand during the lockdown.
'I'm an out-and-out foodie, driven by my pallet's experience,' she told me. With the profusion of Thai takeaway establishments in Joburg, Mamane was keen to bring something a little more inspiring to market, not just tasty food but a whole experience. And so Epsom Thai was born, with the ethos of the perfect balance.
As we continued our discussion, my main course arrived. Chef Bongane beamed with pride as it was placed before me. I selected the Thai Lamb Cutlets with secret teppanyaki sauce. To me, the simple combination of lamb chops and this sweet sauce was the height of fusion experimentation. It all came down to that sauce, as its smokey, molasses-like sweetness balanced the somewhat gamey flavour profile offered up by the lamb chops. Think melt-in-your-mouth goodness as you discover new flavour combinations with each bite. Try as I might, Chef Bongane was not sharing the secret sauce recipe, but he told me it might contain dark soy sauce and some toasted rice, amongst other things.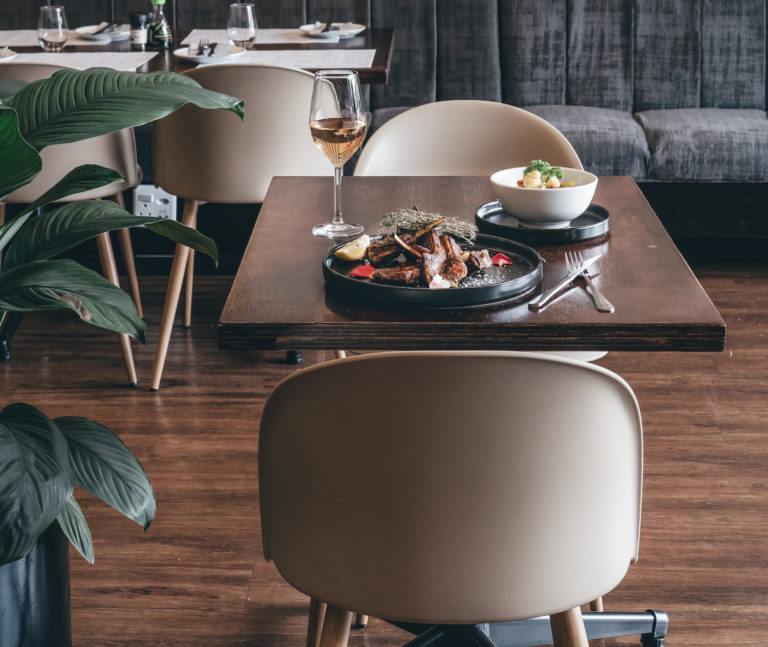 Epsom Thai truly gave me space to rethink my notions of Thai food here in Joburg. Like many of the multitude of things we become accustomed to, perhaps it's time to rediscover. And the fact that it's located in Epsom Downs Shopping Centre? The flavours from the Jimmy Katsu will forever outweigh that notion in my head.
Location: Epsom Downs Shopping Centre, Bryanston
Operating hours: 11:00 – 22:00 (closes at 21:00 on Sundays)
Contact: +27 10 006 6247
Be sure to check out places to visit in Johannesburg.
ALSO SEE: FABER Restaurant: Farm-to-fork, exactly how Mother Nature intended
FABER Restaurant: Farm-to-fork, exactly how Mother Nature intended
Written by Ryan Enslin for Getaway.
Feature image: Ryan Enslin