You may have seen the unique six-sided Roku Gin bottle in stores, but do you know the story behind it?
We were lucky enough to step into the world of Roku Gin and experience their rich history firsthand.
ROKU whisked us away to Angora Stud Farm where we got to immerse ourselves in Japanese culture and the stories that make up Roku Gin's legacy to find out more.
How it started
The House of Suntory – Roku Gin's founding company – found its success in creating award-winning whisky.
Founder Shinjiro Torii dreamed of creating "original Japanese Spirits the whole world can enjoy, uniquely made from Japan's nature and her people."
Roku Gin is a testament to that as ROKU wanted to craft a gin that was authentically Japanese.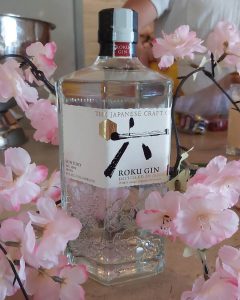 Authentic flavour profiles
To unearth uniquely Japanese flavours, ROKU had the innovative idea to break down the unique flavour profiles of Japan based on the seasons. Suntory developed their own unique distillation techniques, enabling them to extract these flavours that were synonymous with Japan.
They began with Spring and the delicate cherry blossom that's famously associated with Japan. The cherry blossom is made up of two components: the sakura flower and the sakura leaf. By harvesting both, ROKU was able to create a liquor using vacuum distillation.
For Summer, they focused on sencha tea, or green tea, and gyokuro tea – also known as refined green tea.
Autumn's focus is the sanshō pepper, while Winter's inspiration is the peel from the Japanese citrus fruit yuzu.
Each of these botanicals is harvested when they are at their best to ensure excellent flavour.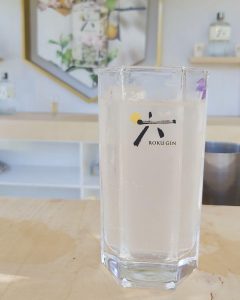 If you add all of these authentically Japanese ingredients together, it equals six ingredients: the sakura flower and leaf, sencha tea, gyokuro tea, sanshō pepper, and yuzu peel.
ROKU means six in Japanese. That's why the bottle itself is six sided – to celebrate these unique flavours.
Enjoy responsibly
As we learnt all about the story behind ROKU, we were treated to an exploration of flavour to showcase the versatility of Roku Gin.
Whether you wanted to enjoy a classic gin and tonic or something a little more tropical, different flavour profiles were highlighted for a range of delicious gin tastings.
ALSO SEE: Pink gin and tonic with rooibos and lemongrass