Throughout his career, across critically acclaimed restaurants and earning a string of global awards, chef Luke Dale Roberts has always let his food do the talking. Until now.
October 2023 sees the launch of Dale Roberts' first-ever cookbook, a remarkable 520-page hardcover release that celebrates the game-changing cuisine of The Test Kitchen, his pioneering fine dining destination that cemented Cape Town's reputation as the culinary capital of Africa. Across dozens of recipes – from Starters and Palate Cleansers, to Main Courses and Cocktails  – Dale Roberts unpacks the founding of The Test Kitchen, his personal culinary philosophy, and the inspiration behind so many of the restaurant's most remarkable dishes.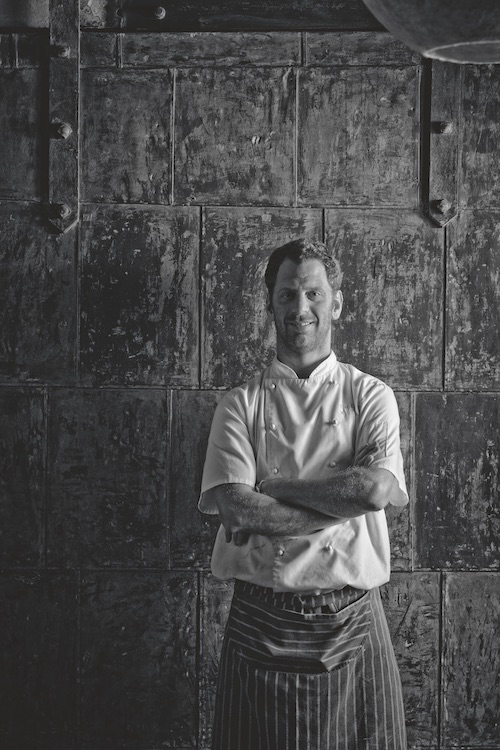 "I'm very proud of what we've done. It's been a lot of work and has definitely been a labour of love," says Dale Roberts at the cookbook's launch event on 27  October at Salon restaurant. "But I'm happy that it took longer than what it was meant to, because we were able to use the evolution of The Test Kitchen to add new dishes to the book," he adds. Image: Supplied
"It's a cookbook, but it's also a tribute to the work that I've done over the past decade," says Dale Roberts. "It's a line in the sand for me. This is what The Test Kitchen was all about, and this is who I am as a chef."
The book begins with a foreword by Heston Blumenthal, who calls Luke "a kindred spirit" and hails his "dishes full of curiosity, commitment and emotion." It is "a book to fire up your culinary imagination," says Blumenthal.
For Dale Roberts it is a project that has been five years in the making, started while The Test Kitchen was at the peak of its fame, and before the shutdowns of the Covid pandemic forced the closure of what had become an icon in Africa's fine dining landscape.
During its 11-year run, The Test Kitchen was hailed for its multi-layered plates, delving deep into a brave new world of flavour, texture and culinary adventure. So, unsurprisingly, The Test Kitchen cookbook is not aimed at your everyday chef, or those looking to whip up a quick dinner. Instead, it pays homage to an unforgettable era of fine dining in Africa. It's a memoir and treatise; a tribute, and a celebration.
Left: New York Cheesecake. Right: Pickled Fish. Images: Supplied
But, if you've been craving the umami bomb that was The Test Kitchen Billionaire, or fancy a flagon of Dale Roberts' playful stout foam and pork scratchings, each dish comes with detailed recipes allowing passionate cooks and curious gourmands to dabble in recreating the magic of The Test Kitchen.
"We've taken a lot of care to break down the recipes into specific steps, to make them achievable for passionate cooks to make in a well-equipped home kitchen. But no, you're not going to whip any of these up in 20 minutes!" says Dale Roberts with a laugh. "But most importantly, it really is just a beautiful visual book to explore."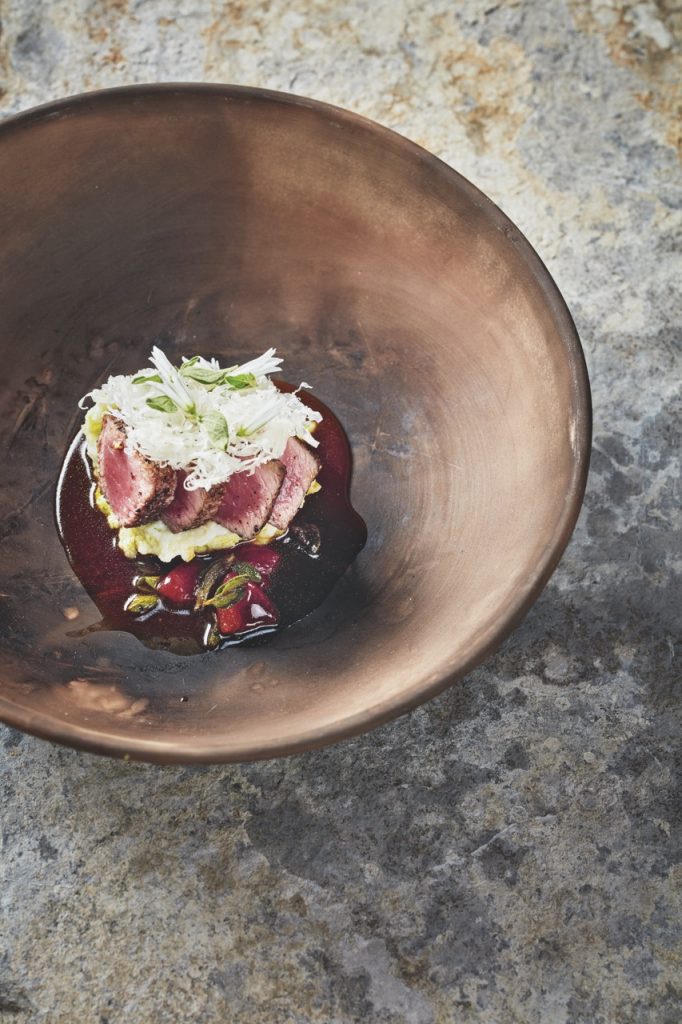 Pap en Vleis. Image: Supplied
While The Test Kitchen may be closed, enjoyed vicariously through the pages of Dale Roberts' remarkable new book, his culinary journey continues. The former The Test Kitchen space today plays host to TTK Fledgelings, where budding chefs with limited means and boundless enthusiasm are given invaluable training and opportunity to forge a career in the kitchen. And, just steps away within the Old Biscuit Mill precinct, the intimate Salon offers a new creative outlet for Dale Roberts' culinary creativity.
"Salon is definitely the new baby," says Dale Roberts with a smile. "The TTK is a closed door. I enjoyed every single minute of it, and I wouldn't have changed that experience for the world. But it was important to close it, to give us room to breathe for new, and new creativity."
The Test Kitchen cookbook is published by Penguin Random House South Africa and is sold in Exclusive Books, Wordsworth, Takealot, Loot and @Home stores as well as all Luke Dale Roberts' restaurants in Cape Town and Johannesburg at R1500. All imagery is credited to Justin Patrick Photography.
Salon is open for dinner from Tuesdays through to Saturdays, and guests can reserve their "Journey" timeslot between 18h00 and 20h30, and for lunch Thursdays through to Saturdays guests can book their "Explorer" timeslot from 12h00 to 13h30. The restaurant is located at The Old Biscuit Mill, 375 Albert Road, Woodstock, Cape Town. For bookings and more information visit: www.salonct.co.za or call 087 093 5890 during normal business hours.
ALSO SEE: The Pot Luck Club gets set for a smokin' summer
Written by Jean-Marié Uys/Manley Communications
Feature Image: Supplied