The braai is here to stay, of that there's no doubt. The connection to a simpler time, a primal past, a companionable coming-together is powerful. Accompanied by the best ingredients available – from Woolworths, of course, it's a no-brainer.
And so it Begins
Every continent and every culture has tried to claim the origin of the braai. The Americans shout the loudest, suggesting formal grilling originated there in 1769, when George Washington coined the phrase "barbicue". In fact, the word "barbecue" comes from the Spanish word for a skottel (barbacoa), and has South American origins, when colonialists noted the curious way that the Arawak tribes grilled their food. 
None of this is relevant of course; braaiing belongs to Africa and always has, from Egyptians to the Khoisan, thousands of years before the rest of the world. It's only fitting then that we own it and have been at the forefront of developing what is, at its core, the most elementary of cooking methods.
Here are the special products available at Woolworths for a good grilling!
1 | Garlic Butter Filled Ciabatta 360g
Made with stoneground flour and hand-filled.
2 | Original Free Range Venison DroÎwors 400g
Made from best quality venison, using a traditional recipe, with added lamb fat for succulence.
3 | Free Range Bulk Lamb Chops 1kg (avg)
Specially selected for their flavour and tenderness, and perfect for your braai.
4 | Hand Cooked Sour Cream and Chives-flavoured Potato Crisps 125g
Batch cooked to perfection.
5 | Two Free Range Sundried Tomato Chicken Espetadas 900g (avg)
With a butter brine-based blend and a made-from-scratch marinade.  
6 | BBQ St Louis-style Pork Belly Ribs 1kg (avg)
Rubbed in a blend of spices and herbs then par-cooked until succulent and tender; marinated in traditional sweet and sticky barbeque sauce.
7 | Bulk Rosa Salad 450g
Crunchy and fresh, with rosa tomatoes, sliced sweet peppers and cucumber. 
8| Rainbow Slaw 300g
With julienne cabbage, spinach and coriander.
9| Matured Thick Cut Beef Rump Steak 700g (avg) 
Matured for a minimum of 28 days to guarantee tenderness and flavour.
10|  Classic Potato Salad 1kg
Made with specially selected potatoes in a tangy dressing.
11 | Free Range Lamb Sosatie 650g
Woolworths' marinates are prepared from scratch using the finest ingredients for a delicious flavour.
12 | Barbeque Sirloin Beef Steaks 300g (avg)
These steaks are guaranteed tender and vacuum packaging ensures maximum flavour.

A good grilling – Woolworths' Guide to the Best Braai Cuts
There is, of course, meat and meat. At Woolworths, the best suppliers around the country are used and independent audits make sure that every supplier complies with strict hygiene, people ethics and animal welfare. Choose from these suggestions and never look back.
Rump steak
This cut is from a hard-working part of the animal, so not as tender as rib-eye or fillet. Woolworths' thick-cut rump is matured for a minimum of 28 days for guaranteed tenderness and flavour. 
Shin
The perfect cut for delicious potjies. It's from the foreleg and is sold bone-in. It favours a moist cooking method, to bring out its tender quality and great flavour.
Rib-eye steak
The centre of the rib is called the rib-eye – a steak you might be familiar with that's usually sold boneless. Rib-eye steaks are very tender, have wonderful fat marbling for mouth-watering juicy taste and are matured for a minimum of 28 days, just like all of Woolworths' commercial steaks. Rib-eyes are delicious on the braai.
Fillet steak
Beef fillet is a long, deliciously tender cut that doesn't need marinating and shouldn't be cooked for too long. It's also ideal with a sauce since it does not have a lot of flavour. Grilled or braaied, it's either cooked in one long piece or sliced into fillet steaks.
Woolworths' Braai Besties For Afters
What kind of braai would it be without a delicious dish to satisfy that sweet-tooth craving?
13 | Tin Roof Dairy Ice Cream 2L
Hippocrates criticised cold drinks for causing 'fluxes of the stomach'. He clearly had never tasted the sweet coldness of dairy. The icy creaminess, the crunch of roasted almond chips, all shot through with the sweetness of dark chocolate-flavoured sauce is a fitting end to any braai. Eat ice cream, be happy.
14 | Peppermint Caramel Dessert 480g
A nostalgic treat harking back to childhood, here's a decadent South African dessert with caramel condensed milk, coconut biscuits, fresh cream and chocolate shavings – those things your diet forbids, but that have your taste buds screaming 'Yes'. This is a dessert that is always more-ish.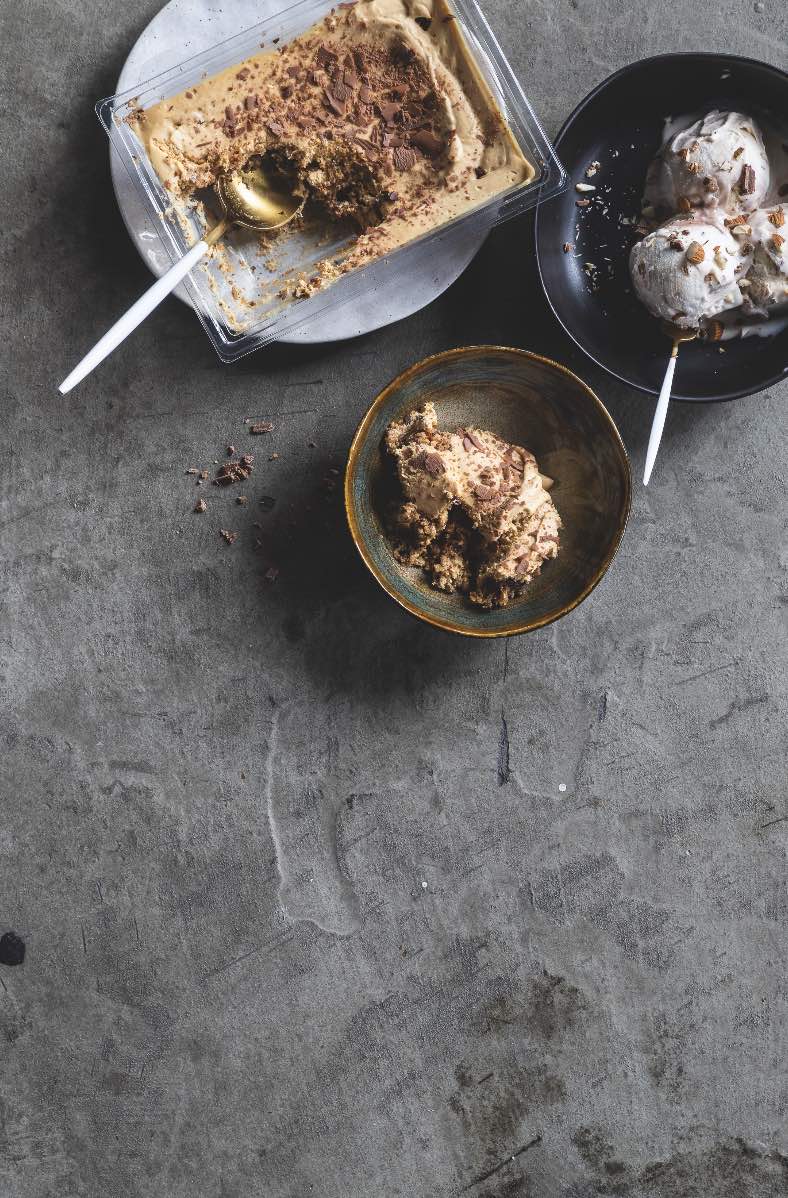 ALSO SEE: