Distell Inter-Hotel Challenge Sees Huge growth in 2022 Entries
There are promising, new green shoots of confidence emerging in the hospitality industry, believes Eric Leong Son, Distell's acting director of corporate affairs.
Speaking at the launch of the 2022 Distell Inter-Hotel Challenge, now in its tenth year, he said: "Despite the pandemic aftershocks, the impact of rising inflation and fuel price increases, the hospitality industry is more optimistic than it has been in a long time.
"This is borne out by the 39% increase in the number of establishments competing in this year's challenge, compared with 2021. It suggests a greater commitment to upskilling staff, that in turn points to new job opportunities in what is otherwise a very depressed labour market."
When the Distell Inter-Hotel Challenge was founded in 2013, its initial intention was to build and enhance food preparation and service, as well as wine service skills.  It has since expanded its scope to focus on baking, barista, mixology, and concierge services as well.
Leong Son said the challenge was so focused on raising skills levels that competitors were urged to attend in-depth presentations by experts in their fields. These presentations were currently under way in Cape Town, Gauteng, and KwaZulu-Natal. Those making it into the finals, he said, would have the opportunity to attend further advanced presentations in preparation for the final round of the challenge, called the cook-off and service presentations, scheduled for October.
"There is a growing recognition from the industry that sharpening hospitality skills is merely the first step in managing an increasingly competitive environment.  The sector not only faces robust competition from within its own ranks locally but also nationally and internationally.
"However, that is only part of the equation. There are increasing claims on consumers' leisure attention from streaming services and food and drinks home service delivery facilities to e-sports, DIY travel, home improvements and more.
"Guests expect excellent food, drinks, and accommodation, supported by world-class skills. They also want genuine empathy and kindness from staff.  Consider these as must-haves rather than nice-to-haves if you want to compete effectively.  Moreover, talented staff will look for better opportunities if they are not given the chance to expand their horizons where they are right now. Investing in their growth can engender loyalty, and they in turn can help to train newcomers."
Food doyenne Annette Kesler, co-founder of the competition, said the provision of best-practice training and very generous prizes were important motivators to hospitality management and their competing staff.
She confirmed that the prize for the top-performing wine stewards of the past three years, still to be taken up, included a tour of wine regions in France and Germany, accompanied by food and wine expert Jean-Vincent Ridon. The 2021 winner, Sylvain Kapompa, of Bantry Bay's Ellerman House, the 2019 winner, Lovejoy Neshamba, also of Ellerman House, as well as 2020 winner, Keegan Terry of the Mount Nelson, A Belmond Hotel, Cape Town, would be visiting top-growth wine estates and meet wine personalities later this year, while also attending the 2022 World Blind Tasting Championship.
Their prizes have also included bursaries for more intensive Sommeliers Academy and Cape Wine Academy study.
The 2021 Chef of the Year, Asanda Khanyile of the Southern Sun Elangeni & Maharani in Durban, would spend three-weeks interning with Minor Hotels. Meanwhile, the 2020 Chef of the Year, Ivanna Ganesh, will be travelling to India where she'll gain valuable work experience at the TAJ Mahal Palace in Mumbai.
The 2021 Pastry Chef of the Year, Prenolin Naidoo from the Beverly Hills in Durban, was to spend three weeks interning in France at the Château La Creuzette in Boussac, with flights sponsored by Lancewood.
She added that the 2022 winners (to be announced at a gala ceremony on 1 December) in these three categories would earn very similar prizes. For example, the top-performing wine steward of 2022 could look forward to a 10-day internship in Ireland at the celebrated The Lodge at Ashford Castle, with the Red Carnation Hotel Collection, and with flights sponsored by Distell.
"These are exceptional opportunities for anyone wanting to accelerate their hospitality careers."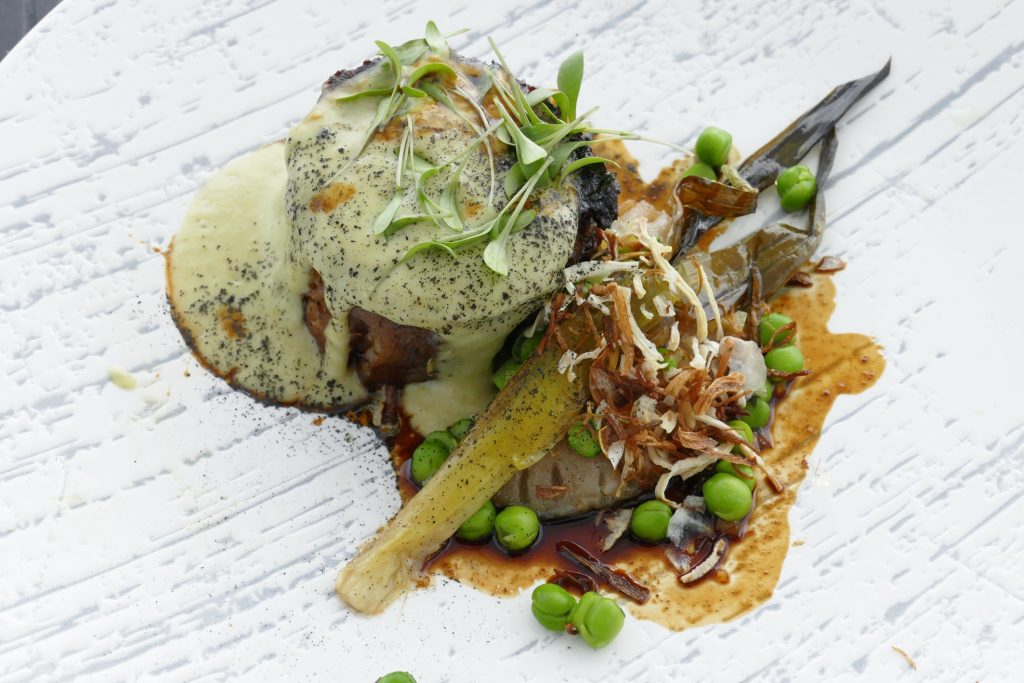 For Queries: Chania Morritt-Smith, Showcook (Organisers of the Distell Inter-hotel Challenge)  079 113 8329 or [email protected]
Phumza Renqe, Distell Corporate affairs (Marketing), 082 538 6481 or [email protected]
Marlise Potgieter / Elizna van Eeden, August Collective, 072 562 5307/082 266 8891 OR [email protected] / [email protected]
ALSO SEE:
ALSO SEE: