Herman Lensing has teamed up with Durbanville wine to highlight South African flavours with food and wine.
Durbanville Wine teams up with chef Herman Lensing. Durbanville wine and Herman Lensing have joined forces to give South Africans a winning food and wine combo to celebrate national heritage in September and October. The brief to the acclaimed foodie was simple: create a recipe that highlights the excellence of Durbanville Pinotage.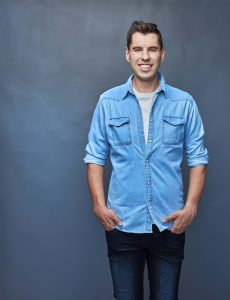 National Heritage Day falls on September 24 while the homegrown cultivar Pinotage is celebrated on the second Saturday of October every year. Melding the two in spirit, Herman – famous as amongst others, a TV show host and cookbook author – created what may be the perfect braaibroodjie (the much-loved fire-grilled sandwich) to pair with Durbanville Wine Valley Pinotage.
According to Durbanville Wine Valley manager Natasha de Villiers, the shared braaibroodjie fit wonderfully with Durbanville's legacy of hospitality. "A fresh-water spring made Durbanville in its early days a rest-stop for explorers, transport riders and local farmers. That tradition continues to this day, with Durbanville – a mere 20 minutes from Cape Town CBD – being the destination of choice for families, wine enthusiasts and lovers of the great outdoors."
Renowned for its exceptional Sauvignon Blanc wines, the region's wineries also have a long and proud history of excellence with Pinotage. The Heritage Block at Meerendal comprises Pinotage planted in 1955 and is one of the oldest in the country. Diemersdal's oldest Pinotage vineyard is 46 years old. Both are certified via the esteemed Old Vine Project.
As for awards, Durbanville Pinotage maintains a consistent presence at the highest levels of local and international shows. The most recent top performers include:
Altydgedacht, scoring a rating for its Pinotage of 91 points from UK Master of Wine Tim Atkin and four starts from Platter's South African wine guide;
Diemersdal, with its wines responsible for 93 from Tim Atkin, a Gold medal at the 2021 Decanter World Wine Awards, the trophy for Best Pinotage at the 2021 Trophy Wine Show, Gold and inclusion among the Top 10 Red Wines at the same event a year later, and a 2021 ABSA Pinotage Top 10. Its first vintage of Pinotage Reserve was made in 2009 and out of the 13 vintages it has been in the Top Absa Top 10 Pinotages eight times;
De Grendel, whose wines claimed 93 points with Tim Atkin in 2020, Silver at 2021 Decanter World Wine Awards and a Top 10 position in the 2021 Winemag.co.za Pinotage report;
Maastricht, which received a Pinotage Association Top 10 position in 2021 for its Pinotage-Rosé;
Durbanville Hills, scoring 92 points for its Pinotage at the 2022 Trophy Wine Show.
These wineries are certainly not the only ones to excel. Other Pinotage producers in the valley include Groot Phesantekraal, Bloemendal Wine Estate and Canto Boutique Wines.
The reason Pinotage develops to its fullest in this region is thanks to a magical combination of preferred soils, ideal climate and thoughtful viticulture and winemaking.
For Herman Lensing, a long-time resident of the area, the only partner that might match Pinotage in heritage, flavour and popularity was the South African braaibroodjie.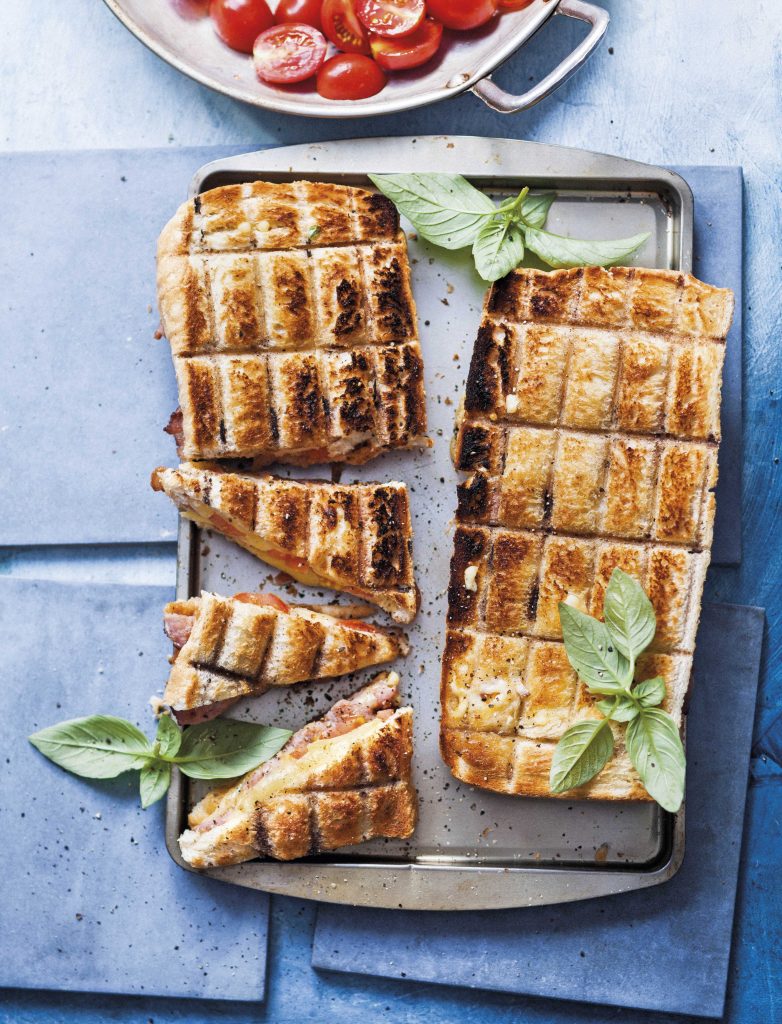 "Just like a braaibroodjie, Pinotage is truly South African. The wine is also the ideal match for grilled goods," he says. "The braaibroodjie is the crown of any braai. With Heritage Day, it's also about our shared heritage and that we should 'break bread' with fellow South Africans. This is where my inspiration came from."
Herman's Braaibroodjies to Share – with Durbanville Pinotage
(Serves 6)
INGREDIENTS
2 uncut loaves of white bread
100g  soft butter
250 ml sundried tomato pesto
12 slices of back bacon, grilled until crisp
1 red onion, finely sliced
250 g mature cheddar, grated
salt and freshly ground black pepper
Durbanville Wine Valley Pinotage, to serve
GET the coals to medium heat. Use a sharp, serrated knife and cut the bread lengthways into slices some 1,5 cm thick – you need four slices (make breadcrumbs of the remainder to use later).
SPREAD butter on one side of every slice followed by a layer of tomato pesto. Stack the remaining ingredients on two of the slices.
SEASON and place the remaining two slices with the spread side facing inwards, on top.
PLACE in a hinged grid and grill slowly over the coals until golden brown and the cheese has melted, about five minutes per side. Be patient and go slow. Serve from the grid and allow guests to slice their own. Serve with a glass of Durbanville Pinotage.
Share your braaibroodjie on social media this September and October and tag @DurbanvilleWine on Twitter and Facebook, Instagram.
For more information about Durbanville Wine Valley, visit www.durbanvillewine.co.za or send email to [email protected]. Many of the wines from Durbanville are available for sale directly from the wine route's website.
Check out Herman on Instagram! 
ALSO SEE:
ALSO SEE: