There's room for everyone at YIAYIA's TABLE
Love, health and family – and perhaps something to tempt the appetite. These are the cornerstones adopted by Elli Parolis, the original yiayia and namesake of YIAYIA's TABLE. Greek for grandmother, the term yiayia immediately speaks of comfort, of love and ultimately of food.
During her 96 years, Elli was mother to 3 children and continued to care for and feed her family (including 5 grand-children and 7 great grand-children) right up until her final days, insisting on cooking up something delicious whenever someone came to visit. Meals were communal, and relished whilst sitting around Elli's yellow Formica kitchen table – sharing food, laughter and various anecdotes.
Paying homage to this beloved matriarch of the Parolis family, YIAYIA's TABLE delivers the same baked specialities so enjoyed by three generations fortunate enough to eat at Elli's famed yellow table.
Operating out of Mowbray which Elli called home for most of her life, YIAYIA's TABLE pays homage to this formidable woman's passion for her family and for the food that she lovingly prepared for them each day. Having run a successful tearoom, butchery and grocer, with her husband Jimmy, from the ground floor of their building, Elli's dynamic energy has now been channelled into YIAYIA's TABLE – keeping her spirit alive through wholesome, comforting foods. Featuring a menu inspired by Elli's own recipes, customers at YIAYIA's TABLE can look forward to traditional Greek delicacies. Expect vibrant Mediterranean flavours like spinach, feta, sundried tomato and olives – lovingly encased in buttery phyllo or tender dough and baked to crisp perfection.
A YIAYIA's TABLE speciality, Koulouria – a ring-shaped bread enjoyed either savoury or sweet – is the star of the menu, with Greek treats like Kourabiedes (Greek shortbread), Bougatsa (custard pies) and spanakopita offer a decadent pairing to an array of coffees, smoothies and fresh granitas. For those who want to enjoy these offerings and more from home, a selection of frozen readymade "heat and eat" spiral pies will be available to purchase.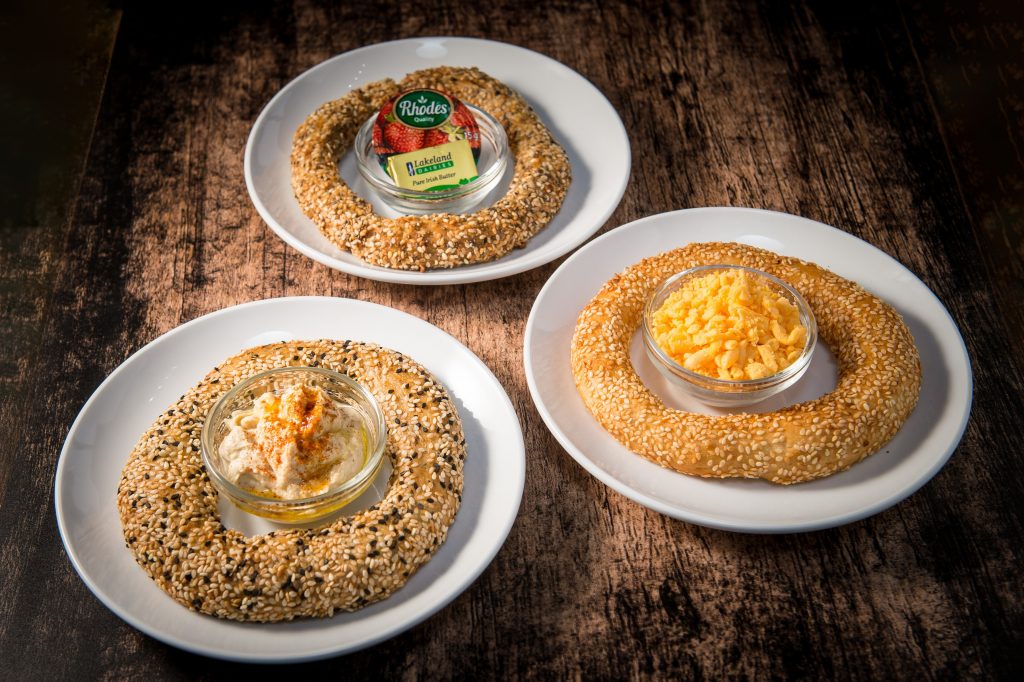 Start your day with YIAYIA's signature Greek yoghurt – hand-strained for a decadently thick creamy texture – served with a sour cherry preserve imported from Greece or an organic raw honey and drizzled with baklava nuts.
And for the egg lover, try Yiayia's fusion Greek styled scrambled, poached or fried eggs on a koulouri of your choice – original or whole wheat – served with feta and fried tomatoes on a bed of rocket and sprinkled with our imported origanum.
Another brunch or lunch on the go addition is the Koulouri sandwich bursting with Mediterranean flavours. Already popular are the grilled veggies and hummus or Yiayia's homemade chicken slaw as well as the Greek salad koulouri sandwich. Salads such as the traditional Horiatiki Greek salad are freshly prepared whilst favourites like the Spanakopita and Bougatsa continue to transport diners to the azure Aegean and a slower, wholesome way of life.
Passionate about their heritage, the Parolis family has celebrated Elli by converting what was once the family butchery into a bakery and coffee shop, furthering the emphasis on YIAYIA's TABLE as a family-run business.
While the first floor of the building will still function as the headquarters for Inner Secrets Lingerie, the concept of having an eatery below and offices or a living space above is inherently Greek – and one that highlights the significance of family, community and shared experiences.
It is in this spirit that YIAYIA's TABLE was established – to continue the tradition of serving comfortingly delicious recipes passed down with passion, love and Greek hospitality from the original Yiayia, Elli Parolis herself.
Find YIAYIA's TABLE at 41 Durban Road, Mowbray, Cape Town
IG: @yiayiastable
TW: @yiayiastablect
FB: YIAYIASTABLE
YIAYIA's TABLE is open for sit down and takeaways of all its Greek delicacies and drinks, including their HEAT & EAT at Home food options. Complimentary delivery within 90 min for those ordering within a 5km radius of the bakery.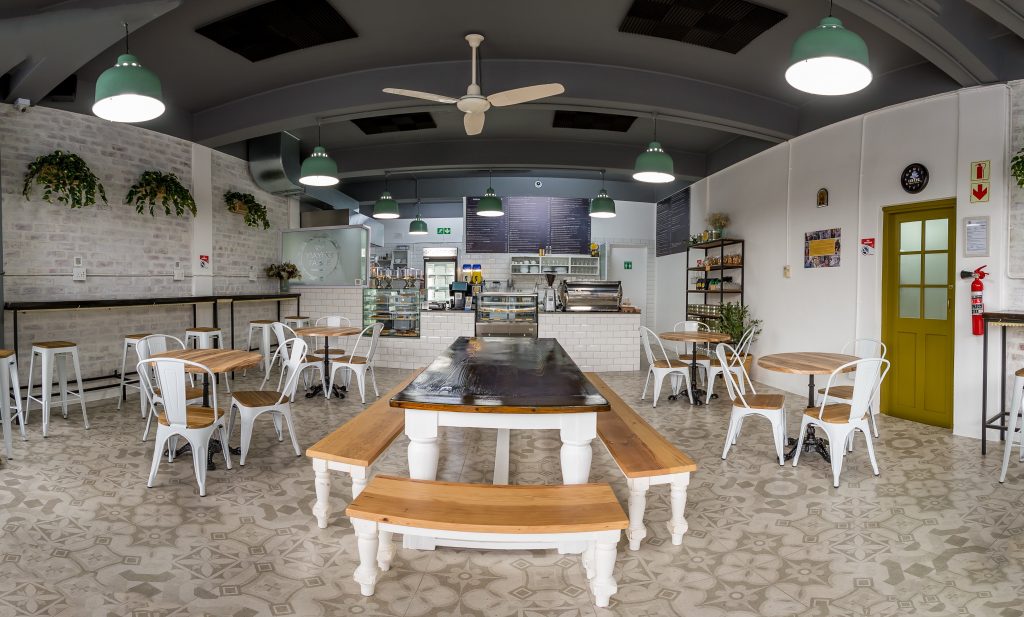 ALSO SEE:
ALSO SEE: