Introducing a cool new way to drink!
Local female Master Distiller launches MAHALA BOTANICAL in the UK
And what is 'No & Low' you may ask? It's an exceptionally fast-growing segment of the global drinks industry. The pandemic accelerated an already popular health and wellness trend and sober curiosity is on the increase with a growing audience of moderate drinkers or complete abstainers. Driving the No & Low trend are discerning consumers who are looking for an upmarket drink that contains no alcohol, sugar, or other additives. They are prepared to pay more for a drink that is filled with an experience,  a story, and, like fine wines, has a hand-crafted aspect.
In response to this growing demand, Mahala Botanical was developed in 2020. A locally produced, non-alcoholic, triple-distilled spirit infused with the flavours of Cape fynbos, Mahala Botanical is the brainchild of Capetonian Danielle Schoeman, who is one of S.A's youngest female Master Distiller in South Africa, and has produced at her craft distillery in Cape Town."Mahala Botanical was created to provide those who don't want to consume alcohol with a sophisticated alternative that has all the nuances and flavours of an alcoholic drink," Danielle explains. And they have certainly succeeded, having won the Best Low/No-Alcohol Spirit award at the prestigious Michelangelo International Wines & Spirits Awards in the same year the product was launched. 
Inspired by the Cape fynbos, Danielle created Mahala with nine botanicals some of which are indigenous to the Cape. "These include buchu which adds subtle floral notes and the honeybush which contributes a soft sweetness," says Danielle. The resulting clear spirit is complex and layered with aromas of spices and subtle florals with a herbaceous and long citrus finish. "I only came up with the name after I had developed the product," she reveals. "I was walking on the beach and I thought Mahala, a Zulu word meaning free, says it all – free from alcohol, sugar, colourants, and additives." Mahala Botanical is also gluten-free and suitable for vegans. The beautiful bottle featuring exquisite botanicals enhances its natural appeal. It's a true farm-to-glass process with Danielle and her team involved in every step. Ethically sourced plants, some from Danielle's family farm, are first macerated in a high-proof spirit to extract the flavours. Water is added and the alcohol is then removed before further distillation in Dona's custom-made stainless-steel vacuum stills. "We own the entire process from foraging the botanicals to distilling and bottling and we hand label every bottle," says Danielle. Her team of four consists of herself, Stefan Vermaak the production manager, and Laston Samuwi the production assistant who is also completing his Masters at Stellenbosch University. Their eagle eye  bottle labeller,  Pulani Mphumela, who personally checks every bottle before it leaves the distillery.
Mahala Botanical is distributed in South Africa by premium liquor merchants Truman & Orange and will be launching in the dynamic UK market in late March 2022 at an iconic London venue.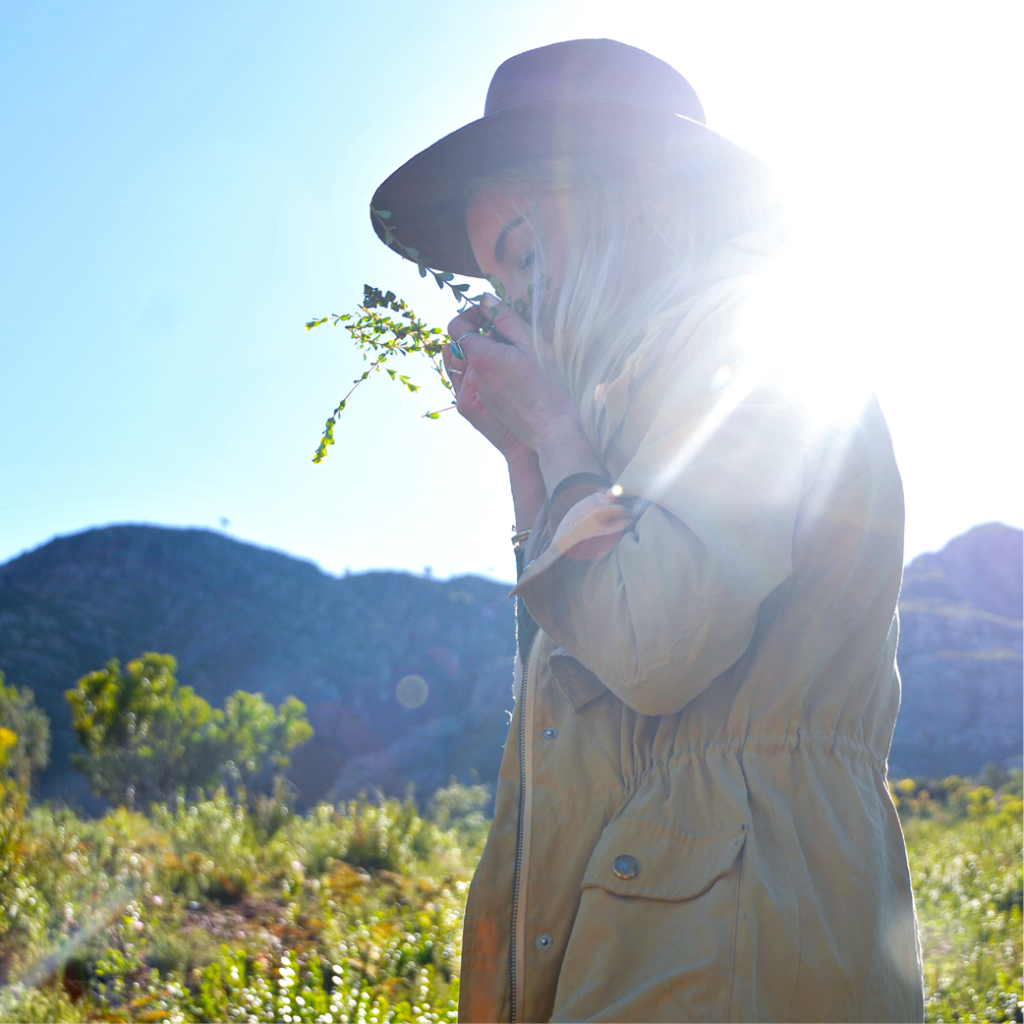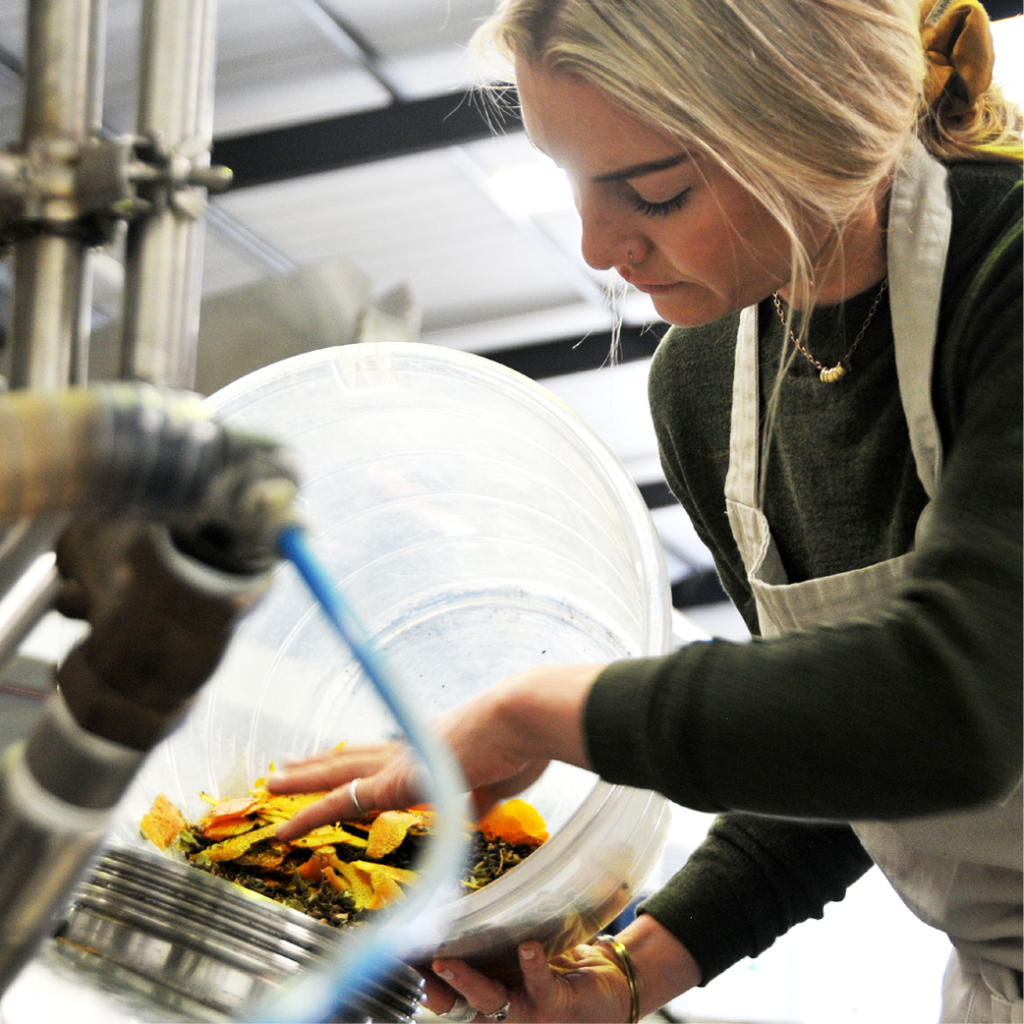 For the best way to experience the Mahala Bontanical here are a few delicious recipes:
THE MAHALA MULE
Ingredients
50ml Mahala Botanical
150ml Ginger beer
15ml lime juice
Method
Pour 50ml Mahala over ice. Add 150ml ginger beer and 15ml lime juice. Garnish with lime
THE MAHALA BEE'S KNEES
Ingredients
50ml Mahala Botanical
Honey
150ml Premium sparkling water
Orange
Method
Pour 50ml Mahala over ice. Mix in honey and top up with premium sparkling water. Garnish with orange slices.
Mahala Botanical is available online at www.cutlerdrinks.co.za and selected premium retailers. Recommended retail price is R299.
For more information, visit mahalabotanical.com
Also, check out Getting to know the lady behind it all Danielle Schoeman https://www.foodandhome.co.za/features/get-to-know-sas-…anielle-schoeman