As MasterChef SA season 4 enters its final week, we take a look back at some of its highlights and most outstanding moments.
MasterChef South Africa is a week in the final moment. With just three contestants left from the original 20 and 18 episodes down, we've reached the sizzling final week of MasterChef SA season 4.
Who will walk away with the coveted title of MasterChef South Africa? Tune in to M-Net (DStv Channel 101) tonight, and tomorrow Thursday 31 March at 6pm for what is set to be the hottest week in the continent's hottest kitchen. The finale will be an hour and a half long 6pm-7.30pm (Note:  Two episodes of Legacy  will air tonight, Wednesday 30 March due to the longer duration of the MasterChef SA finale.)
Produced for M-Net by Homebrew Films, the cooking competition show's feverishly-anticipated fourth season – which came after an eight-year break – has not disappointed. Night after night, we've tuned in to watch the contestants scrambling in the kitchen to create some culinary masterpieces, all in the hopes of impressing MasterChef South Africa judges Justine Drake, Zola Nene, and Gregory Czarnecki.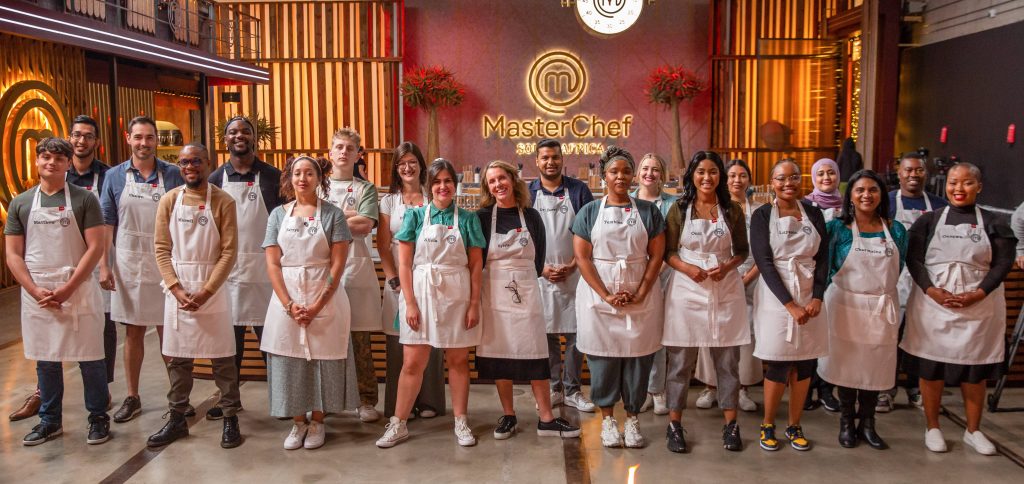 With this season focusing on heritage and local food, it's been a proudly South African one in practice, as seen in everything from the ingredients to the flavours, dishes, and the stories behind them. It was especially evident in episode 15 when the contestants – inspired by guest judge, and chef Mmabatho Molefe's divine Zulu cuisine – cooked offal. They honed their plating and playing with flavour skills from Molefe's creative presentations of everything from beef tongue to chicken feet.
Another season highlight was having South Africa's first Michelin star chef, Jan Hendrik van der Westhuizen as guest judge. He said of his food journey: "To remake South African classics and give it a little bit of a new flair just came so naturally. I was always looking far for inspiration, just always looking overseas when I was a young student. One day I just realised, 'it's right there." It's that very ethos which sums up season 4 of MasterChef SA. 
But the season hasn't just been about the food that makes our country great – it's been about the people, too.
In episode 6, the show had a fitting tribute to the late South African food icon and editor, Dorah Sitole. With her daughter Phumzile Sitole at the judges' side, they played a heart-warming clip where Mam' Dorah described herself as "an incurable foodie". There wasn't a dry eye in the house – but everyone had renewed inspiration from one of the doyennes of South African cooking.
It hasn't been all smooth sailing, however – we saw some nail-biting decorating disasters during a cake challenge, from Sims dropping his newly-iced cake, to the structural integrity of others being called into question ("lots of leaning cakes," Zola said to Justine as contestants scrambled to finish their confections with just minutes left on the clock). It was a challenge that viewers won't forget – but certainly one some contestants wouldn't want to relive.
While viewers can expect more guest judges in the lead-up to the finale, so far MasterChef SA has also featured the expertise of award-winning chef and restauranteur Bertus Basson, award-winning TV chef Katlego Mlambo; game-changing baking siblings Mari-Louis Guy and Callie Maritz of Cakebread; award-winning chef Callan Austin; and chef, food activist, and author Mokgadi Itsweng.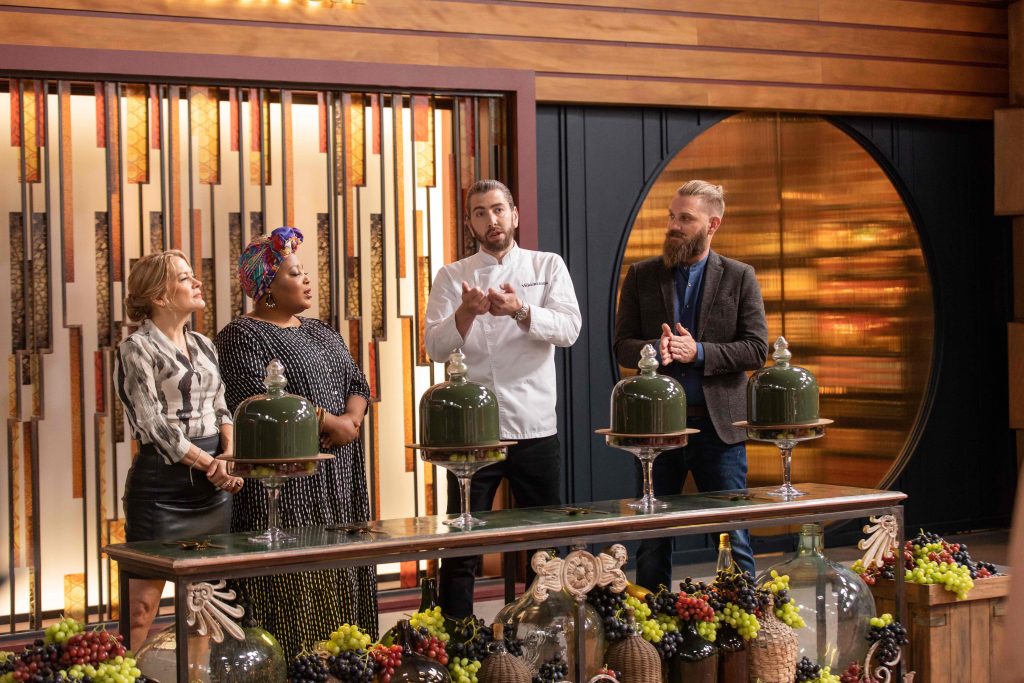 This week's guest judges are award-winning chef Kayla-Ann Osborn; chef Michael Cooke of Camphors restaurant; Siphokazi Mdlankomo, who has flourished in the culinary world since her time on MasterChef SA season 3; and award-winning chef and owner of Wolfgat restaurant, Kobus van der Merwe.
As we gear up for a week that's not to be missed, for those whose journey won't end as the winner of the coveted title, it's important to remember the words of guest judge Mlambo in episode 16: "Don't think of it as your journey ending – it's just the beginning. Keep cooking with love, keep having the passion, and the world's your oyster."
To quote judge Justine speaking to Sli upon his elimination after last week's canape challenge: "You came in doing the most basic things, and you're going out doing the most glorious things. So, I'm not worried about you, I'm just very, very proud of you."
Watching 20 of South Africa's best amateur chefs become even better with each challenge has been a pleasure for viewers,  and now that we're nearing the end, the question is: Who will be this season's MasterChef?
Tune in to MasterChef South Africa on M-Net (DStv Channel 101) tonight at 6 pm and don't miss the finale tomorrow Thursday 31 March (6 pm-7.30 pm). If you have missed this week's episodes note that MasterChef South Africa season 4 is available on Catch Up.
For more exciting videos and news go to the official MasterChef South Africa page . Be part of the conversation #MasterChefSA and follow MasterChef South Africa  on Twitter @MasterChef_SA, Instagram masterchef_sa or MasterChefSA's Facebook page @MasterChefSA.
ALSO SEE: