Celebrate World Chocolate Day this 7 July with pure indulgent recipes made from the world's beloved beans, chocolate and coffee. While coffee may be the nectar of the gods, chocolate is nature's love letter to mankind.
"Coffee and chocolate have been paired together for years, with different chocolates complementing different coffee tastes," explains Matthew Dees, senior brand manager for Jacobs Coffee. "And it is not only the pairing of chocolate while drinking coffee that sees these two flavours working together, but also when they are used in different culinary approaches to bring out various flavours in both food and drink."
If you're a chocolate lover and a coffee enthusiast, these recipes are perfect for you! The sweetness from chocolate infused with coffee's bitter notes creates a delicious blend that is so versatile, it is used in a variety of cooking methods.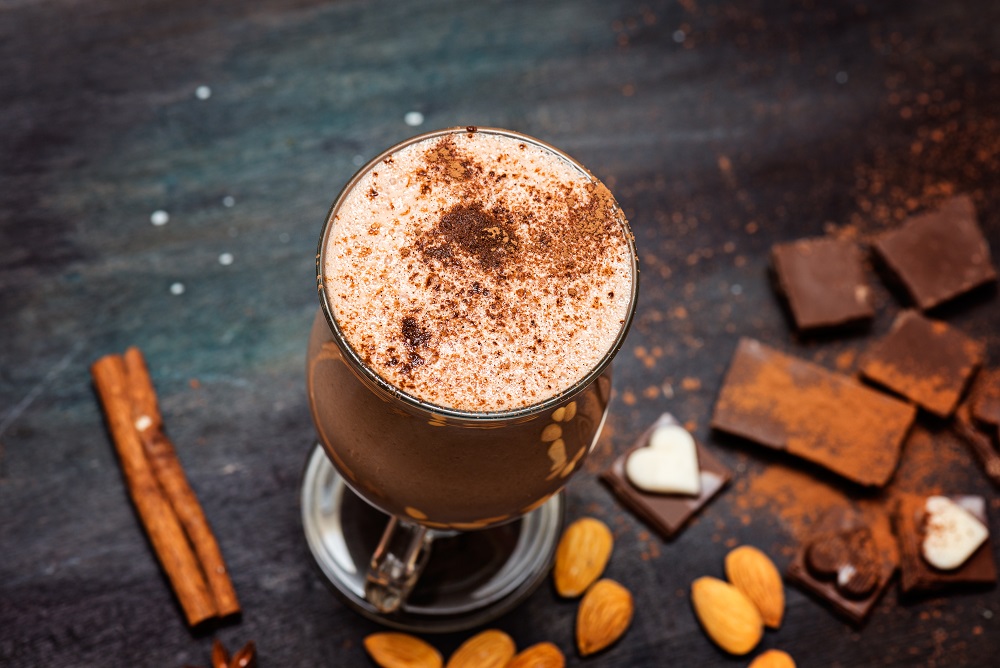 Pure Indulgence Chocolate Latté
Instant coffee is no longer seen as the downgrade to a freshly brewed cuppa. But over the past few years has become somewhat of the perfect cup of coffee. We appreciate and welcome this change in perspective. This allows us to take full advantage of the benefit of having a good cup of coffee enjoyed at home, anytime.
For the perfect balance of bitter-sweetness in the comfort of your home this winter, try this Pure Indulgence Chocolate Latté recipe.
INGREDIENTS
4 cups of brewed Douwe Egberts Pure Indulgence coffee
2 tablespoons of chocolate syrup
1 cup of your favourite milk
2 tablespoons of sugar
1 teaspoon vanilla extract
Whipped cream
METHOD
MIX 4 cups of brewed Douwe Egberts Pure Indulgence coffee with the milk and chocolate syrup in a medium saucepan over low-medium heat.
ADD the sugar and vanilla essence.
STIR often for 5 minutes or until thoroughly heated.
POUR the coffee into cups and top with whipped cream.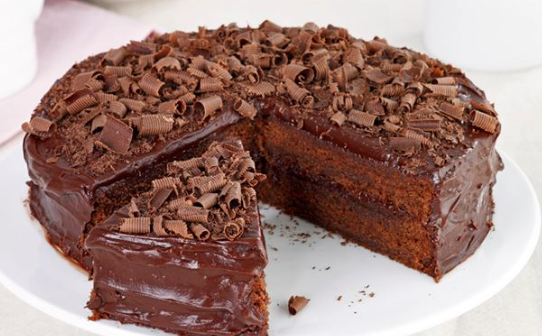 Chocolate Cake with Espresso
Using coffee in chocolate cake mixtures deepens the chocolate flavour, and ensures an overall richer and more decadent experience. Try this Chocolate Cake with Espresso recipe to celebrate World Chocolate Day.
INGREDIENTS
100g soft butter, plus more for the cake tins
275g of sugar
2 large eggs
200g of flour
75g of cocoa powder
2 teaspoons of baking powder
125ml of brewed, cooled Jacobs Freeze Dried Instant coffee
125ml of milk
Vanilla Extract
You will need: two 20cm springform cake tins
For the buttercream
125g of cold butter, diced
25g of cocoa powder
125g powdered sugar
2-3 tablespoon milk
Good quality dark chocolate for garnishing
METHOD
PREHEAT the oven to 180° C. Grease the cake tins and cover the bottom with baking paper. Beat the butter and sugar with a whisk until frothy.
ADD the eggs, one at a time, mixing each egg thoroughly before adding the next one. Sift the flour, cocoa powder and baking powder into a second bowl. Stir in the cooled coffee, milk and vanilla essence in a third bowl.
WHILE stirring, add the flour and the coffee mixture to the butter-egg mixture and mix everything into a smooth dough. Fill the dough into the two cake tins.
BAKE the cakes at 180°C in the oven until golden brown, approximately 30-35 minutes. The cakes are ready when they spring back to light finger pressure and no more dough sticks to a stick, when placed into the cake. Remove from the oven, allow to cool in the cake tins for a few minutes, then remove and allow to cool on cooling trays. For the buttercream, melt the butter in a saucepan over low heat. Add the cocoa powder and simmer for 1-2 minutes stirring, then remove from heat and let cool slightly.
ADD the powdered sugar to the cocoa butter and mix thoroughly. Stir in the milk one tablespoon at a time until a smooth, shiny mass has formed, allow to cool (it will thicken). Spread half of the buttercream onto one of the cakes. Put the other cake on top and spread the rest of the cream onto the second cake. Finally, use a peeler or grater to remove pieces from the chocolate. Garnish the cake with the chocolate shavings.
Store: This cake will remain fresh for 4-5 days, if stored correctly in an airtight container, in a cool, dry place.
© DORLING KINDERSLEY PUBLISHING COMPANY GMBH, MUNICH, MAY 2015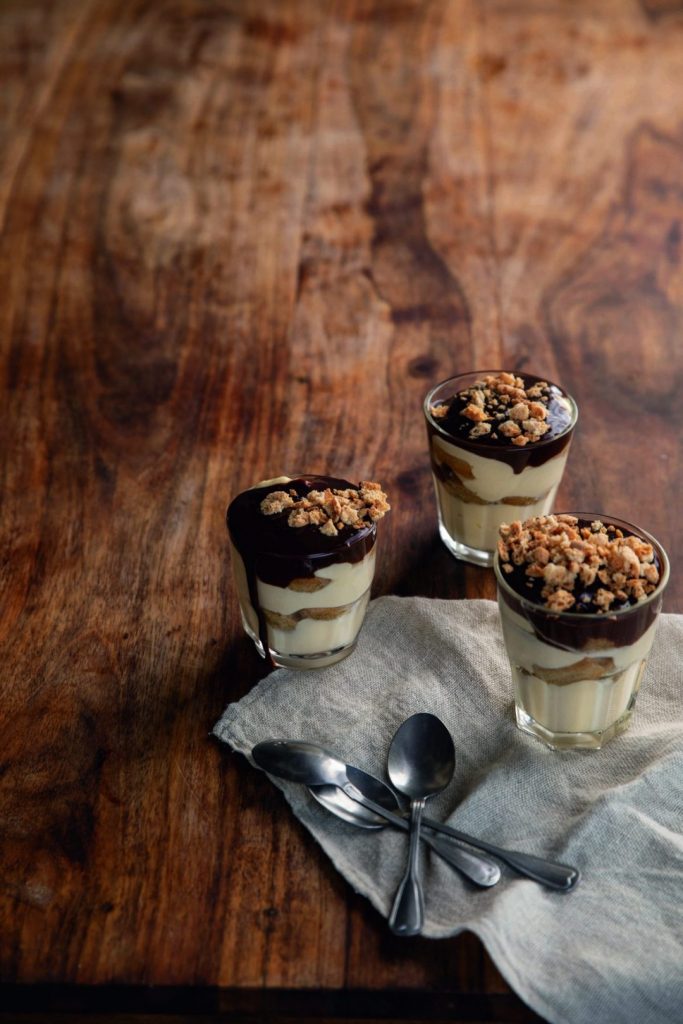 Amaretto & chocolate tiramisu
Perhaps your World Chocolate Day tastes like tiramisu? We have the perfect chocolate tiramisu recipe, which includes amaretti biscuits.
MAKES 6
INGREDIENTS
4 eggs, separated
6 tbsp sugar
500 g mascarpone (at room temp)
1 cup strong black coffee
1⁄2 cup Marsala wine
12 finger biscuits
1 cup cream
1⁄2 tsp vanilla essence
1⁄4 tsp salt
350 g dark chocolate, finely chopped
1 cup crushed amaretti biscuits, to serve
METHOD
WHIP egg yolks and 5 tbsp of sugar until thick. Gradually add mascarpone and mix until combined.
IN a separate bowl, whip egg whites with the remaining sugar until soft-peak stage. Fold into mascarpone mixture.
MIX the coffee and Marsala together. Dip in the biscuits, then set aside.
PLACE a spoonful of the mascarpone mixture in each serving glass, followed by a layer of biscuits. Continue until there are three layers, finishing with the mascarpone mixture on top. Place in the fridge.
FOR the ganache, heat the cream with vanilla essence and salt in a saucepan. Add the chocolate and let it melt. Whisk until smooth and allow to cool slightly.
SPOON on top of each tiramisu and set in the fridge for 10 minutes.
ALSO SEE: 9 of the best best winter puddings to dig into