The ultimate in luxury is most probably your own signature set of dinnerware, personalised to your specifications, whether they be your favourite colours or a design featuring your family crest. Leading studio, Mervyn Gers Ceramics, has announced that they have added this bespoke design service to their repertoire for discerning interior design enthusiasts and trendsetters.
Says Mervyn Gers, owner and creator of the brand: "Individualism has become more accentuated during the past two years, as has the use of colour to lift our moods and increase our dopamine levels. We've seen people expressing themselves more in the way they live, dress and decorate their homes. There has also been a move towards nature and the colour green. Studies have found that even a green view from your window during the pandemic was linked to reduced symptoms of depression and anxiety. Another trend is vegetable gardens in home spaces as they offer recreational, health, economic and environmental benefits. We want to be part of this movement of self-expression!"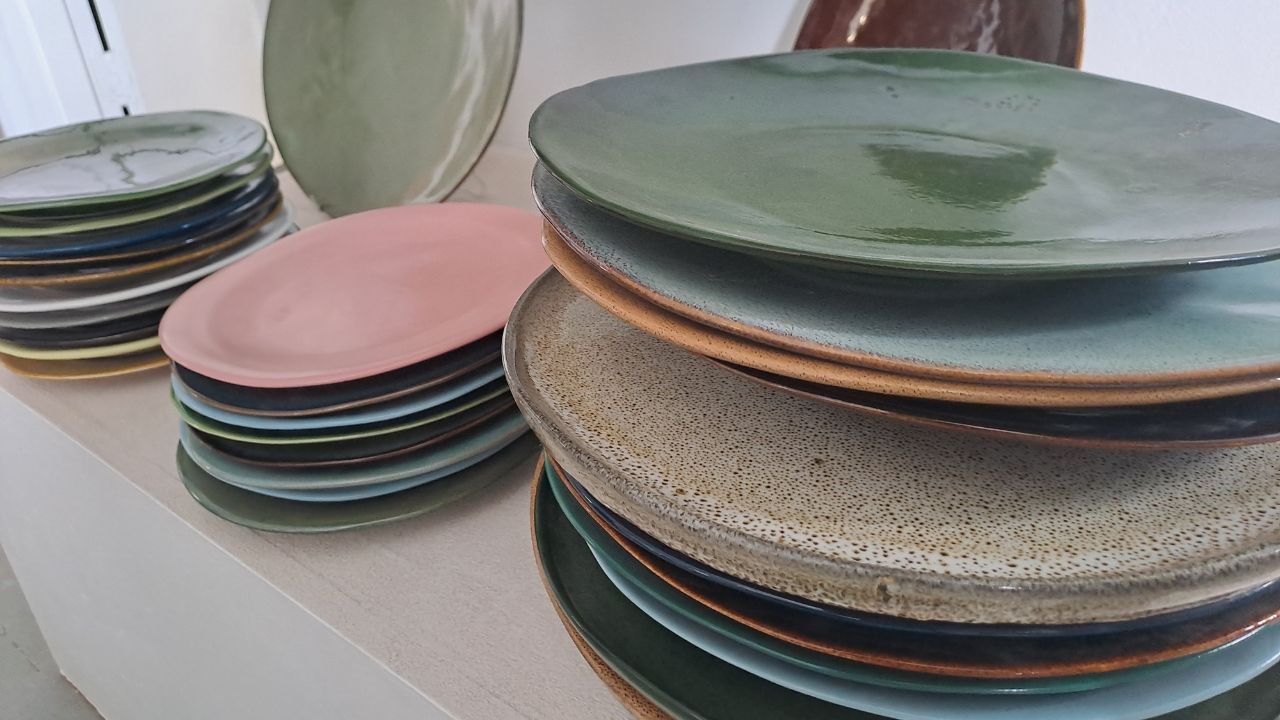 Over the years, Mervyn Gers Ceramics has made bespoke ceramics and dinnerware for established wine and game farms, hotels and restaurants including Beau Constantia, Boschendal, Chef's Table, Chefs Warehouse, De Grendel, Garonga Safari Company, Klein Jan, La Colombe, Londolozi Game Reserve, Marble, Mwiba Lodge, Otjiwa Safari Lodge, Schoon, Singita, Springfontein Wine Estate, Taj, Tasha's, Tintswalo Atlantic, Vergelegen, Wilderness Safaris, Xanadu Zanzibar, and more.
Gers adds that the service includes a 90-minute consultation to discuss requirements.
"We offer a service whereby a member of our team will spend time with the client to decide on their range of dinnerware. Personalised dinnerware of a specific design featuring family crests, names or facts of historical value, will include a product development fee."
He is excited by the new offering. "Our service is aimed at those shying away from the world of mass production, those who want to make their own mark on their interior and lifestyle. Custom production not only guarantees individuality, but also creates much needed jobs," Gers concludes.
All products are fully functional for daily use, food safe as well as dishwasher and microwave safe. As with all truly handmade ceramics, slight variations in colour and size may occur, which adds an interesting dimension to the glazes.
ALSO SEE: Le Creuset introduces the Cayenne Collection in fiery red
Issued by Purple Pine