Planning a trip to Soweto, the renowned township in Johannesburg? Remember to include traditional cuisine on your experience list. While many don't associate Soweto with its cuisine, some hidden culinary gems await your discovery. Explore these 5 must-try foods in Soweto.
1. Mogodu (Tripe) at Sakhumzi
Mogodu or tripe is a traditional African delicacy rich in flavours and a favourite among many. And when in Soweto, the best place to savour this dish is undoubtedly Sakhumzi.
The restaurant stands on the renowned Vilakazi Street in Orlando West, sharing the street with Mandela's house. This street bursts with heritage, entertainment, and fun. Numerous restaurants offer traditional food varieties, delighting both the eyes and the palate. If you want to explore places to eat in shopping locations, check out the top malls in Johannesburg.
---
ALSO SEE: Easy Mogodu Recipe | Tripe
---
2. Ujeqe (Steamed Bread)
Ujeqe, also called steamed bread, represents another genuine African delicacy you must try. This soft, fluffy bread complements stews and gravies, serving as a staple in numerous African dishes.
Although you can find Ujeqe in various eateries in Soweto, having it at Sakhumzi is an experience in itself. Imagine sitting outdoors on picnic benches, enjoying a buffet of beef stew over rice with a tomato onion sauce, roasted veggies, multiple kinds of pap, beets, and of course, the star of the meal, steamed bread. The ambience, combined with the rich flavours of the food, is something you'll cherish forever.
---
ALSO SEE: Steamed Bread Recipe | Dombolo
---
3. Traditional African Stews at Wandie's Place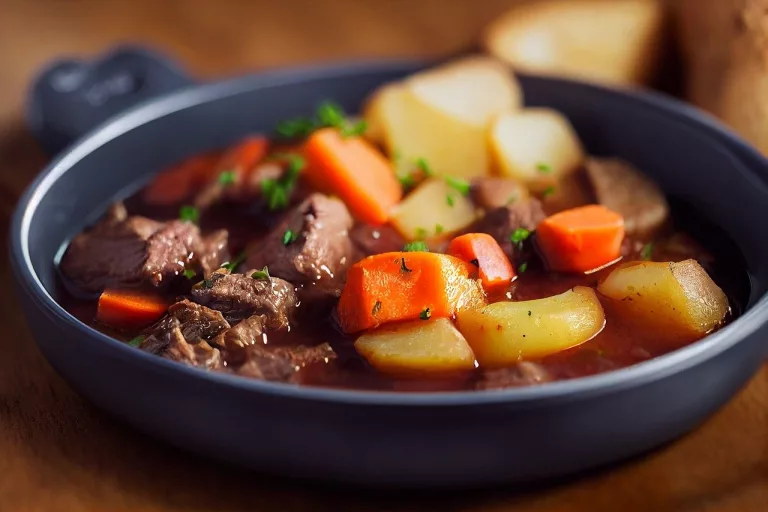 Nestled in the heart of Soweto is Wandie's Place, a restaurant that started as an illegal shebeen. Post-Apartheid, as tourism blossomed in Soweto, Wandie transformed this once-hidden gem into a haven for tourists and locals alike.
Wandie's boasts of a lavish buffet that features a medley of traditional dishes. From "gnush" (mashed beans), Pap and beef stew to Marog (African spinach cooked with potato), there's something for every palate. Don't forget the steamed fresh bread, fresh salads, and a tempting array of desserts.
4. Soweto-style Kotas at Ntsitsi's Fun Food
Just 20 minutes from Soweto, in the Diepkloof neighbourhood, Ntsitsi's Fun Food stands as a street stall winning the hearts (and stomachs) of both locals and tourists.
A Kota, or as some affectionately name it, a township burger, represents Soweto's take on the bunny chow. Picture a quarter loaf of bread, hollowed out and packed with potato fries, Russian sausages, cold meat, cheese, mango atchar, sauces, and numerous other fillings. Ntsitsi's offers over 50 Kota variations, making every bite an adventure.
5. Umleqwa
To those unfamiliar, Umleqwa isn't just any chicken dish. Generations have handed down this recipe, encapsulating memories, traditions, and the essence of South African culture. Chefs steam free-range chicken to perfection, delivering tender, juicy meat rich in flavors. When served with mealie pap, a maize porridge, it provides a comforting, soulful meal.
Umleqwa, the menu boasts other township delicacies like ting (fermented sorghum) and myriad stews that promise a gastronomic adventure.
ALSO SEE: From Mopani Worms to Magege: 6 Must-try foods in Limpopo
Words and images by Getaway.