On Thursday 2 March 2023, we were invited to attend the Homegrown Tastes South Africa season 2 launch at The Cooking Kitchen in Johannesburg.
View this post on Instagram
In the show, celebrity Chef Lorna Maseko will be cooking alongside celebrities and exploring their home towns. Some of the celebrities to look out for are former Miss SA Shudufhadzo Musida, TV personality Anton Jefta, Comedian Mpho Popps, and many more others.
Each celebrity will be cooking dishes that are inspired by their local cuisine.
---
READ MORE: Lorna Maseko gives us the scoop on her new show, Homegrown Tastes South Africa
---
Upon arrival we were treated to welcome drinks and canapés. The setting was true to the show and incorporated a variety of ingredients that are found in different parts of South Africa –  from mopane worms to mangoes and gooseberries.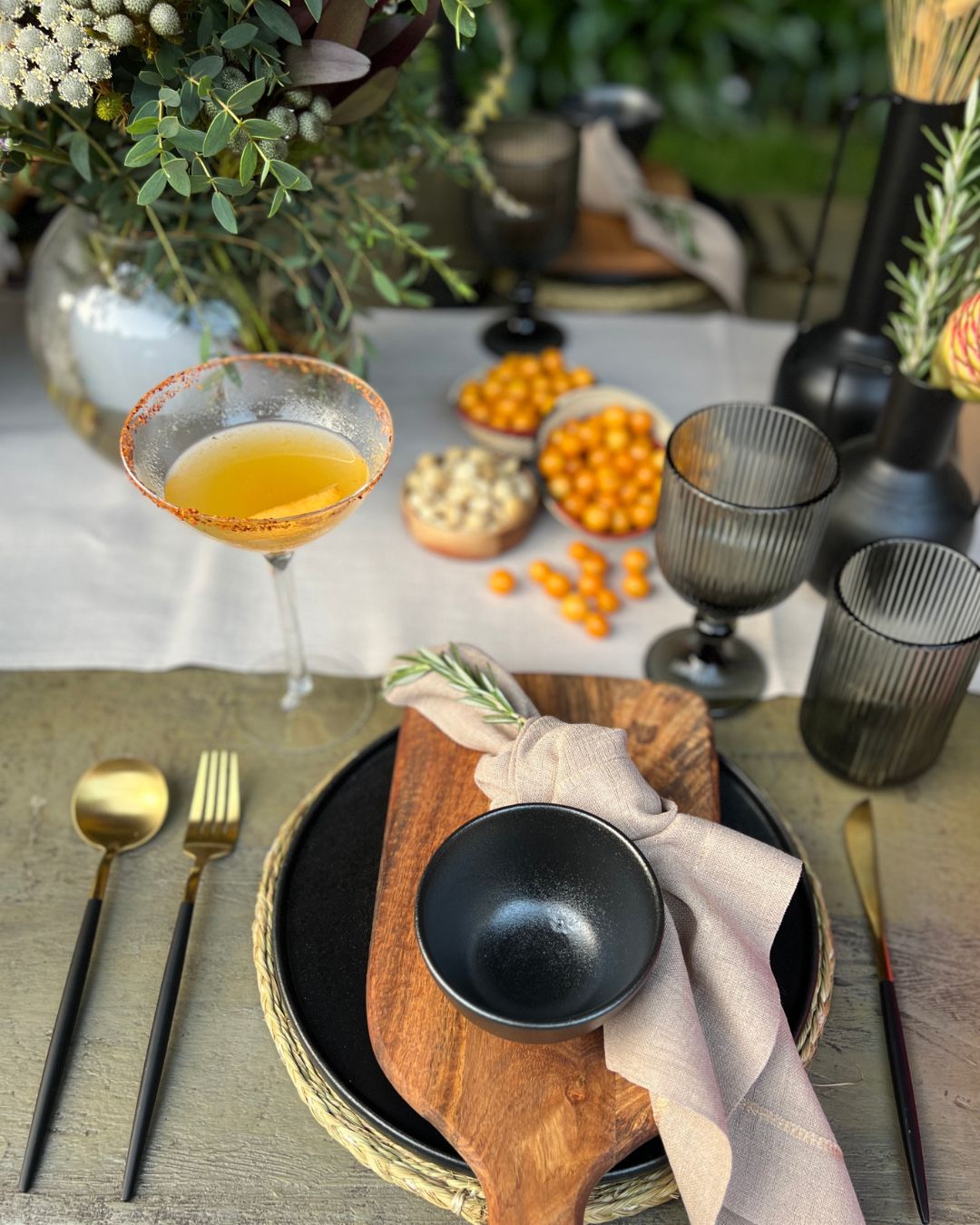 After a warm welcome from the BBC Lifestyle team and Chef Lorna Maseko, the masterclass began.
The recipes we made during the masterclass were all featured in various episodes of the new season. We started by making a Hard Body Chicken Pot Pie, which you can find in episode 9. The pie was so rich in flavour making it the perfect dish to eat and keep warm on a cold evening.
After the pie, we made the Peach Mapper Margarita that's featured in episode 3. This was a different and delicious twist to a typical margarita. It had both sweet and spicy elements – ideal to serve as a welcome drink when hosting.
Once the pies were cooked, we sat around a long dining table and feasted on our homegrown pies paired with a side garden salad.
The event was also attended by some well-known faces and foodies such as Palesa also known as Plated By Palesa, Famous food TikToker Malumfoodie, Thulane "Toolz" Hadebe and more.
Upon leaving, we were gifted with a dessert that is featured in episode 5 of the show: The Dulce de leech Moping Honeycomb cake. It was so moist and flavourful and offered a unique twist on how to prepare or serve mopane worms.
Be on the lookout for the show and have fun learning more about what South Africa has to offer from a food, landscape and cultural perspective. The show premieres on Wednesday the 8th of March 2023 on DStv Channel 174 (BBC Lifestyle).
READ MORE: 5 Minutes with Lorna Maseko