Relaxed, discrete, unpretentious. This is how you can explain the appearance of Hope Distillery's StrangeLove Cocktail Lounge in Salt River – the building across the way is derelict and for sale. But, ascend the staircase and that grimy look has given way to a sophisticated and beautifully designed space – as if punk has grown up.
Every now and then, an establishment like Strange Love opening up reminds us that the Salt River/ Woodstock has been one of the mother city's emerging neighbourhoods, and is on the fast track to being the trendsetter.
Hope Distillery, founded in 2014 by co-founders Leigh Lisk and Lucy Beard – both of whom left corporate law careers in London to follow their hearts (and palates) back to Cape Town – was the Mother City's first licenced small-batch distillery.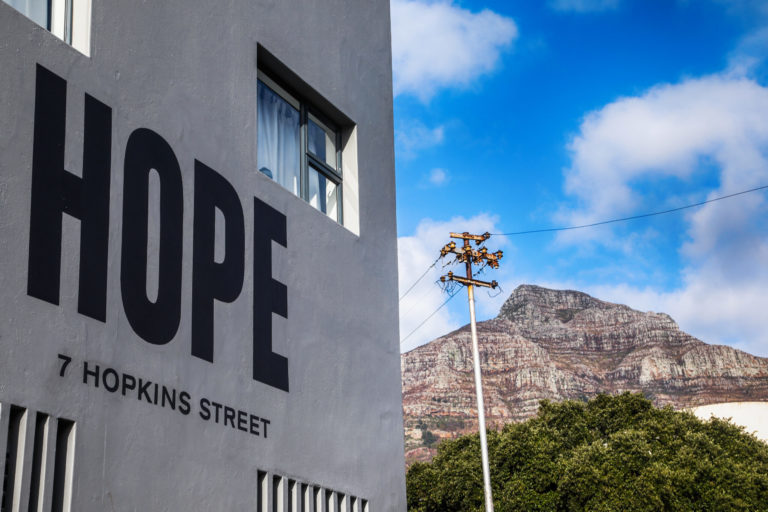 Located in the mezzanine-level tasting room, the tasteful decor of dark hues, greenery, and wooden finishings create an elegant space that either looks over the distillery or opens up onto the large protected balcony creating the perfect ambience to enjoy something classy.
Strange Love is more than looks; however it's also about taste and experience. The resident mixologist has carefully curated his cocktails, pairing them with meals from the StrangeLove à la carte snack menu. Cocktail-and-mini-food menu, served in three courses: aperitifs, mains and digestifs.
Pairings include the Sbagliato, house Campari-style liquor, vermouth and prosecco, and a taralli cracker – an Italian-style cracker infused with fennel to compliment the cocktail perfectly. It's also dangerous that it's so delectable.
The red snapper is a play on a bloody mary, using their vodka, spice and tomato juice. It's almost unexpected as the crystal clear cocktail sneaks up on you. The tomato juice pulp is repurposed as a salsa for the pairing.
My finale was their Gin Alexander. Using Hope's London dry gin with white cacao and nutmeg scrumptiously paired with nutmeg cacao. The digestif capped off the evening perfectly, or set the bar for round two – there's still more on the menu to try.
From gin, Rhum, and agave to vodka and everything in between, StrangeLove is not only worth a shot, but it's also worth multiple. If you're keen to take something of the experience home with you, Hope Distillery also recently added a new on-site shop selling bottles of their spirits and branded merchandise.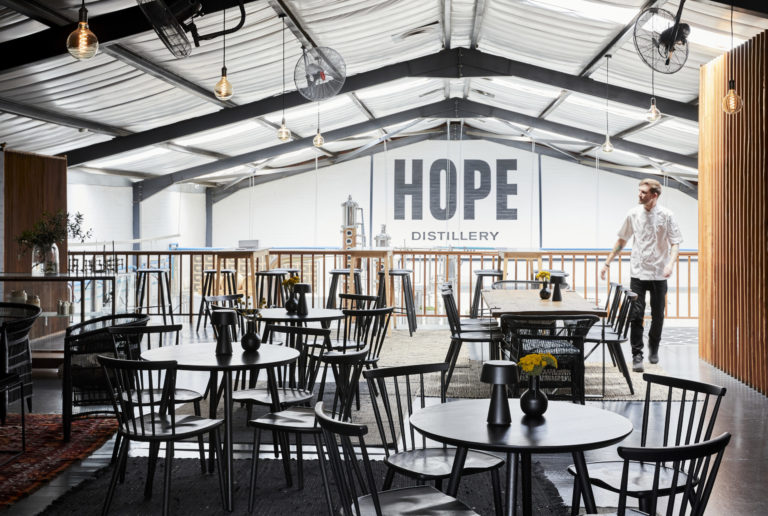 Seating is limited to 30 a night; walk-ins will be accommodated if space is available, but bookings are highly recommended.
Details: 
Address: 7 Hopkins Street, Salt River, Cape Town
Hours: Thursday and Friday: 5pm – 10.30pm
Contact: 021 447 1950 | [email protected]
Website: hopedistillery.co.za
ALSO SEE: StrangeLove Cocktail Lounge is ready to shake and stir at Hope Distillery
StrangeLove Cocktail Lounge is ready to shake and stir at Hope Distillery
Written by David Henning for Getaway.
Feature image: Alix Rose Cowie