The Poké Co's new store is now open in Stellenbosch, and it's their 5th opening in 4 years 
In May, the Poké Co Stellenbosch opened on 27 Plein Street. Poké is all the flavours we love in sushi, rediscovered in a unique, spontaneous, and convenient way. And now health-conscious lovers of fresh, uncomplicated, honest food in Stellenbosch can enjoy this fast, casual-dining experience.
Besides the core offering of poké bowls, the menu also includes smoothie bowls, healthy-breakfasts, poké burritos (burritos, but think sushi), homemade cold-pressed juices, hot beverages, and premium coffee, all complemented by a design-driven space and curated music that allows the customer to escape their busy day, even for a brief moment.
Co-founder Andrew Flanagan was born into a family with deep roots in Cape Town's fishing industry. At 30 he realised that poké was what the Cape seafood scene was missing. He was right – what started out in a tiny Woodstock kitchen has grown to four busy Poké Co shops and the Stellenbosch store makes five.
"We started at the end of 2017 with two staff members and have grown to a team of 30," says Flanagan. "In 2019 we were serving 2 500 Poke Bowls per month, and we have seen this number grow to over 15 000 per month. Revenue has grown by more than 300%."
Fishing for compliments
So, what is Poké Co's secret? "Consumers are becoming more nutrition aware and are looking for new healthy and exciting offerings. We deliver food as nature has provided, with minimal intervention and maximum care in a fun and authentic way," Flanagan offers. "As the brand grows, word of mouth has spread and because we're providing what people are looking for, our popularity has soared."
The menu is simple but caters for vegan, meat, and sushi lovers. The most popular dish on the menu is The Leeward, a poké bowl with salmon, cucumber, edamame beans, pickled beetroot, avo, toasted coco flakes and the delicious House Ponzu & Creamy Togarashi dressings. Feel like something unique? With their Build-Your-Own-Bowl concept, the combinations are endless in your pursuit to find your perfect fix.
Good values
The Poké Co has a simple vision: to do good. Flanagan explains: "Our fish is line-caught in Cape waters and supports the livelihood of many local fishermen. Our vegetables are sourced locally from a local supplier. It is all sustainable and we can trace every ingredient to its source, be it the ground it was grown on or the sea it was caught in."
Many of those in this young and energetic team have been with the business since its inception and have benefitted from the staff training programme. "We have invested in our team, and all of the current managers and supervisors have been upskilled in-house to be in the managerial positions they are in today," says Flanagan.
Customer service and convenience is another of the brand's values, and the Poké Co's handy loyalty app allows customers to order ahead for either delivery or pick-up and earn loyalty points at the same time. It's available on both Android and Apple.
Why Poké Co in Stellenbosch?
"It was an easy decision to open our fifth store in Stellenbosch. There's a growing emphasis here on living a healthy, active lifestyle," says Flanagan. "We seek to become a platform that can empower people to make healthier decisions by turning salads into a lifestyle. I'm really excited to serve the Stellies community with a new eating experience that I know they're going to love."
The phenomenal growth Poké Co has enjoyed over four years has been a roller-coaster ride, Flanagan adds. "It's been a steep learning curve with countless obstacles and challenges but, importantly, we've had a lot of fun at the same time. I'm incredibly proud that we are opening our fifth store in Stellies. It's remarkable to think this all started in the back of my wife's jewellery studio in 2017."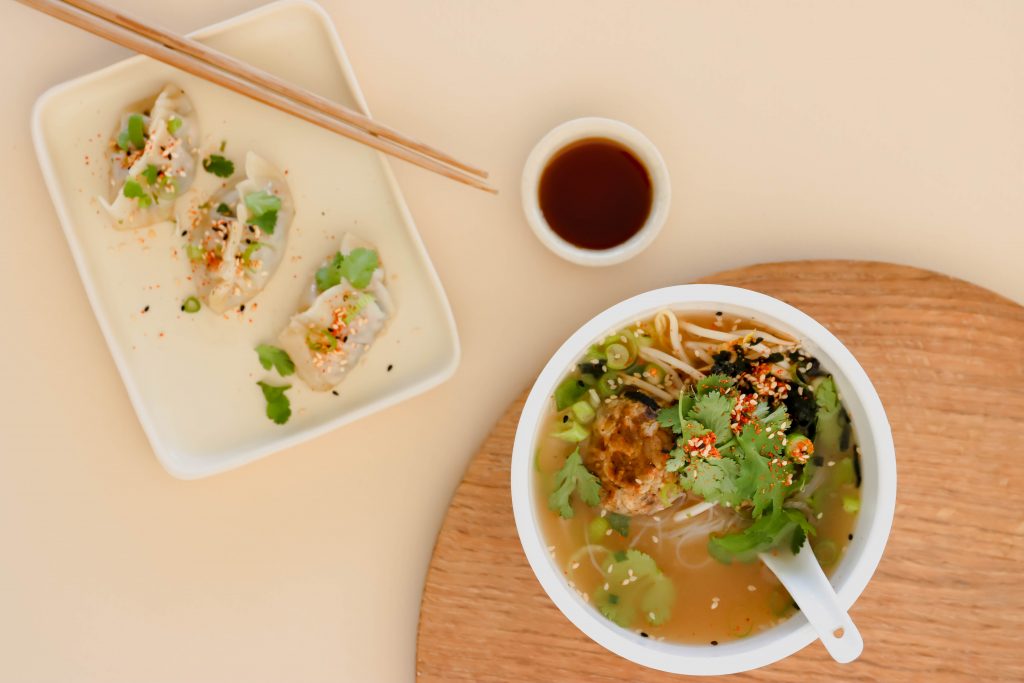 Visit their stellenbosch store to get a taste of what they have to offer!
Instagram: pokeco_ct
Facebook: pokecoct
Website: www.pokecoct.com
ALSO SEE:
ALSO SEE: