After five entertaining yet grueling weeks and with an initial 20 contestants battling it out in the most famous kitchen on TV, the winner of
MasterChef SA
season 4 has finally been crowned: 34-year-old Cape Town entrepreneur
Shawn Godfrey
.
View this post on Instagram
In addition to walking away with the coveted title of MasterChef, he bags a whopping R1-million cash prize. About his incredible win, the focused and driven family man says: "If I can just hand this over to my kids: be passionate about something, put everything in that you can, and focus – keep learning, keep getting up and keep going – you will get there."
Coming in at a close second was Andriette De la Harpe, also from Cape Town, whose journey has been inspiring, to say the least. "I would have never imagined being here today. So, for me to be here, gosh, that's cool. And yes, I deserve to be here. I am so proud of myself for fighting and staying in [the competition]. I'm so proud that I never gave up."
Andriette had beaten out second runner-up Tarryn De Kock, a senior researcher from Cape Town, for a place in the final challenge against Shawn. After spending a day with the celebrated chef Kobus van der Merwe at his award-winning Wolfgat restaurant in Paternoster, the women had to recreate the "deceptively simple" (as Chef Kobus described it) meal he had made for them in his kitchen: masala mussels. Although eliminated after that challenge, Tarryn said she had grown in leaps and bounds since being on MasterChef SA. "The person that walked into the MasterChef kitchen on that first day was not as self-assured as I am now. I've never been more confident in my ability, and I have never trusted myself as much as I have learned to trust myself coming here," she said.
If you decide to visit Wolfgat in the near future, make sure to check out all the other top restaurants in Paternoster.
In the final cookoff, judges Gregory Czarnecki, Zola Nene and Justine Drake and guest judge van der Merwe, asked Shawn and Andriette to put themselves on the plate. As Gregory said: "We want you to create a main and a dessert that will showcase your evolution from home cook to MasterChef."
Both finalists' meals were inspired by a love not only of cooking, but of their families. For Shawn, it was pork tenderloin and quail eggs (accompanied by crackling crumb, smoked apple puree, bacon, charred leek and crème fraiche sauce) and for dessert, malva pudding (with speculaas branches and lime zest). Andriette made a butternut steak (accompanied by asparagus, red pepper sauce, ricotta and smoked chimichurri) and dessert was custard cake with lemon curd and meringue shards (accompanied by peppermint cream, fennel flowers and raspberries).
As Justine said before the winner was announced: "They have put their lives, their hearts, their souls into this journey." And when it was time to make the final, very difficult decision, Zola noted that "it was a very close race – it would be disheartening if they were worlds apart", speaking volumes about the amount of growth both contestants had made in their journey to the final.
Reflecting on her experience as judge on Masterchef SA season 4, Justine says: "A show of this size is really a group effort and being part of that effort was an honour and a delight! I loved watching the contestants grow, not just in terms of culinary skills but also their personal growth… I especially loved the focus on South Africa's culinary heritage– it taught me many things I didn't know and reignited my pride in our unique and fascinating cultural offering."
Judge Zola echoes this sentiment: "It's been a privilege watching the contestants grow and become better cooks. It has been an absolute pleasure to be part of such a proudly South African production that is filled with positivity." Her words for Shawn? "I look forward to seeing what the future has in store for him. May he continue to grow in knowledge and use his passion to showcase SA food to the world." Justine also has praise for Shawn, saying: "He worked so incredibly hard, constantly bettering himself, forever reading and learning, staying calm and never giving in. He's a worthy winner and a lovely human to boot!"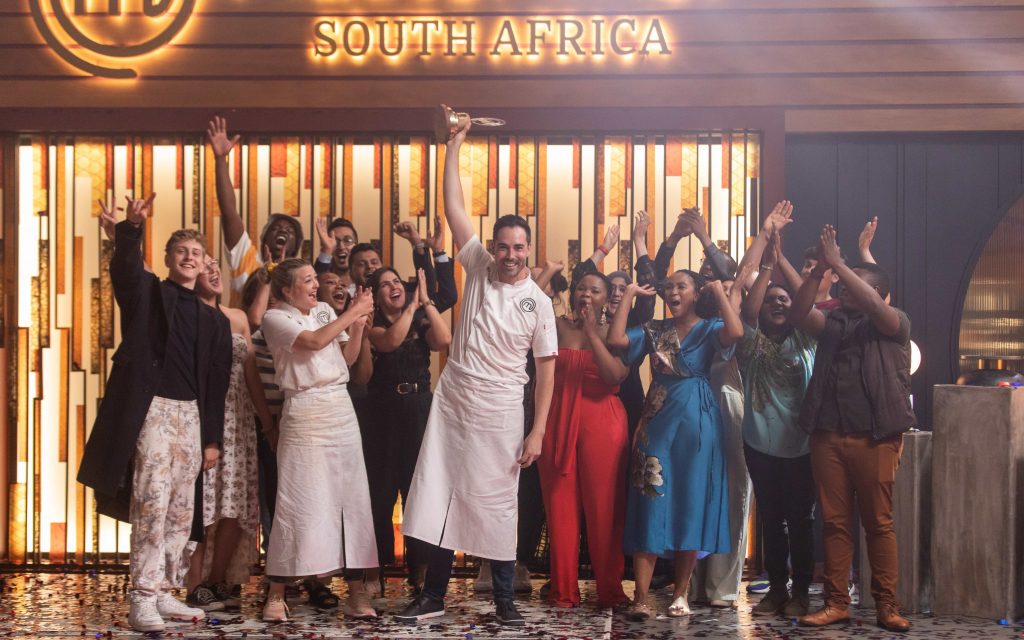 The best parting words come from Shawn himself, who said upon being crowned MasterChef SA season 4 winner: "There's a few fundamentals that you can take out of the MasterChef kitchen: just stick to your guns, keep persevering and keep recovering. You may hit the bottom, but you can keep going back up."
All episodes of
MasterChef SA
season 4 are available on DStv Catch Up.
ALSO SEE: