Take a journey with us as we dive into the wonderful fairytale world that is High Tea at the Cellars Hohenort.
The Cellars  Hohenort is a magnificent Cape Town located hotel tucked away in the heart of Constantia. Nestled between rolling hills and a forest of trees, its white walls stand tall and bold against the green of the landscape.
Having garnered a number of prestigious awards over the years for food, experience and excellence, The Cellars-Hohenort has long been a place for locals and tourists to indulge in the luxury of fine dining, breath-taking views and quality living. As well as hotel service, Cellars-Hohenort offers numerous activities for day visitors, such as spa treatments, corporate events and what we are most interested in; a High Tea.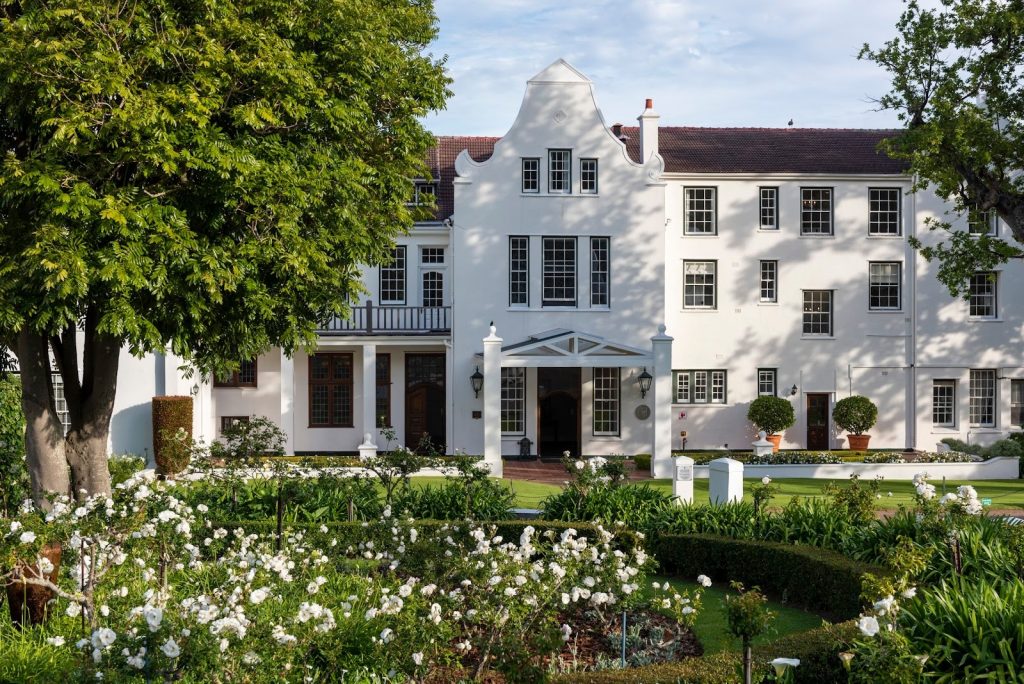 Ready for the experience
Our team donned our favourite heels and summer dresses and readied ourselves for an afternoon of treats, we were seated by one of their large windows with a spectacular view of Table Mountain. The Cellars-Hohenort lends itself to being suitable for visits all year round. The dining hall creates a cosy atmosphere where you can enjoy the view and stay warm in the dark wintry months, or you can opt to bask in the glow of the summer sun while picnicking on their lush green lawn. Either way, the scenery is always stunning and the atmosphere is calming.
What you're in for
The High Tea menu is inclusive and changes with the seasons. Guests are allowed to pick from a classic, gluten-free or vegetarian menu, or scale up their experience with two alternative packages:
Classic High Tea – R295 per person
Royal High Tea  – R385 per person (includes a glass of Villiera Brut)
Musgrave Gin High Tea  – R425 per person (includes a Musgrave Perfect Serve Cocktail)
See the full menu for all High Tea treats and sweets included in the offer here.
View this post on Instagram
What we loved about this high tea
Soothed souls: We were able to sample two different teas from their extensive Dilmah Ceylon tea range. We were given an entire pot full of soothing tea to drink throughout our meal, kept hot by a nifty tea warmer.
Easy on the eye: Our selection of treats came arranged beautifully on boards, spaced out and presented to be eaten easily with your hands or with utensils.
Tastebuds tantalised: We sampled a range of textures and flavours, from smooth to crispy and salty to cheesy.
Dessert people: We were blown away by the decadent dessert trays offering macarons, cupcakes, tortes, pavlovas and scones
A bonding moment: The whole experience was interactive and communal, as we discussed what we loved about each item and bonded over our love for food.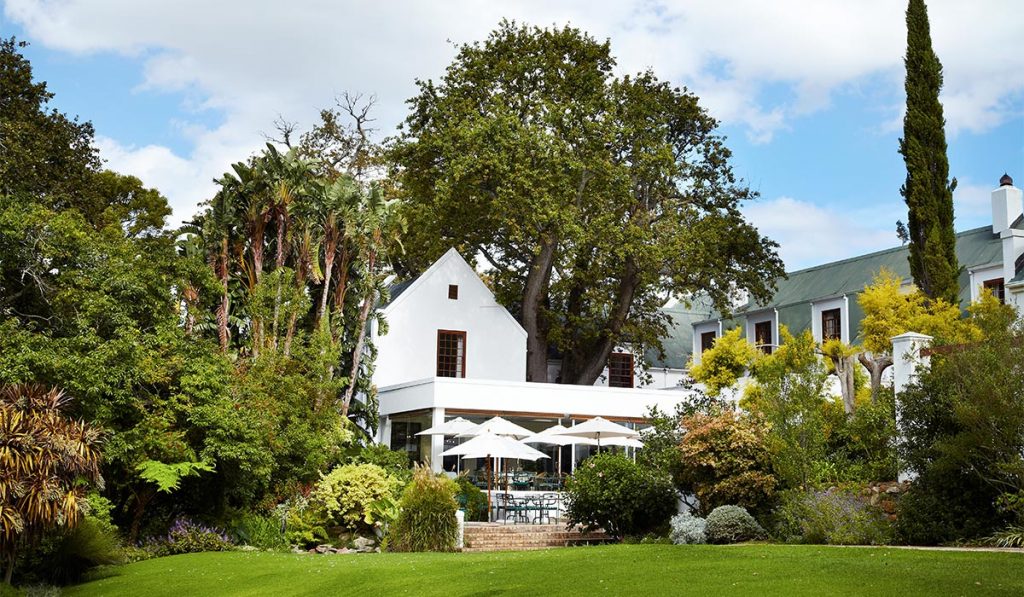 If you're looking to take a few hours to unwind and relax, or thinking of planning a fun girls' day, birthday or event with friends or colleagues, High Tea at the Cellars-Hohenort is the place to go.
Booking for the High Tea is essential, to book visit the link here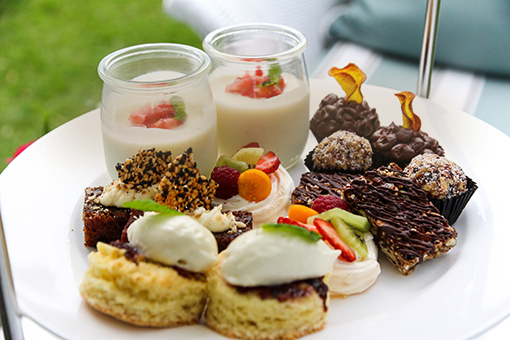 ALSO SEE: