Darren Badenhorst, Callan Austin and Shawn Godfrey will join forces with an exclusive fine dining pop-up called  The Chefs' Collective at Maker's Landing, V&A Waterfront.
3 nights only; 27, 28 and 29 April at 6:00 pm
Twenty guests per night
MCC on arrival, choice of eight courses (R995) or ten courses (R1295). Wine paring for an additional R445
Chefs: Shawn Godfrey (@theroasteddad), Darren Badenhorst (@chef_darren_badenhorst), Callan Austin (@chef_callan_austin)
Tickets available on Quicket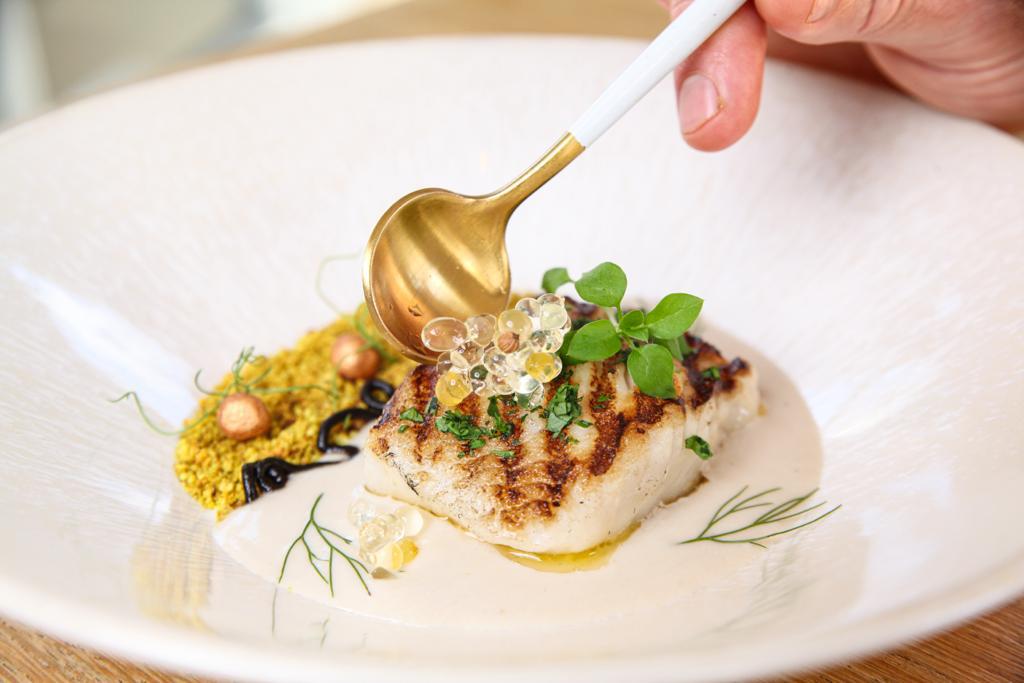 Cape Town – Darren Badenhorst, Callan Austin and Shawn Godfrey will join forces with an exclusive fine dining pop-up event on 27-29 April at Makers Landing – V&A Waterfront. The unique collaboration – named The Chefs' Collective – provides a maximum of twenty guests per evening access to the exclusive experience. What makes it so unique is that Shawn, the winner of MasterChef South Africa 2022, will serve some of his dishes seen on the show, but will also be available for the guests to ask their questions to incorporate unique stories from the MasterChef kitchen.
"Makers Landing is the home of MasterChef – it's where the show was recorded, and where the finale was broadcast on a big screen. There is therefore no better place for me to host my first event since the show, in which I will share some highlights from my MasterChef journey, give an insight into the behind the scenes of the filming as well as of course the arduous journey to the final." – Shawn Godfrey
Darren Badenhorst is a multiple award-winning chef de cuisine and restaurateur. As the brainchild and Head Chef of Le Coin Français, Le Chêne, Ōku Eatery, Tuk Tuk Microbrewery, Darren has won acclaimed awards in the EatOut Top 20 Mercedes-Benz Awards, World's 50 Best Discovery, Haute Grandeur Global Restaurant Awards, TripAdvisor Travellers' Choice Winner Worldwide, The Gourmet Guide-Plated Award for exceptional cuisine and numerous World's Best Chef Awards.
Callan Austin, Winner of the San Pellegrino Young Chef Academy award for Social Responsibility 2019/2021 in Italy, has worked in some of the best kitchens in the Western Cape, such as Le Coin Français and Chefs Warehouse at Tintswalo Atlantic.

ALSO SEE: