The Food&Home team were lucky enough to step into chef and restaurateur Reuben Riffel's home kitchen to learn more about his love for food and life when he is not whipping up dreamy recipes. Grab our Winter issue get to know him outside of the cooking sphere, and feast your eyes on images of his homely kitchen.
His salmon sashimi dish is a firm favourite of his, and as a treat to you, he shared the the recipe.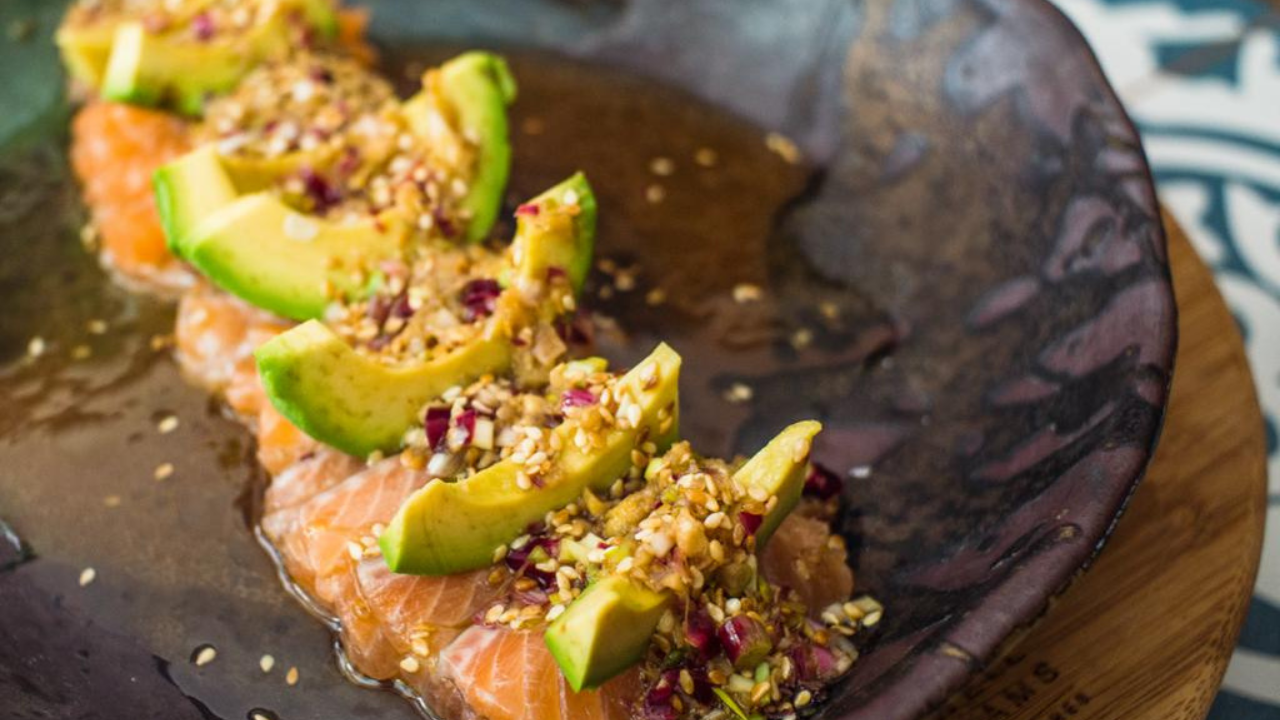 Print Recipe
Reuben Riffel's salmon sashimi, toasted sesame-ginger dressing and avo recipe
Ingredients
Fresh salmon or salmon trout (tuna also works well)

4 spring onions, chopped

1 tbsp chopped ginger

½ cup sesame seeds toasted in a dry pan

2 garlic cloves, chopped fine

1 tsp wasabi

1 tbsp honey

Juice of 1 lime or lemon

4 tbsp kikkoman ponzu

¼ cup toasted sesame oil

¼ cup extra virgin olive oil

1 avo
Instructions
1
Add together chopped garlic, spring onion, ginger, wasabi and toasted sesame seeds.
2
Heat sesame oil and olive oil until it just starts to smoke. Pour the oil over the mixture. Then add honey-ponzu, lime juice and stir through.
3
Slice the fish and arrange on a plate; serve with avocado and pour over the dressing.
ALSO SEE: Smoked salmon scrambled eggs
Feature image: Supplied