Curries are one of our go-to meals to beat the winter chill. Ranging from vegan and veggie to fish and lamb, these beautifully fragrant curries are what you need to warm up this winter season!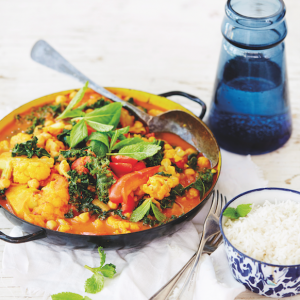 Seasonal vegetables and rich earthy spices come to life in this beautiful cauliflower, red pepper and chickpea curry.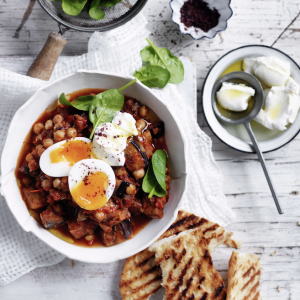 Served with some crusty bread to mop up all the delicious sauces, this easy brinjal curry is a hearty vegetarian dish full of goodness that will satisfy all your hunger cravings.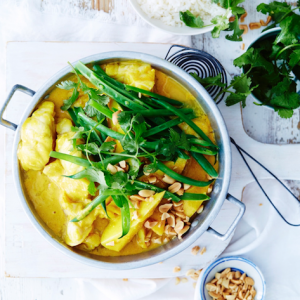 By using store-bought cook-in sauce, you can control the flavour of your fish curry in any way you please with Durban, Cape Malay or Thai influences.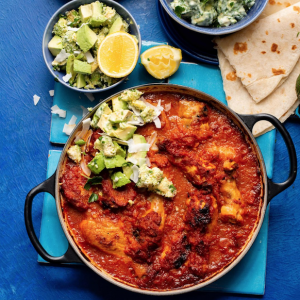 Quick and easy, flavourful and creamy, this curry is a winner!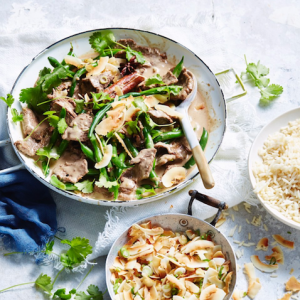 This fragrant beef curry is a soul-warming meal fit for chilly winter evenings.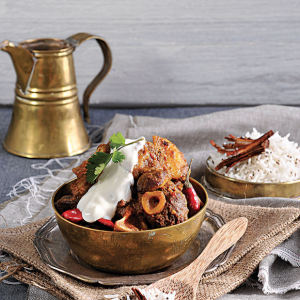 Jam-packed full of aromatic flavours, this melt-in-your-mouth mutton curry will have you grinning from ear to ear!
Made one of these fragrant curries? Tag us @foodandhomesa #cookingwithFH on Instagram
ALSO SEE: Cumin and potato naan
ALSO SEE: Tandoori chicken with roti and raita