Indulge in the irresistible sweetness of homemade butter icing with this effortless recipe. In just a few simple steps, you'll create a velvety smooth and lusciously creamy topping that perfectly complements any cake or cupcake. Let's get baking!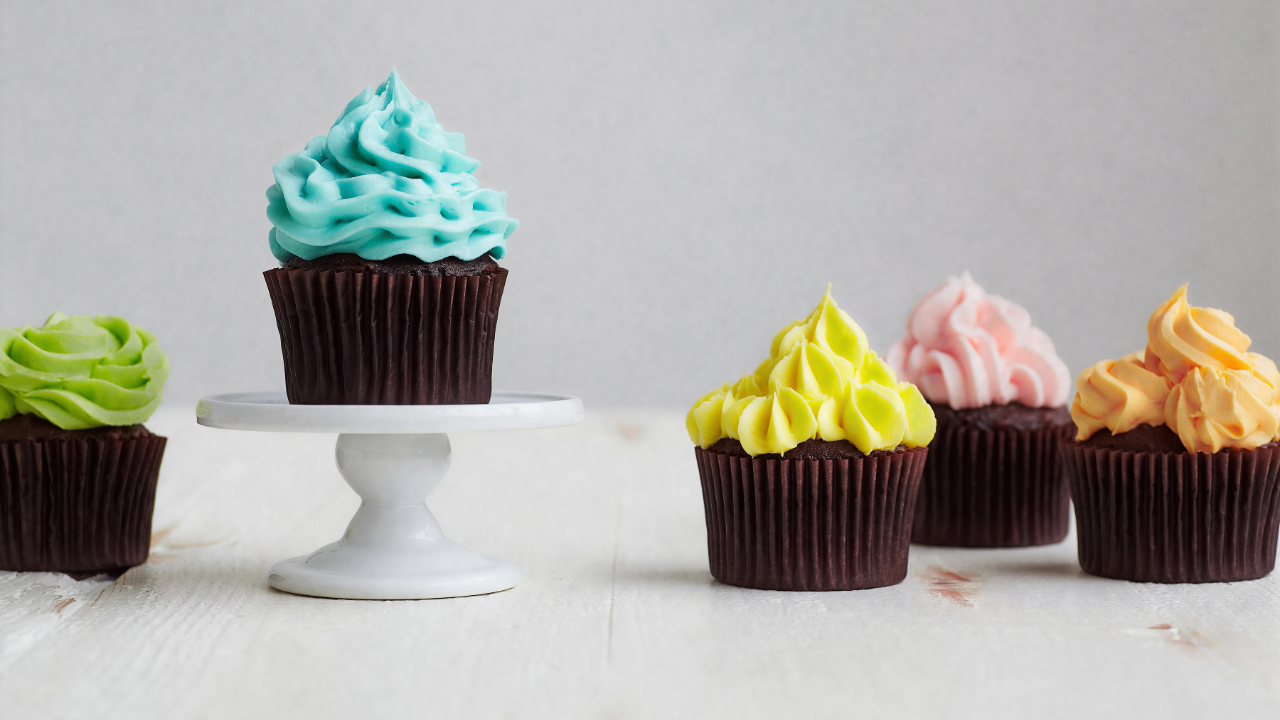 Print Recipe
Ingredients
500g unsalted butter, softened

1kg icing sugar, sifted
Instructions
1
Beat the butter until soft. Gradually add the icing sugar. Add a little warm water if the icing is too thick.
2
Spread a thin layer of icing around the sides and on top of each cake and leave to set in the fridge until fir
COOK'S TIPS
A few basic guidelines:
To ice with plastic icing:
Brush the cakes with water.
Roll out the plastic icing (+-5kg for all layers) until about 5mm thick and cover each cake with the icing.
Trim the excess icing neatly away at the base of each cake and leave to set overnight before supporting and stacking.
To support the cake:
Use foil-covered dowel sticks or PVC piping (the same height as the cakes) as supports. Insert into the 30cm and 22cm cakes only.
The cakes are now ready to be stacked on top of one another: 30cm at base, 22cm in the middle and 15cm cake on top.
ALSO SEE: Celebratory Cherry-on-top cupcakes
Celebratory Cherry-on-top cupcakes
Feature image: Unsplash