Celebrate a taste of Japan this National Gin & Tonic Day with Roku Japanese Gin
What's easier than pouring yourself an iconic gin and tonic that's super easy to make and equally delicious? Drinking it! Celebrate National Gin and Tonic Day on the 9th of April with Roku Japanese Gin.
Whether served on the rocks or a classic gin & tonic, the Japanese Gin & Tonic is served with ice and ginger slices to complement the refreshing citrus top notes of yuzu
Uniquely bottled in a hexagonal glass vessel with gold, black and red colour tones, Roku Japanese Gin is a distinctive spirit from Japan's revered Suntory brand; one of the countries' most awarded spirits producers, mastering the skill of making gin since 1936. As one of the first Japanese gins to hit South African shores, Roku Japanese Gin offers a native edge in the country's trending industry with a rare flavour base inspired by its breath-taking home.
Meaning 'six' in Japanese, Roku incorporates six traditional, seasonal botanicals that help shape the complex flavour profile, which are infused, distilled and blended to maximise flavour and form its Japanese identity, setting the spirit apart from other gins.
That said, why not go ahead and grab the ingredients for Roku's Signature Gin and Tonic and enjoy the refreshing taste of this vintage drink?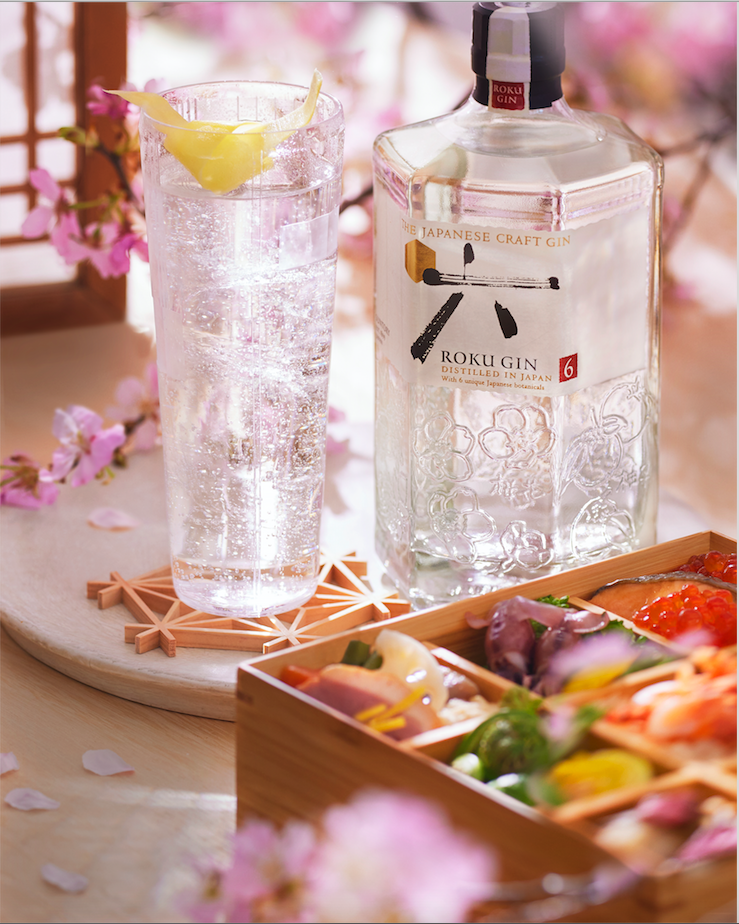 ROKU'S SIGNATURE GIN AND TONIC
Roku 30ml
Tonic 120ml
Ginger sticks
Method
COMBINE all ingredients and pour over ice.
GARNISH with ginger sticks.
FOR MORE INFORMATION : Roku Japanese Gin is available at a recommended retail price of R380 in major retailers nationally; Makro, Pick n Pay, Checkers, and selected TOPS at Spar. You can also order online through Takealot, Norman Goodfellows and others www.suntory.co.jp/wnb/rokugin/
ALSO SEE:  Roku gin and the philosophy of omotenashi