Explore the art of making quick and easy naan bread with our fail-safe recipe. Attain flawless, soft, and incredibly flavourful naan. Suitable for all skill levels, this guide guarantees your enjoyment of the delicious taste and aroma of homemade naan.
Naan, originating from the Punjab region in northern India, is a distinctive leavened bread. It can feature various seeds, such as fennel and aniseed, to enhance its flavour.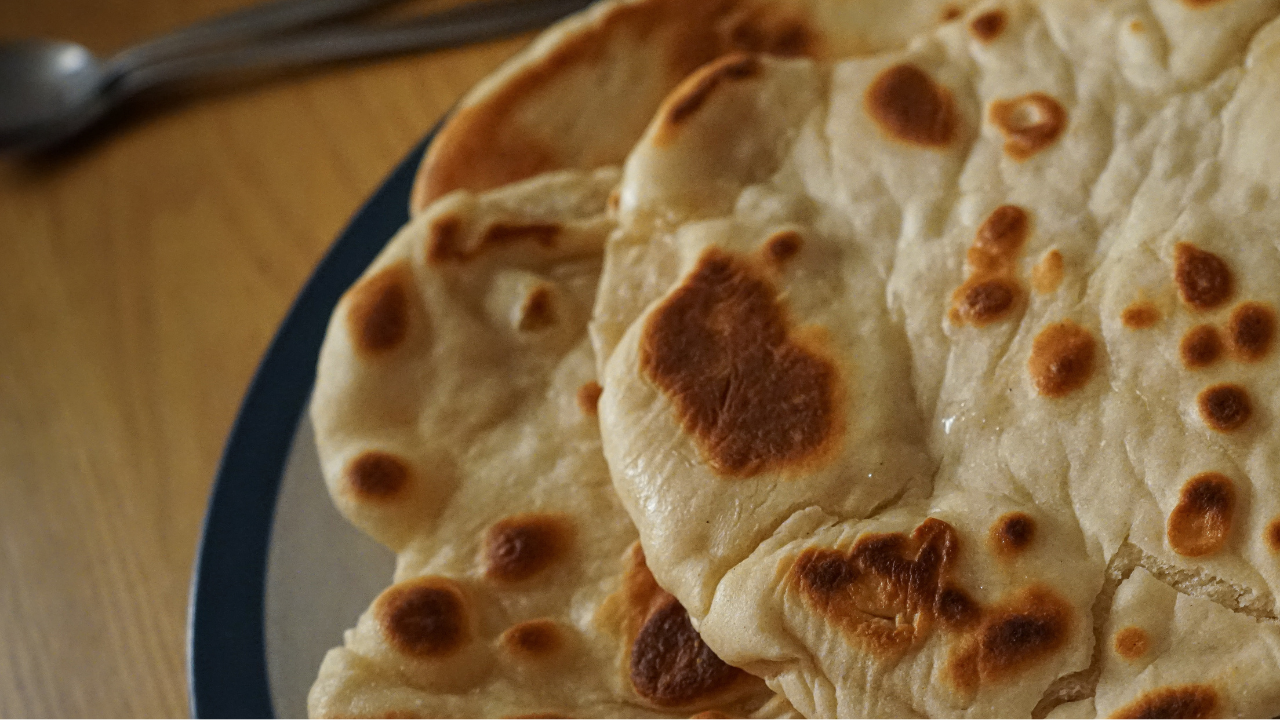 Print Recipe
Ingredients
500g cake flour

15ml salt

2 x 10g instant yeast

5ml sugar

300ml milk

80ml butter, melted

Toppings

100ml butter, melted

20ml poppy seeds

30ml sesame seeds
Instructions
1
Mix together the flour and salt in a large mixing bowl. Sprinkle with the yeast and sugar. Mix the milk and butter together and pour over the dry ingredients. Mix to make a soft dough.
2
Turn the dough onto a lightly floured surface and knead until smooth and elastic, about 10 minutes.
3
Put the dough in a clean bowl and cover with a kitchen towel. Leave in a warm place until it doubles in size, about 4 hours. Knock back and rest for 10 minutes.
4
Divide the dough into 4 pieces and place each piece on a lightly floured surface. Using a rolling pin, roll to form an oblong shape about 15cm wide. Roll the dough to about 30cm in length.
5
For the topping, mix all the ingredients and spread evenly on each naan. Preheat the grill.
6
Place a baking sheet under the grill and heat for 2 minutes. Place the dough on the hot tray and grill until puffy and golden, about 2 – 3 minutes on each side.
7
Stack the naan on top of each other. Cover with a kitchen towel to prevent them from drying out and to keep the crusts soft.
Did you make this recipe? Tag us on Instagram @foodandhomesa
ALSO SEE: 6 ways on how to thicken your curry sauce