Making a basic homemade sauce is simple and worth the effort. So, if you have ingredients laying around and you don't know what to make, then make and master these top 4 simple sauces!
Quick & easy mayonnaise
 The Humble mayonnaise! The one sauce I think we all have in our fridge that is so versatile,  it's scary! From using it as a spread, to loading it into your baked goods for a delicious and moist cake, making your own homemade mayonnaise is definitely a must-try. When it comes to making homemade mayo, a lot of different flavours can be added once your mixtures has been emulsified. Most of the time, a dash of mustard is added before blending, just to help the mixture emulsify – and not to mention it gives it a lovely flavour, along with the squeeze of lemon juice which helps stabilise it . Always be sure to use a light oil such as sunflower oil or avocado oil. Avoid oils such as olive oil as the flavour is too strong and will ruin the taste of your mayonnaise.  For a more vegan friendly option, use soy milk instead of eggs . 
Trouble shooting: How to fix broken mayo.
When making this creamy sauce, the worst, but not unfixable, thing that can happen to you is that the mixture breaks, leaving you with a curdled mess. Add about a teaspoon of mustard and slowly whisk it into the broken mayonnaise,  until it becomes emulsified and creamy again. Another trick is to add an egg yolk to a large bowl and use a whisk to beat the broken mayo, bit by bit, into the yolk.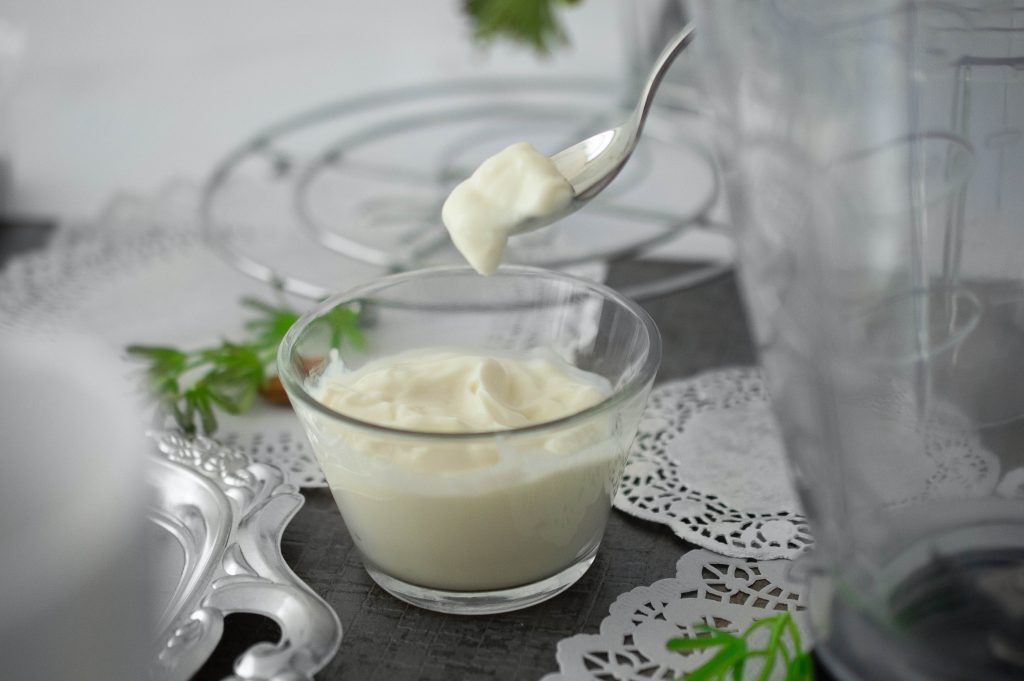 INGREDIENTS
2 whole eggs
Sunflower oil
Lemon juice, to taste
Salt, to taste
METHOD
PLACE egg yolks in a mixing bowl and mix with an electric hand mixer until the yolks are pale.
SLOWLY start adding oil to form an emulsion. Add lemon juice and salt to taste and continue to add the oil until it has reached a smooth consistency.
ADD and flavouring to your mayo at this stage , such as finely crushed garlic, smoked paprika, wasabi powder and whatever else you prefer.
<FOOD TEAM TIP> Slowly pour the oil when making mayonnaise as this helps the emulsifying process.
Salsa verde (green sauce)
Green sauce or salsa verde has made its way through Europe throughout the centuries, with each country having its very own variation. In some parts of Italy they have a "gremolata" which is mostly served with Osso bucco. Another green sauce variation similar to salsa verde is one where cubed bread is soaked in vinegar is blended with herbs and garlic is called the "Italian salsa verde". Another country bringing in the green sauce is France . "Sauce verde" is a close comparison to the Italian version of green sauce, but the French version is a usually a mayonnaise flavoured with tarragon and sometimes parsley. In Argentina their version is called "chimichurri" which is spicier compared to the other variations. Coming in next is the British, where their green sauce incorporated sorrel and then Germany, where boiled eggs were mashed or pureed and added. It is called "Grüne Soße" . Making our way to Mexico, traditionally and for many years "Tomatillo", which is a Mexican husk tomato, was used to make their traditional green sauce which in this case was a cooked sauce.
Ultimately green sauce can be classified as an uncooked sauce that is made from chopped herbs. Bright and flavourful, it's an excellent all-rounder that pairs as beautifully with meats as it does with vegetables!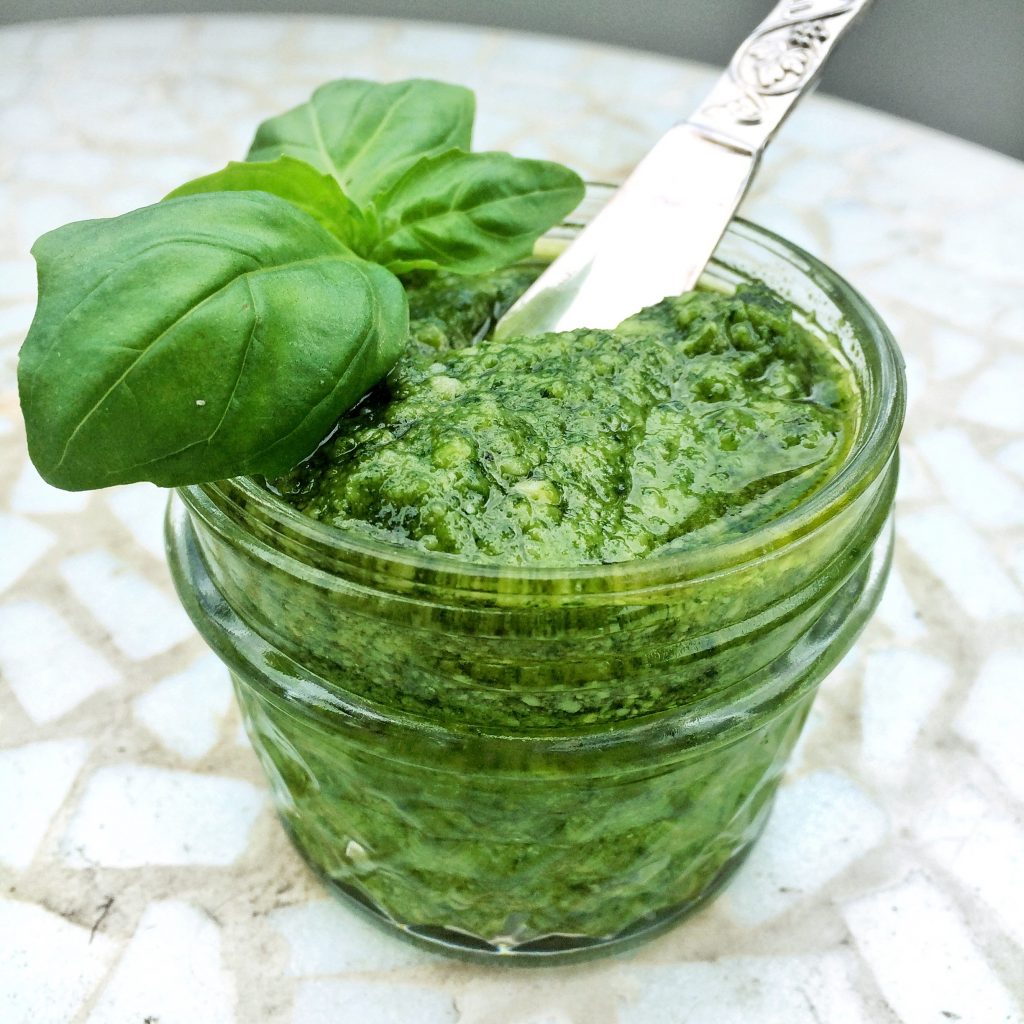 INGREDIENTS
1/2 cup bread crumbs
2 garlic cloves, finely chopped
1 large anchovy finely chopped
10 capers, finely chopped
1/4 cup finely chopped fresh parsley
2 tsp white wine vinegar
Salt and pepper to taste
Olive oil
METHOD
COMBINE all the ingredients, except the olive oil together in a bowl.
SLOWLY add in the olive oil to form a smooth sauce.
SERVE with your favourite meats or even as a sandwich dip.
Napoletana
Napoletana sauce is one of the many  piece de resistance recipes of  Italian cooking. It has been the staple for many Italian dishes like the pizza, pasta and even lasagne. There has been an on going debate on whether Marinara sauce and Napoletana are the same thing  and we can honestly say they are not. Napoletana sauce is originally from  Naples. This flavourful and versatile sauce that can be made ahead of time and be stored in the freezer for up to 4 months in an airtight container.
Trouble shooting: How to fix you watery sauce
If your sauce is too watery, patience is key. Allow it to simmer gently until reduced.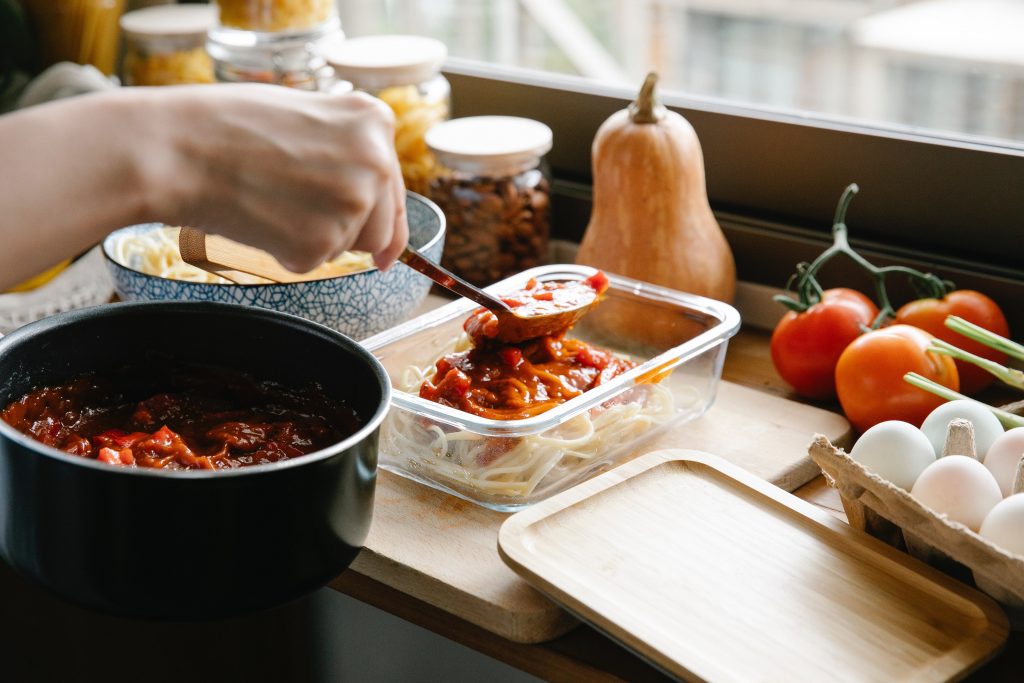 INGREDIENTS
2 tbsp butter
1/4 cup olive oil
2 garlic clove, finely chopped
1 onion ,finely chopped
420g tin chopped tomatoes
Salt and pepper
Handful fresh basil leaves
Water
METHOD
HEAT  butter and oil together in a pot or a pan over a medium high heat. Add the garlic and onion and cook until translucent .
ADD tomatoes and season well to taste. Cook for 10 minutes. lower the heat to a simmer.
ADD basil leaves and continue to cook for 40 minutes, adding water to ensure the sauce doesnt dry out.
DISCARD the basil leaves an either liquidise the mixture to a smooth sauce or, if preferred, leave the tomato in chunks.
SERVE the sauce tossed through hot pasta and sprinkle with freshly grated Parmesan.
FOOD TEAM TIP We omitted the chilli in this sauce recipe, but feel free to add a a few chilli flakes to this sauce.
Basil pesto
A condiment that many might feel is expensive and bougie, but can be the total opposite. Basil pesto or pesto in general is actually the technique of "pounding" (pesto actually means pounding) which one uses  when achieving the consistency of basil pesto . Yes, traditional pesto is made with basil, pine nuts, garlic, parmesan and olive oil, but lot of other ingredients are making it way into the pesto field. For example, you get rocket pesto which can be made the exact same way, except with using rocket instead of basil. A lot of variations to pesto have been substituting the pine nuts with sunflower seeds or walnuts. This is a really great way to get a nutty flavour, but for half the price. Pesto is one of the oldest sauces in European cuisine
Traditional Basil pesto is a thick and bright green sauce that tastes herby from the basil as well as salty and rich from the cheeses and pine nuts. It has a pleasant garlicky and grassiness which one gets from the good quality olive oil. 

Pesto can be enjoyed while slathered onto a bruschetta or into some pasta.
Tips for making the best pesto:
Use fresh basil leaves
Toast your nuts for a depth of flavour
Add a pinch of salt to enhance the flavours
Be gentle with your basil leaves. Start by blending all the other ingredients together and then add the basil leaves. This will prevent the oxidising of the leaves, giving you a nice and bright pesto
Add a squeeze of lemon. If your pesto is looking a bit dull, add a squeeze or 2 of lemon to help lift the colour.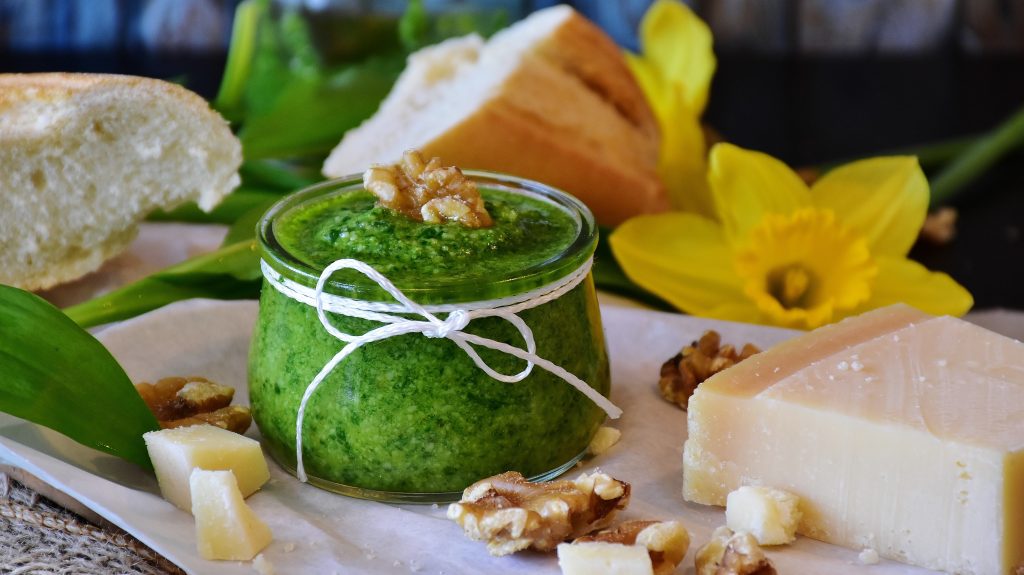 INGREDIENTS
1 cup fresh basil leaves
2 garlic cloves
1/4 cup pine nuts
50g Parmesan
Salt and pepper
Olive oil
METHOD
COMBINE all the ingredients, except the olive oil together in a blender or a liquidiser. Season to taste.
CLOSE the lid and with  the motor running ,slowly, add olive oil to form a smooth pesto sauce.
Made any of these Top 4 simple sauces ? Tag us on Instagram @foodandhomesa
ALSO SEE: classic margherita pizza with heirloom tomatoes