Indulge in the perfect blend of creamy, nutty, and sweet with our Banana and Peanut Butter Ice Cream Sandwiches recipe. With ginger snap biscuits, melted chocolate, and a delightful ripple effect, these frozen treats are a must-try!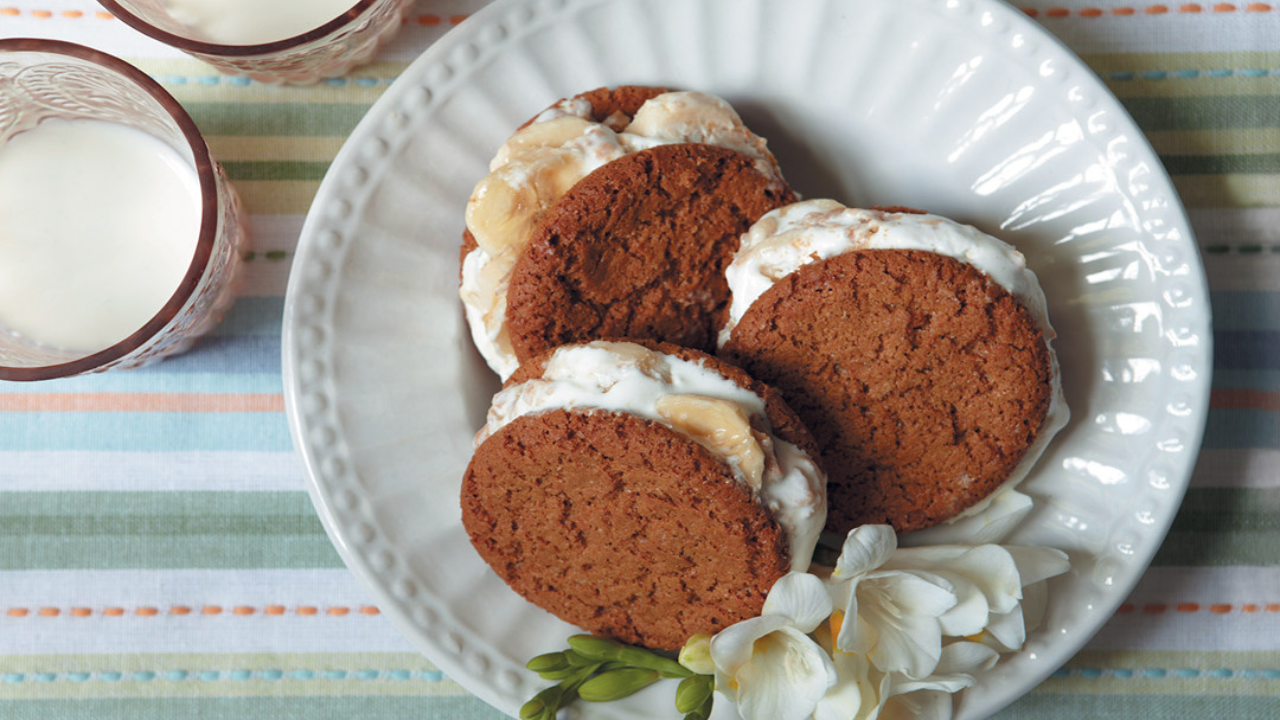 Print Recipe
Banana and peanut butter ice-cream sandwiches
Ingredients
8 large ginger-snap biscuits

100g dark chocolate, melted

60ml (¼ cup) crunchy peanut butter

3 bananas, peeled and thinly sliced

1 litre quality vanilla ice cream, slightly softened
Instructions
1
Brush the bases of the ginger snap biscuits generously with the melted chocolate and place on a tray in the refrigerator until set.
2
Place the peanut butter in a dish in the microwave on high for 20 – 30 seconds so that it is soft. Gently stir the softened peanut butter into the ice cream to create a ripple effect. Stir in the banana slices.
3
Place a scoop of the ice cream, including a few banana slices, on the base of a biscuit and top with another biscuit to form a sandwich. Freeze for at least 2 hours before serving.
Notes
Cook's tip; You can use any hard, crunchy biscuit instead of ginger snaps.
Made this delicious recipe? Tag us @foodandhomesa #CookingWithFH on Instagram!
ALSO SEE: Home-made peanut butter