We've taken two classics, chocolate and malva pudding, and created this irresistible dessert! It is perfect for having friends over, or simply when you feel like indulging.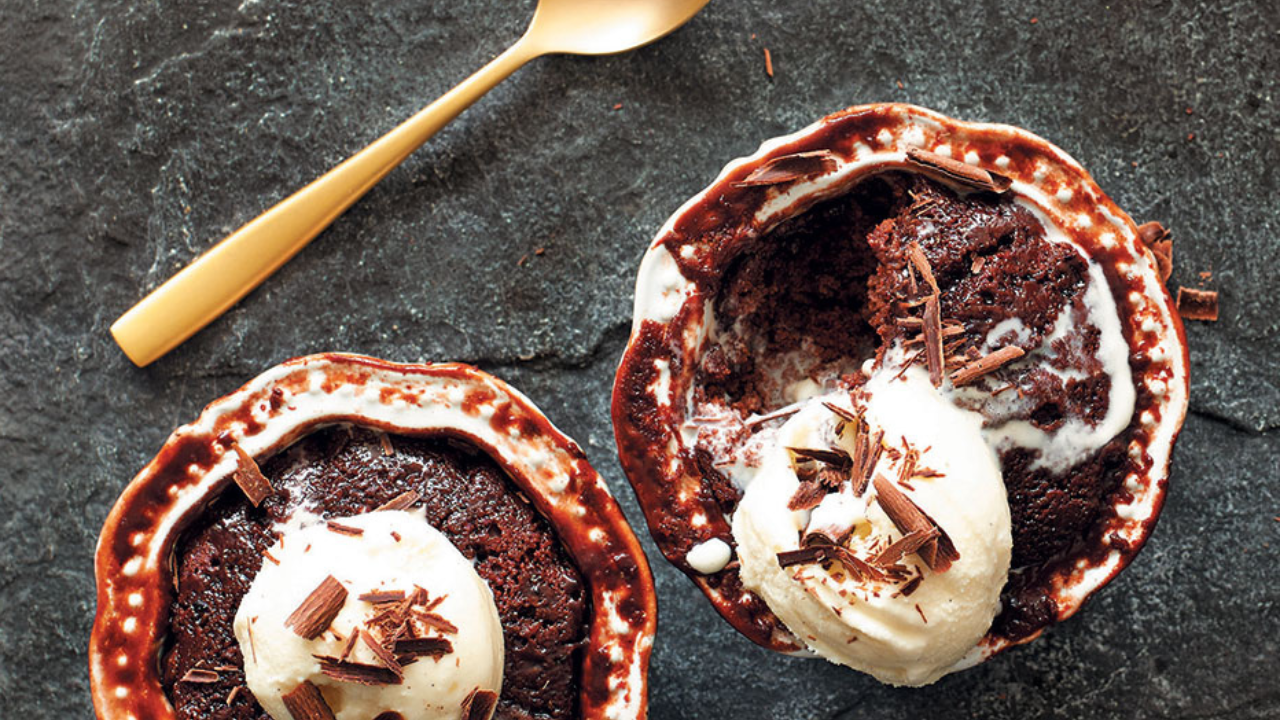 Print Recipe
Ingredients
SAUCE

375ml (1½ cups) fresh cream

150g (¾ cup) sugar

125g butter

50ml cocoa

1ml salt

BATTER

30g (2 tbsp) butter

75g sugar

1 egg

45ml (3 tbsp) smooth apricot jam

5ml (1 tsp) bicarbonate of soda

125ml (½ cup) milk

120g (1 cup) cake flour

50ml cocoa

1ml salt

20ml (4 tsp) white spirit vinegar

vanilla bean ice cream, to serve
Instructions
1
Preheat the oven to 180°C.
2
For the sauce, mix ingredients in a pot over medium heat. Bring to a boil, reduce to a simmer and stir for 2 minutes.
3
For the batter, cream together the butter and sugar until pale and creamy. Add egg and beat until light and fluffy. Beat in the jam.
4
Dissolve bicarbonate of soda in the milk.
5
Sift the flour, cocoa and salt in a separate bowl. Add to the egg mixture, alternating with the milk.
6
Add the vinegar and mix well.
7
Pour the mixture into four greased 250ml individual ramekins or a 2-litre ovenproof dish with a lid. Pour over half of the sauce, cover and bake, about 30 minutes.
Made this recipe? Tag us @foodandhomesa #cookingwithFH on Instagram
ALSO SEE: Easy malva pudding recipe
Recipe: Patricia Wood