Cassoulet is a deliciously robust casserole dish. Sausage cassoulet adds in some extra meaty goodness. This is a flavourful and filling meal that's perfect for winter.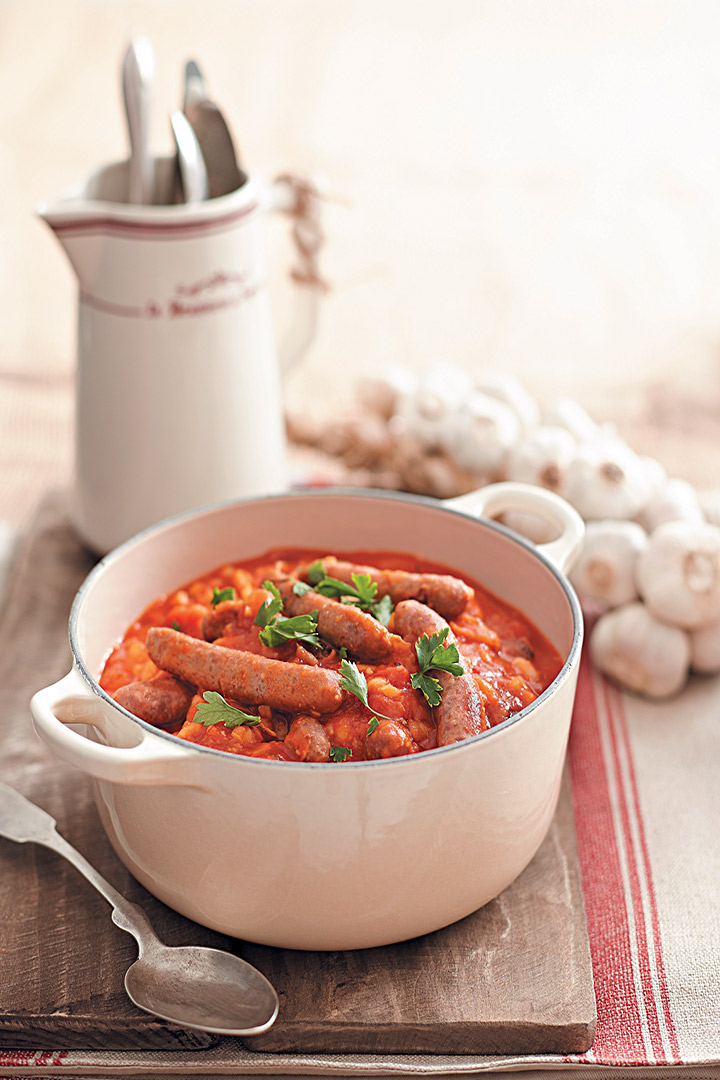 Print Recipe
Ingredients
60ml (¼ cup) olive oil

100g smoked sausage, chopped

500g beef sausages

3 leeks, washed and thinly sliced

4 garlic cloves, chopped

15ml (1 tbsp) fresh rosemary, chopped

15ml (1 tbsp) fresh sage, chopped

125ml (½ cup) brandy

2 x 410g tins chopped tomatoes

2 x 410g tins cannellini beans, drained

250ml (1 cup) chicken stock

45ml (3 tbsp) tomato paste

salt and freshly ground black pepper, to taste

125ml (½ cup) fresh flat-leaf

parsley leaves, roughly chopped

crusty bread, to serve
Instructions
1
Preheat the oven to 180°C.
2
Heat 2 tbsp of the oil in a large heavybased casserole dish over medium heat. Add the sausages and sauté for 15 minutes until brown. Remove from the heat and set aside.
3
Add the leeks and garlic to the casserole dish. Sauté to soften for about 8 minutes over low to medium heat. Add the rosemary, sage and brandy and simmer for about 5 minutes, until the liquid has nearly evaporated.
4
Return the sausages to the pan. Add the tomatoes, beans, stock and tomato paste. Season well. Bring to the boil, cover with a lid and place in the oven for 30 minutes.
5
Scatter with the parsley and serve with crusty bread.
Notes
To drink: A light, fruity, dry rosé is a refreshing match for this rustic dish that's full of flavour.