Vetkoek, which translates to "fat cake," is a beloved South African dish that's both simple to make and incredibly delicious. In this recipe, we'll show you step-by-step how to create these golden, crispy, and soft-on-the-inside treats.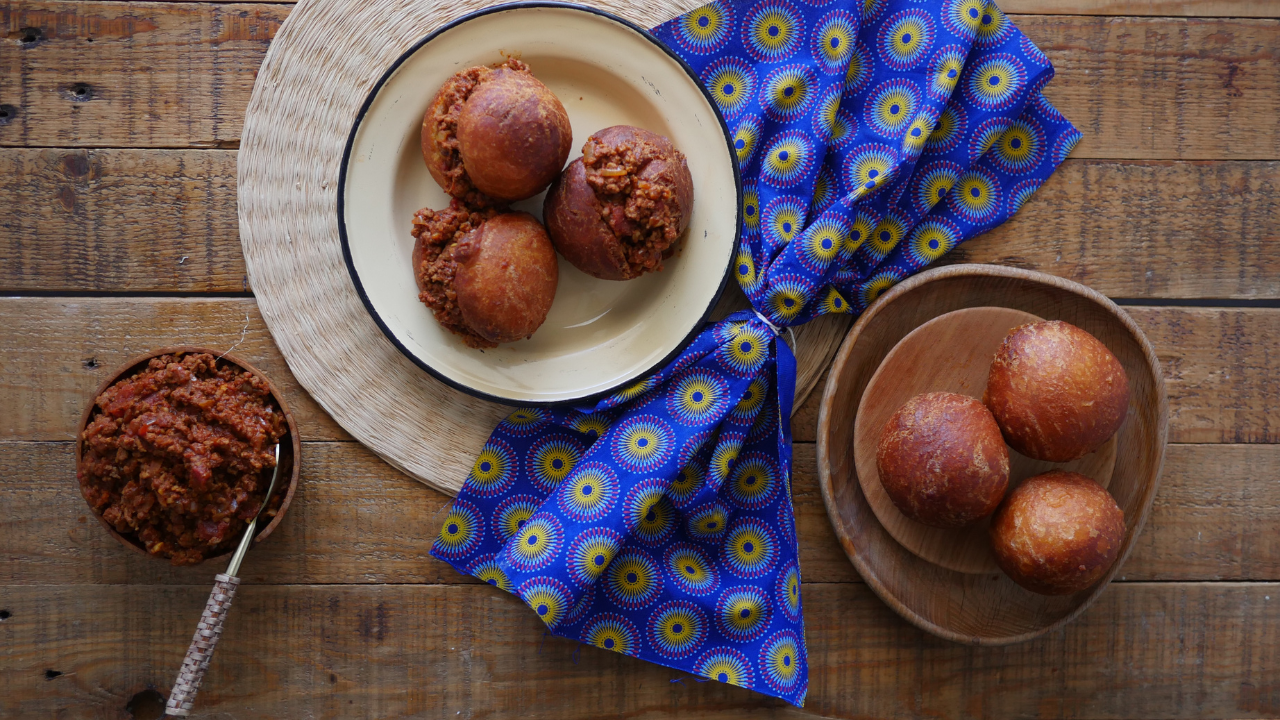 Print Recipe
Ingredients
500g Cake flour

10g Instant yeast

25g Sugar

5g Salt

430ml Water

700ml Sunflower oil for cooking
Instructions
1
Mix all ingredients to form a stiff dough (no kneading required).
2
Place in a bowl and cover with a clean dish towel.
3
Leave it to prove in a warm place for 1 hour (the dough should double in size).
4
Remove dough from the bowl and place it on a floured surface. Knock the dough back and shape it into small individual balls of roughly 40g each.
5
In a deep pan or pot, heat oil to medium heat (the pot must be filled halfway to the top).
6
Carefully drop each ball into the hot oil and fry until golden brown, turning the balls around to cook evenly.
7
Remove and place on a paper towel to remove excess oil.
Notes
Serving Tip: Serve with mince, cheese, chicken or plain.
Made this recipe? Tag us @foodandhomesa #cookingwithFH on Instagram!