MSC: The ocean cookbook 2022
An informative and inspirational second edition of a charitable cookbook written by chefs and Fishers from 18 different countries around the world, who have come together to support sustainable seafood. The Ocean cookbook 2022 is centered around recipes that highlight using sustainable seafood and being more conscious when purchasing seafood that is on the blue list.
The recipes featured in this book appeal to the taste of all seafood lovers, with a variety of different flavors and cooking methods that send you on a culinary journey over the world's majestic oceans. One of the recipes featured is from none other than a very talented and local west coast waters enthusiast and food stylist, Georgia East, where she transforms the beautiful Cape Hake into a 5-star meal.
A few of my favorite recipes featured in the cookbook would be from Top Chef contestant and restaurateur, C Martin Gimenez Castro, who has been able to bring together so many different flavors such as Jerusalem artichokes and the very cheerful nasturtium flower in a way that highlights the halibut in all its glory.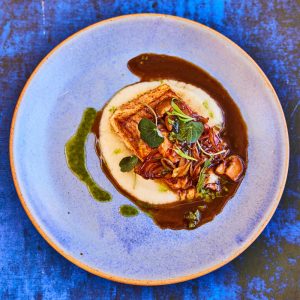 Another firm favorite would be from chef Massimo Tringali, Michelin-starred Executive chef, Emporio Armani Caffé & Restaurant. His beautiful work of art, Tuna Acquaviva not only looks amazing but showcases the delicate taste and textures of fresh tuna.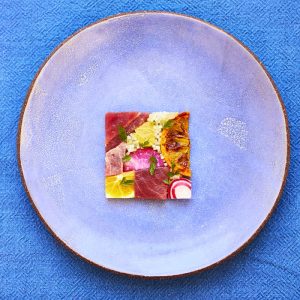 This inspiring recipe book is truly one to appreciate. Be sure to be on the lookout for that blue list sticker when sourcing your seafood because " Sustainability doesn't just have to feel good- it can taste good too"
Get your hands on a digital copy now https://www.msc.org/ocean-cookbook-2022