Are you tired of endlessly scrolling through online recipes, trying to find the perfect meal to satiate your cravings? Do you want to take your cooking skills to the next level and impress your family and friends with your remarkable culinary prowess? Look no further than these 5 cookbooks that will become a part of your ultimate kitchen artillery.
From classic comfort foods to cuisines you've never tried, our pick of the top 5 cookbooks for autumn is the key to putting together delicious meals that will leave your taste buds begging for more.
Whether you're a seasoned pro or just starting out, these will be your go-to guide. Let's dive in and elevate that culinary game:
Dark Rye and Honey Cake
Regula Ysewijn, a renowned food writer and historian with expertise in British baking and culture, now explores the culinary traditions and classic baked goods of her home country, Belgium. In her latest work, Dark Rye and Honey Cake, expect an intimate look at classic Carnival and Renaissance treats, as well as pastries, pies, biscuits, cakes, breads, and of course, waffles.
The book not only offers recipes but also includes a stunning photo gallery featuring Belgian landmarks and landscapes, historical artifacts, and images of each recipe. Regula's talent for capturing the intricacies and beauty of Belgium through her recipes and photography delivers an awe-inspiring, engaging, and personal account of the country's food culture.

Buy Dark Rye and Honey Cake by Regula Ysewijn here.
Japanese Home Cooking
Discover the art of crafting authentic Japanese cuisine in the comfort of your own home with step-by-step recipes for classic dishes such as ramen noodles, sushi rice, and homemade tofu, as well as contemporary fusion creations. Maori Murota shares her family's time-honoured recipes, passed down from her mother and grandmother, which showcase the heart of Japanese home cooking.
This comprehensive cookbook features 100 mouth-watering recipes, including vegan and plant-based options, such as eggplant spaghetti, pepper and miso sauce, donburi, baked sweet potato, soba salad, roast chicken with lemongrass, onigiri, hot dog, Japanese curry, and steamed nut cake. Whether you're a novice or a seasoned home cook, these dishes are sure to transport you to the essence of Japanese cuisine.
Buy Japanese Home Cooking by Maori Murota here.
Chinese-ish
Experience the rich fusion of cultures and identities through food with this remarkable cookbook, brimming with Chinese-inspired delicacies from across South-East Asia.
As immigrants with Chinese heritage, Rosheen Kaul and Joanna Hu grappled with reconciling their dual cultures and fitting in. Their journey was heavily influenced by food, as they struggled between adhering to the traditional comfort of their parents' diverse culinary heritage, assimilating by embracing Western staples like mashed potatoes, or forging a new path where flavour and freedom of choice trumped authenticity. They chose the latter.
Chinese-ish celebrates the bold and confident blending of culture and identity through food. Discover a diverse array of Chinese-influenced dishes from South-East Asia, featuring the best rice and noodle dishes, wontons, and dumplings. Unravel any kitchen complexities with the help of practical tips and shortcuts, and a reassuring list of pantry staples and where to find them.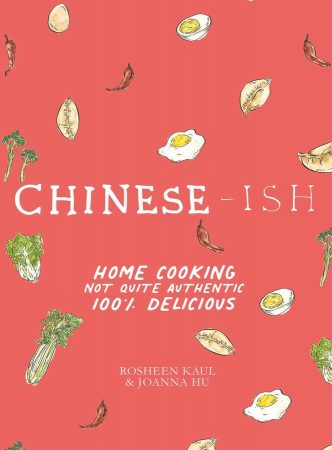 Buy Chinese-ish by Rosheen Kaul and Joanna Hu here.
Spice / A cook's companion
Spice up your cooking game with more than just recipes with Mark Diacono's latest book, Spice. The book delves into the techniques of sourcing, blending, and utilizing spices, creating an enriching cooking experience that yields delicious results!
Focusing on familiar spices like cumin, turmeric, vanilla, pepper, and cinnamon, Diacono also delves into the world of lesser-known spices such as grains of paradise, asafoetida, tonka beans, and passion berries. By bringing these unique flavours into your kitchen, you can create an array of dishes that will transport your taste buds around the globe.
The recipes in this cookbook are focused on bringing your spices to life, from simple blends that can quickly enhance weekday meals to infusing and blooming spices to maximize their full potential. Through the use of spice, you will learn to appreciate the differences in flavour intensity and origin, allowing you to celebrate a variety of cuisines. Spice is not just a cookbook, it's an adventure for your taste buds…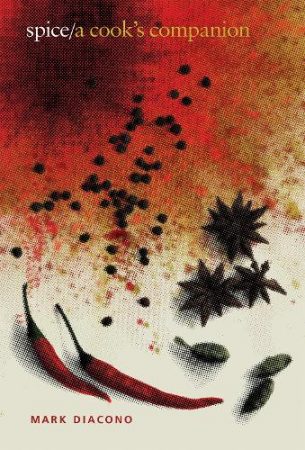 Buy Spice / A Cook's Companion by Mark Diacono here.
The Essential Air Fryer Cookbook
Discover over 300 recipes designed for every size, brand, and model of air fryer in The Essential Air Fryer Cookbook. This comprehensive guide by the bestselling authors of the Instant Pot Bible offers customized ingredient lists and timings for every dish, from crispy fried favorites to healthy vegetable sides and decadent desserts.
With expert tips and clear directions, even beginners can unlock the full potential of their air fryer and cook like a pro. Don't miss out on the air fryer revolution, you'll never turn back…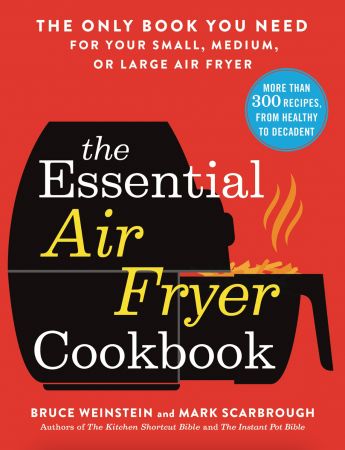 Buy The Essential Air Fryer Cookbook here.
ALSO SEE: Gourmand World Cookbook Award winners announced
Written by Savanna Douglas for Woman&Home.
Feature Image: Getty Images