Looking for an exciting new recipe for your morning eggs? If you're getting tired of the everyday sunny-side-up, here are 6 fun and scrumptious recipes with eggs to start your mornings on a different note. Let's get cracking!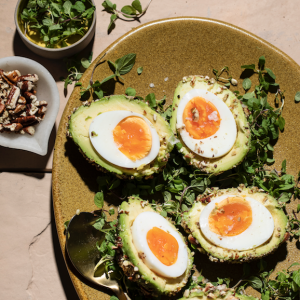 Avo makes a great accompaniment to jammy-boiled eggs and toasted pecan nuts.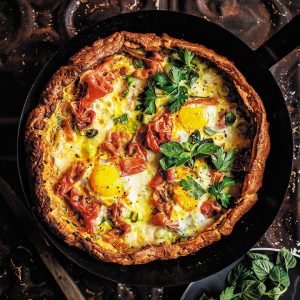 If you're looking for unusual recipes with eggs, then this ultimate breakfast pancake with turmeric eggs is what you need. Colourful and delicious, this dish is also a feast for the eyes!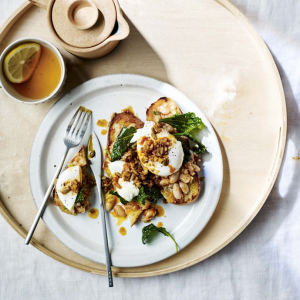 With soft poached eggs,  creamy bean smash and nutty browned butter, this dish will become a breakfast favourite!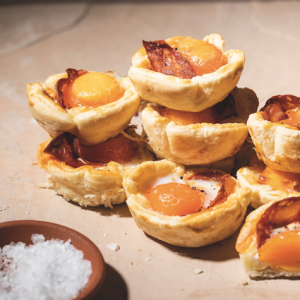 These little breakfast bites are the ideal finger food which makes them perfect for a brunch or mid-morning celebration.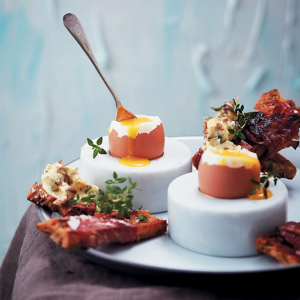 Everyone will be scrambling for seconds of this nostalgic brekkie of eggs and soldiers.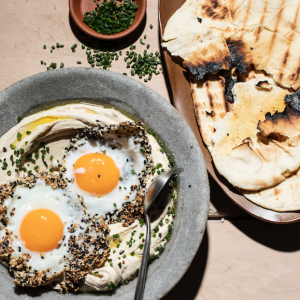 Let's get cracking! Simple eggs on toast will never be the same after you've tried these sesame-fried eggs with tahini yoghurt.
Made one of these recipes with eggs? Tag us @foodandhomesa #cookingwithFH on Instagram
ALSO SEE: How to use up leftover egg yolks
ALSO SEE: How to cook with quail, chicken and duck eggs