When life gives you lemons, there's more to make than lemonade! Lemons are typically ready to harvest in South Africa between June and September. If you have lemon trees in your garden, that gives you four months with a constant supply of lemons. Here are some recipes to make for when the fruit bowl has been usurped by lemons.
---
LEMON DESSERTS
---
1. Lemon meringue cupcakes
Why not combine two dessert favourites and create lemon meringue cupcakes? A fluffy cake with zesty lemon and sweet, soft meringue is the stuff of sweet dreams. The cupcakes can be baked the day before, with the filling and topping added on the day.
Get the recipe:
2. Tangy lemon squares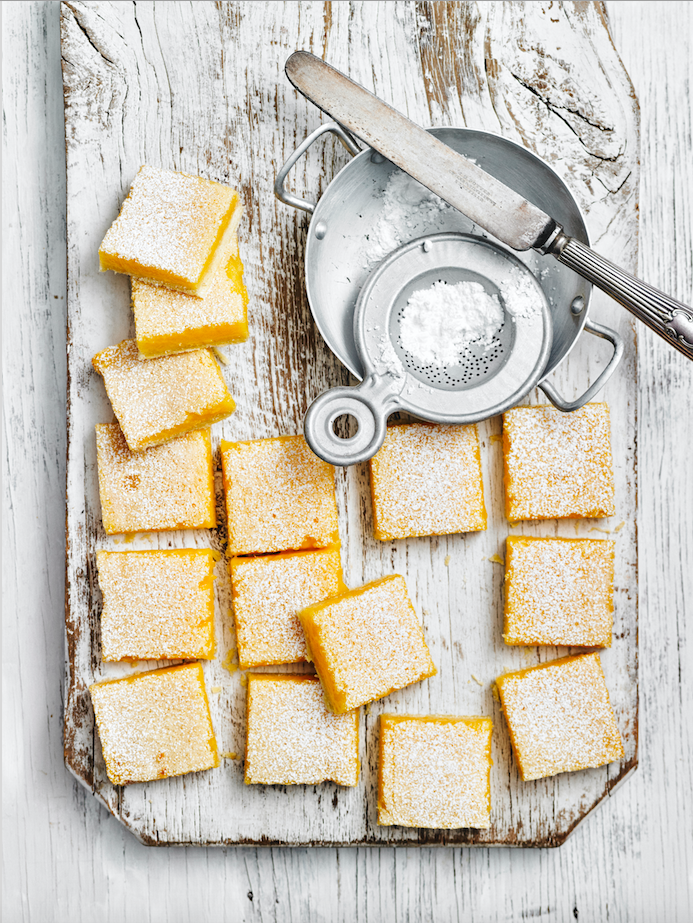 The perfect Sunday dessert when looking for a sweet and tangy treat.
Try our delicious Tangy lemon squares here: 
3. Coconut & lemon curd cake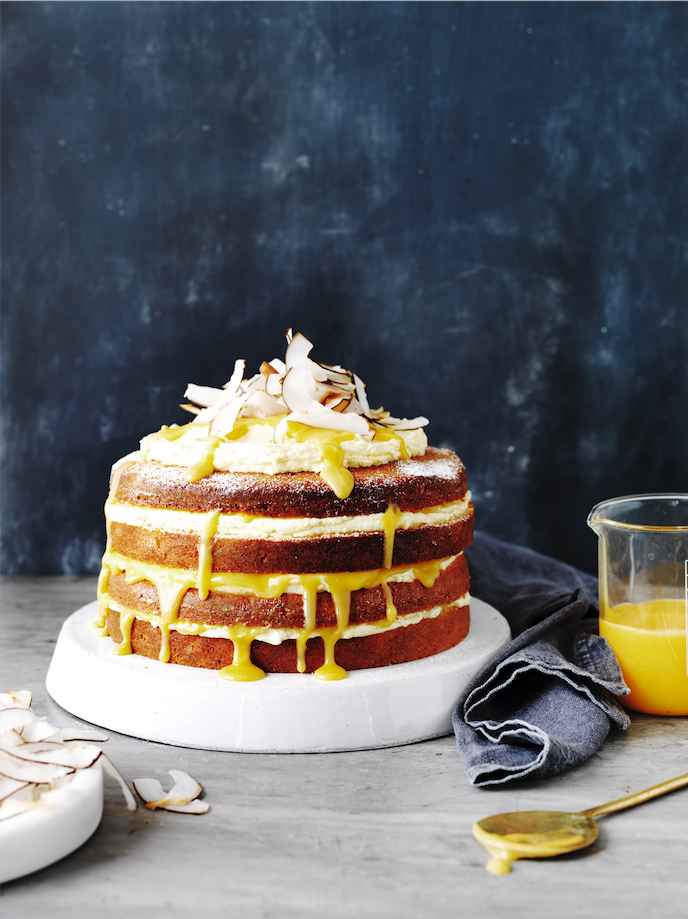 Tangy, tasty with a hint of tropical coconut. Serve this Coconut & lemon curd cake as your next show stopping dessert.
Get the recipe:
4. Easy Lemon Curd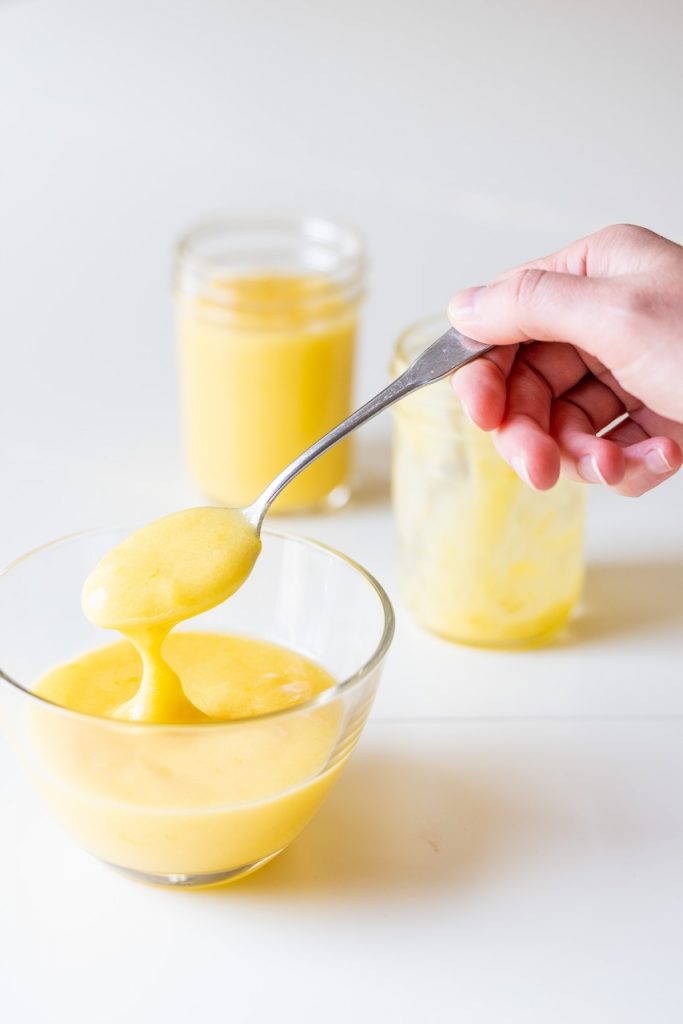 Good old-fashioned lemon curd. This recipe comes to us via Craig Hibbert, ex-pastry chef at The Palace Hotel in Sun City.  It's simple to make, delicious, and wicked on toast.
See the recipe:
5. Passionfruit, Lemon & Coconut Tarts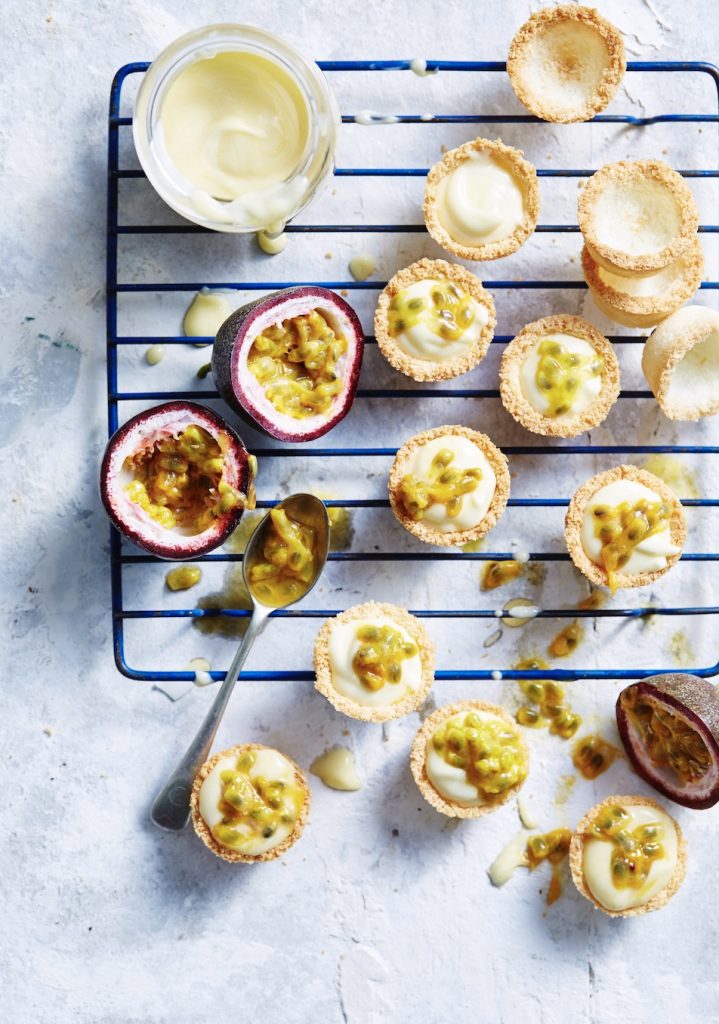 What's for dessert? Try this fresh and summery tart!
Get the recipe:
---
MAINS WITH LEMON
---
1. Lemon thyme chicken with caperberry salsa
Lemony chicken gets an upgrade with a simple, exciting salsa:
2. Fried Calamari with Lemon Aioli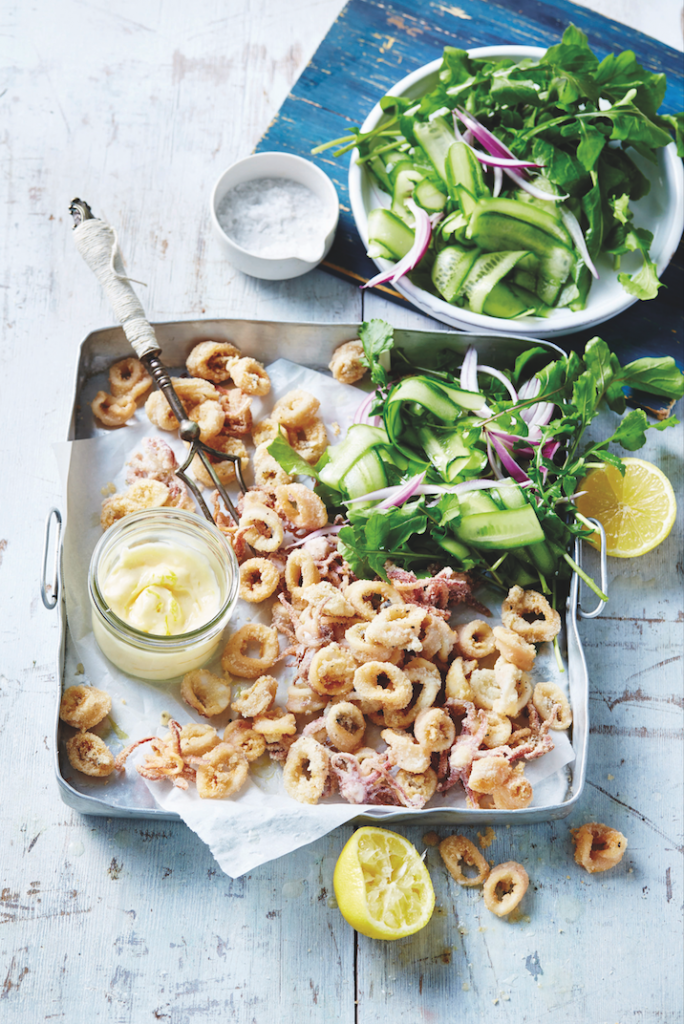 A classic dinner. Salt and pepper fried calamari with a luscious lemon aioli:
3. Zucchini, spinach & lemon pasta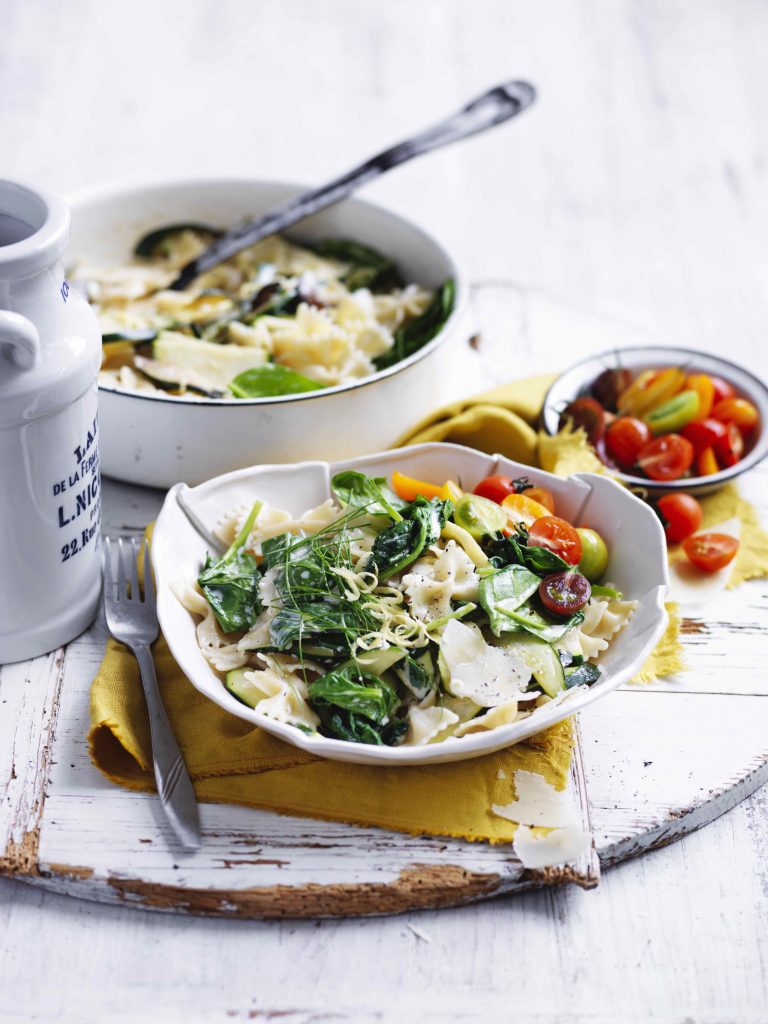 Simple, vegetarian, tasty!
Get the recipe:
4. Whole roast trout stuffed with lemon, spring onion and herbs
Before the trout season comes to a close at the end of May, rustle up this quick and easy recipe – perfect for busy cooks on the fly.
5. Crispy roasted crushed baby potatoes with lemon-pesto dressing
Crispy roasted crushed baby potatoes with lemon-pesto dressing is an incredibly tasty side dish made with simple ingredients and very little effort.
Crispy roasted crushed baby potatoes with lemon-pesto dressing
---
ALSO SEE: How to use up all your lemons
AND: Seasonal fruit and vegetable chart for South Africa
Feature Image: Getty Images